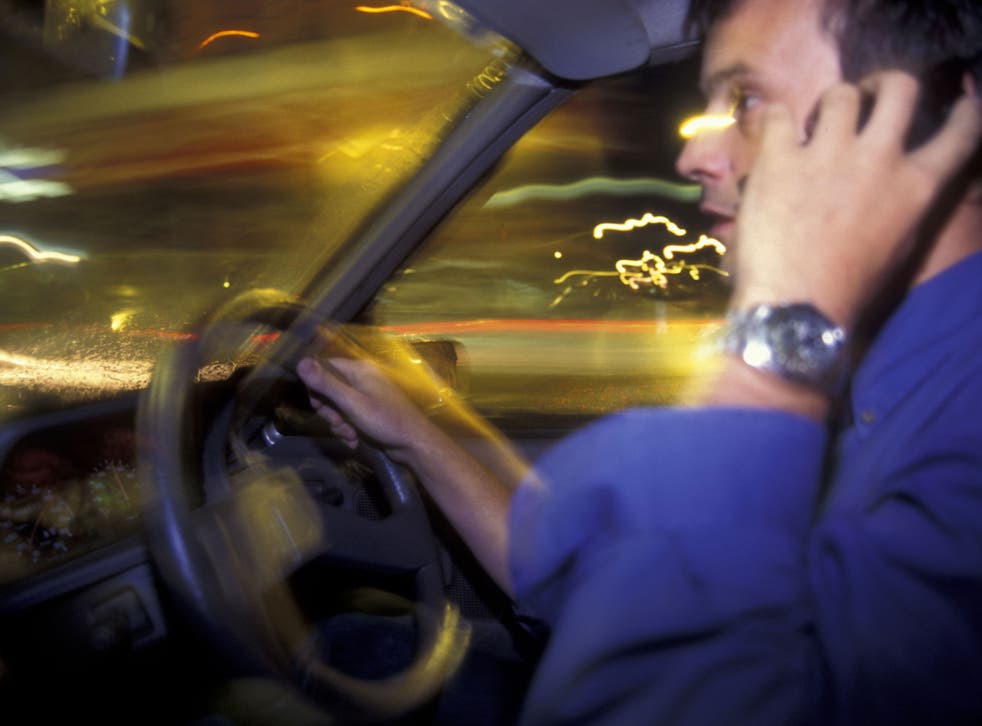 Should we ban hands-free devices in cars?
First it was motorists using mobile phones, now the road safety lobby wants to ban hands-free devices in vehicles. Really? Sean O'Grady has something to say about that
Sean O'Grady
Tuesday 19 November 2013 01:00 Comments
I would be less than honest if I did not declare at the outset that I have two "convictions" for using a mobile phone while at the wheel. Both, I felt, were a bit harsh.
The first was when I was driving a new Range Rover (not mine) at no great speed, in the early days of the ban on the practice, when it was just a fixed penalty notice with no points applied to one's licence. I had the distinct impression that the police who stopped me thought I was an arrogant rich bastard who deserved to be punished precisely on those grounds: "in possession of a posh motor in a built-up area", you might say. Just a hunch.
The second time, I was actually stationary, stopped in a back street at a junction in the wee small hours of the morning. That time I was the subject of the attentions of a "rookie", obviously out under the supervision of a more senior cop. The old boy tried (and failed) to steer his junior colleague into letting me off with a caution. Instead, I got three points plus a £60 fine. Of course the real cost, and lasting resentment, derives from the loading of the points put on one's car insurance, for about five years.
I don't happen to agree with the team at Carnegie Mellon University and London School of Economics, which has found "no link" between use of phones and accident figures; but neither do I feel emotionally engaged enough to support the law as it stands, in principle or practice. Indeed, I'm inclined to give it two fingers.
My point is this; I might recognise the danger using a phone on the move poses for me and other road users, but I have been alienated from the law in exactly the same sort of way that "youths" are if they get stopped for smoking a spliff. The law has not deterred me very much, nor convinced me of the error of my ways, and I should think I am far from alone in that.
Unlike drink-driving, say, or speeding, the introduction of greater surveillance and tougher penalties has not been accompanied by a decisive victory in the debate. The authorities have not so much not yet won the argument as not even engaged in it.
In an extreme way, we saw what happened in 2011 when a section of society decided that The Law was not working for them but against them. The riots were shocking and horrible, and I wouldn't condone them. But for every class and for every interest group there has to be a broad consent about how laws are made and how laws are enforced for the entire process to be practicable. I do not envisage crowds of paunchy-middle men rampaging (ie, waddling) through city centres torching police stations and taking the opportunity of general lawlessness to loot the nearest Porsche and Alfa Romeo showrooms (although, thinking about it, it doesn't sound such a bad idea). I am just saying that policing "by consent" has to apply to everyone.
So now, absurdly, the road-safety lobby wishes to go even further and ban "hands-free" devices as well. Yet modern cars have the most unobtrusive, often voice-activated technology that makes speaking on a phone as natural as speaking to a front-seat passenger. Why not ban passengers, especially troublesome, noisy kids in the back? Messing about with the radio is also a hazard. Adjusting the heating another one. Even though those things make it less likely that you'll feel drowsy at the wheel. No matter; I have no doubt that in due course groups such as Brake will seek a ban on those as well.
There is a sense here that the road-safety lobby will never be satisfied until driving car is rendered so puritanically boring and uncomfortable that you would rather take a bus.
Well, not me. Nothing will persuade me that pressing a couple of buttons on a steering wheel to make a call is going to kill anyone. An honest view.
Register for free to continue reading
Registration is a free and easy way to support our truly independent journalism
By registering, you will also enjoy limited access to Premium articles, exclusive newsletters, commenting, and virtual events with our leading journalists
Already have an account? sign in
Join our new commenting forum
Join thought-provoking conversations, follow other Independent readers and see their replies