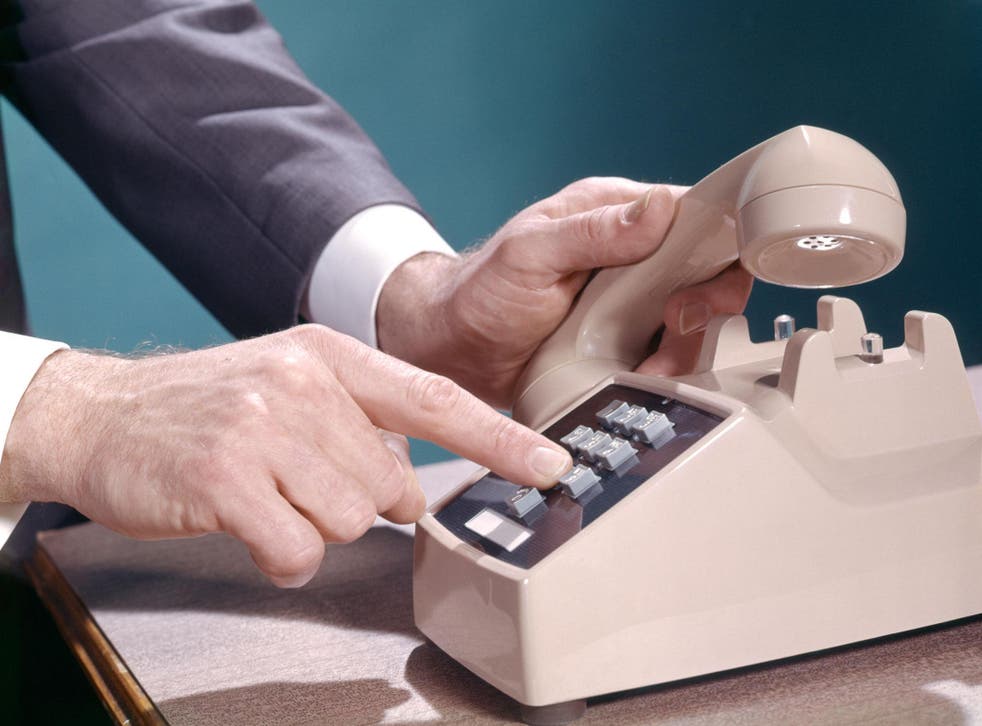 The touch-tone telephone keypad: Rhodri Marsden's Interesting Objects
This week in 1963, touch-tone phones were offered to the public for the first time; the Pennsylvania towns of Carnegie and Greensburg would be the guinea pigs
Rhodri Marsden
Saturday 14 November 2015 02:24 Comments
In an early promotional film for push-button phones, a girl and a boy stumble across an exhibit at the Seattle World's Fair that's dedicated to this brand new way of making calls. "OK," says the boy, "I'll race ya!" He uses the traditional rotary dial while she keys in the numbers. She, of course, wins effortlessly, and they skip away hand in hand. This week in 1963, touch-tone phones were offered to the public for the first time; the Pennsylvania towns of Carnegie and Greensburg would be the guinea pigs.
The now familiar 1-2-3 telephone keypad was the brainchild of John E Karlin, an industrial psychologist who had persuaded his bosses at Bell Laboratories that human testing could yield better telephone design. The earliest mechanical calculators had tended to be arranged with the smallest numbers nearer the operator, and this idea was cemented in 1914 with inventor David Sundstrand's 10-key keypad – the system now used on all calculators and computer keyboards. But Karlin wasn't convinced that this was the best arrangement, and he began to test alternatives on Bell employees.
Sixteen different keypads were trialled, including the calculator arrangement, columns and rows of five numbers each, and various circular designs that emulated a rotary dial. The 1-2-3 keypad was the runaway winner; the 7-8-9 calculator arrangement didn't even make the top five. The story goes that Bell Laboratories contacted the biggest calculator manufacturers to share their research findings, but only received bemused shrugs in response; none of them had ever done any user testing.
There's an apocryphal story that the keypad was upturned to stop skilled calculator operators entering phone numbers too quickly. Klein's arrangement is now used on ATMs, door locks, vending machines and medical equipment – a prime example of data-driven design.
Register for free to continue reading
Registration is a free and easy way to support our truly independent journalism
By registering, you will also enjoy limited access to Premium articles, exclusive newsletters, commenting, and virtual events with our leading journalists
Already have an account? sign in
Join our new commenting forum
Join thought-provoking conversations, follow other Independent readers and see their replies