Why has Mumsnet developed such an awkward reputation?

Show all 3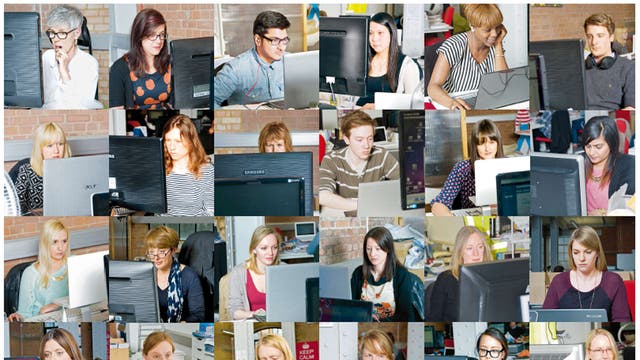 Why has Mumsnet developed such an awkward reputation?
Powerful enough to influence Westminster. Useful enough to pull in more than four million users. Yet spiteful enough to attract defamation cases. What's the deal with Mumsnet?
Is there anything more terrifying than the invective of a Mumsnet mum? The sensible answer to this is, of course: yes, plenty, now stop asking such stupid questions. But there is nevertheless much circumstantial evidence to suggest that being attacked online by the stereotypical Mumsnet mum (and let's face it, the stereotype is an appealing one; we all like a good caricature) transforms a lot of hitherto happy people into the walking wounded.
Take Amanda Holden, for example. Last year, the Britain's Got Talent judge was herself judged, harshly, by Mumsnetters for returning to work just three weeks after the birth of her son. This, Mumsnet consensus had it, was too soon, too selfish. Surely motherhood was more important to her than a mere "shitty talent show"?
Holden herself was unaware of the attack until a Daily Mail journalist enlightened her. She responded immediately, with fighting talk. Mumsnet didn't care. "She's a gormless trollop anyway," read one reaction. I contacted the purported trollop shortly after. She was nice, and offered a more measured reply. "Obviously everyone has their own opinion, but there was little sense of rational discussion," she told me. "I hadn't asked for advice from the site, so to see random spite aimed at me, when they didn't know me or my situation, and from a website purporting to have been created to support women, was a bit weird."
Holden is not alone in her feelings. Before her, famously, there was parenting expert Gina Ford, who was so offended by the criticism she received on the site that she threatened to sue for defamation (the case was eventually settled out of court). And, more recently, the US writer and social activist Naomi Wolf was similarly attacked during a webchat, the self-styled "nest of vipers" not keen on her most recent book, Vagina, nor the fact that she appeared to side with WikiLeaks founder Julian Assange in relation to rape allegations made against him.
But they are nothing if not democratic, your average Mumsnetters, and will happily take potshots at anyone they feel deserves them. A few years ago, an article I wrote on my nervy entry into fatherhood prompted almost 500 posts of quite fantastic character assassination. I was a "pointless git", "pathetic", a "twat", "self-indulgent" (the latter fair comment, in truth).
"Yes, but look," Mumsnet co-founder Justine Roberts tells me, "for every critical post, there is a positive one. It's free speech, ultimately. Everyone is welcome to voice their opinion, and it is mostly pretty balanced."
She's right: it is. The seemingly endless vilification that Mumsnet receives in the press these days – from women, from men, from outfits such as Fathers4Justice, which considers the site's treatment of men to be sexist – overlooks the fact that it is also a supportive online community peopled by strangers who routinely rally round one another in times of domestic abuse, grief, and depression, frequently offering both moral and legal support to those that need it. The generosity displayed can occasionally be humbling.
So, yes, it is flippant and frivolous, and crude and cruel, but it also happens to be, to many thousands of regular users, a lifeline. It's also very funny, irony being the overriding currency.
Today, the site has 4.3 million unique users a month, posting upwards of 35,000 messages a day. In among the endless threads – on topics as varied as keeping chickens and measles – are webchats with high-profile novelists, film stars and high-ranking politicians. (Two weeks ago it was Vince Cable.) Not for nothing was the 2010 General Election dubbed the "Mumsnet election", after the three main party leaders requested the opportunity to talk directly to the electorate, and to meet the woman behind it all. "Gordon Brown," Roberts notes, "was very charming."
She and her Mumsnet co-founder, Carrie Longton, were recently proclaimed by Radio 4's Woman's Hour to be the joint-seventh most-powerful women in the country. But how did this all come to be?
Thirteen years ago, Roberts, a former economist and freelance sports journalist, went on holiday with her husband (an editor at The Guardian) and their twin one-year-old daughters. They decided, foolishly, on Florida. "The whole thing was a disaster," she recounts. "The flight was too long, the time difference too great, the twins had diarrhoea and were vomiting, and the resort itself was rubbish. All these parents were sat around the pool bemoaning their choice."
She found herself wishing she could have gone online first to seek out a website that offered insight for people in the same position. Presumably other families had similar issues. Wouldn't it be great, she mused, if they could all congregate in one place, to swap ideas and experiences, a kind of virtual coffee morning. "Hardly rocket science," she suggests. "More common sense. We all had this thing called the internet, after all, so why not?"
When she got back, she and Longton launched a formative Mumsnet from her laptop. They had no revenue, and little chance of finding it, but Roberts made use of her journalistic connections and wrote features for the national press about her entrepreneurial idea in the era of the dotcom boom before it became the dotcom bust. Gradually, the site started receiving hits, and built steadily via word of mouth. Generous mothers would send in voluntary donations, sometimes as much as £200 a time.
Roberts doesn't need the donations any more. In a time of global recession during which newspapers are struggling to survive, Mumsnet is thriving, erecting no paywall, remaining free to all, forever inundated with eager advertisers. The site is now based in a handsome red-brick HQ in north London, and employs 60 people. Roberts herself works pretty much round the clock. "I'll look at my screen as soon as I wake up, and I'm still checking it at night when I'm doing other things – eating, putting the kids to bed, watching television."
Tall, elegant and supermodel-slim, the 45-year-old drinks coffee from a mug that reads "Keep Calm and Drink Wine", and the poise she radiates is maintained, you sense, to deflect any accusations that success has made her smug. She isn't. She is, though, the perfect face for the brand: a hard-working, ethically driven mother of four, more intelligent, and shrewder, than any mothering stereotype would have you believe.
Before Mumsnet, she says, that stereotype was not flattering. "The idea of your average mother was that she was a bit thick, terribly insular, and only ever really worried about getting her whites whiter and whether her children were eating their greens. She didn't care about the broader world – economics, politics – and she couldn't properly hold an argument together. But this is prejudice, and one I'm really pleased that Mumsnet refutes. Anyone who takes the time to really look at it will see that the mothers are nothing like that at all. They are a smart crowd, and you get the full wisdom of that crowd, and an opportunity to interact with it."
My own wife loves the site, and uses it as much as an educational tool as anything else. She pays special attention to the busy feminist strands, which she reads with forensic intent, and then – often forcefully – insists I digest them, too. With good reason: we are the parents of two young girls. I'd be a fool not to pay attention.
Natasha Walter, the feminist writer and author of Living Dolls: the Return of Sexism, agrees. "It is surprisingly feminist, and in a way I find very cheering," she tells me. "Before Twitter, it felt like dark days for feminism: there wasn't much talk about it in the mainstream any more. But then I went on to Mumsnet and realised that feminism was still alive, and that women were congregating in this one place to discuss it eloquently."
She cites Naomi Wolf's recent webchat as the perfect example. "In many ways, it wasn't Mumsnet's finest hour, because things got quite nasty, and she was ripped to shreds. ['She's a bit nuts, isn't she?' read one post.] But what was impressive was how well-informed these women were. They were quoting her work back to her and holding her to account. Yes, it was cruel at times, and it could have been leavened with more understanding of Wolf's achievements, but the women were making serious, salient points."
Roberts tells me that the vast majority of users abide by the guidelines: no hate speech, no defamation, be broadly civil, or at the very least don't personally attack people. But, of course, attacks, which are post-moderated, still go on. Just ask Amanda Holden.
"An awful lot that is thrown around doesn't seem helpful and supportive," Holden says to me. "I'm sure there are a lot of caring and compassionate people on the site, but just one harsh comment when you are feeling low really can affect someone. I am lucky enough to get my support elsewhere, but for women who are reaching out for genuine advice or help, those who are vulnerable or in a bad place… they are the women who don't need a lot of rubbish thrown at them. Let's get rid of the bullies!"
That, unfortunately, is never going to happen. Cyberspace is where most bullies reside these days. They've got squatters' rights.
But there is more to the site than such bullies. What started as a hobby in a spare bedroom has grown tentacles, becoming a mini empire. The site has published four pithy parenting guides and is increasingly making its virtual world more tangible via an Academy which runs courses on everything from garden design to dieting, starting a business to classical civilisation.
Roberts, meanwhile, has become a regular at Downing Street, her thoughts requested on policy matters including sexual violence and pornography. Walter approves – "Justine is bringing a very liberal, concerned and important voice to these debates" – although Roberts herself thinks it's "nuts". But presumably she loves it?
"My job," she says, "is very varied, and interesting on so many levels. I studied politics and economics at university, so I find it fascinating. But it's also surreal. I was on Question Time recently. Me. That was surreal. Terrifying, too."
One imagines that she could sell Mumsnet and make a fortune, but she insists that this is unlikely. She says she cares too much about the site, its collective voice, and fears that selling out might change everything it has come to stand for. So instead, she continues to grow it.
Last year, the site extended its reach with Gransnet; there is talk of Mumsnet TV; and she won't rule out the possibility, one day, of launching a Dadsnet, too: "Never say never. Anything is possible."
Mumsnet WorkFest, a one-day event offering advice and inspiration about returning to work, changing career and starting a business, takes place on 15 June at Bafta, London W1. For further details, visit mumsnet.com/workfest
Join our new commenting forum
Join thought-provoking conversations, follow other Independent readers and see their replies