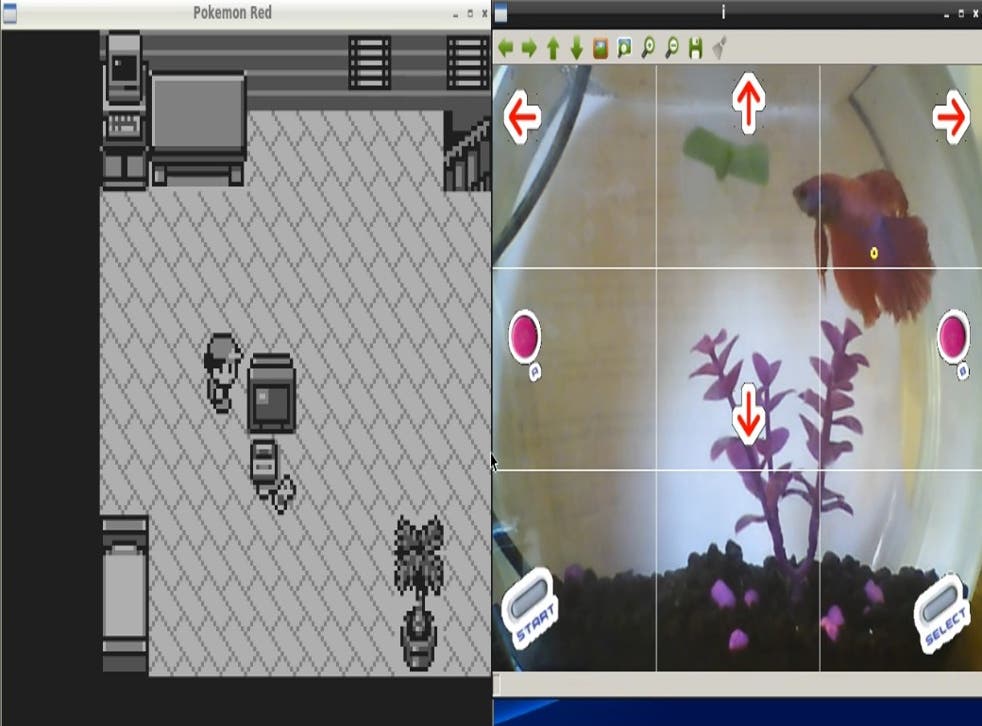 12,000 people are watching a fish play Pokemon
Fish has already acquired his first Pokemon, a Charmander named AAAABBK.
The 'infinite number of monkeys banging an infinite number of typewriters will reproduce the complete works of William Shakespeare' theorem has been given a 21st century update, with thousands of people flocking to Twitch to watch a fish try and beat Pokemon.
Grayson Hopper the fish is being observed via live stream, with his various movements around the tank being assigned buttons.
The fish has been playing for around 125 hours so far, and according to his owners has already "acquired his first Pokemon - a Charmander named AAAABBK - and defeated his first opponent, the rival's Squirtle."
UPDATE: There was some worry that the fish may be dead. Don't worry he was just sleeping.
Interest in the marathon spiked after a grab of from it was posted on Reddit, and it's probably unlikely 12,000 concurrent viewers will still be there by the time he completes it – especially given that it took the collective efforts of hundreds of thousands of Twitch viewers 16 days, seven hours, 50 minutes and 19 seconds to beat Pokemon Red earlier this year.
"Unfortunately, we don't have a dedicated light for Grayson at night as he lives in a tiny dorm room and we would rather not sleep with the light on," Grayson's owners told viewers.
"But in the future we will be getting him a dedicated lamp and improving the quality of the stream to include recent inputs determined by the motion tracking.
"Things can move a little slow, so another option we're considering is making the system distributed where we have a site where you can provide a fish stream link and we'll include it in the controlling."
If there's any justice, before the year's out we'll see a sloth complete the Ocarina of Time.
Join our new commenting forum
Join thought-provoking conversations, follow other Independent readers and see their replies