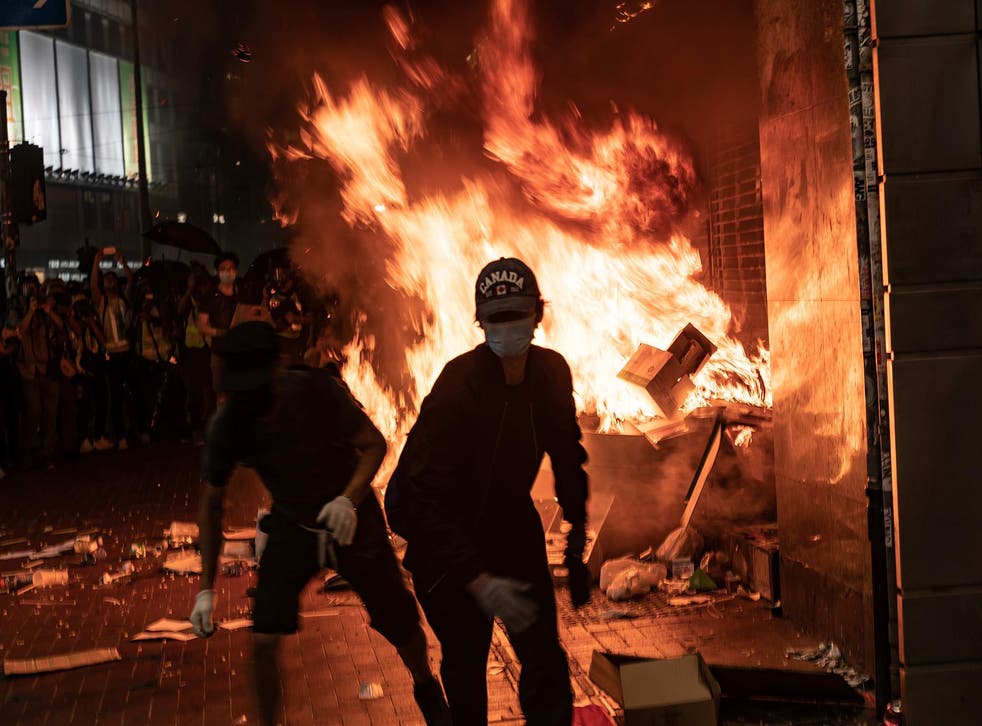 Blizzard Boycott: Fortnite creator says he won't punish players for supporting human rights
'Epic Games supports the rights of players and creators to speak about politics and human rights'
Anthony Cuthbertson
Thursday 10 October 2019 16:13 Comments
The creators of Fortnite have said they will support players who choose to speak out about human rights, after fellow video game developer Blizzard banned a player for supporting pro-democracy protests in Hong Kong.
The hashtag #BoycottBlizzard began trending across social media this week after the firm banned professional gamer Chung "Blitzchung" Ng Wai from an eSports tournament.
Blitzchung had worn a gas mask and and goggles in a post-match interview during a Hearthstone Grandmasters competition. He told the interviewer: "Liberate Hong Kong, revolution of our age."
The headgear has become emblematic of the protests, which began earlier this year in response to a controversial extradition law that would force residents of the semi-autonomous region to face trial in mainland China.
In response to Blitzchung's ban, Epic Games CEO Tim Sweeney said on Twitter: "Epic supports the rights of Fortnite players and creators to speak about politics and human rights."
Hong Kong protesters out in force after months of turmoil: In pictures

Show all 32
Mr Sweeney faced criticism from some Chinese Twitter users, who claimed that the developer of Fortnite was taking sides.
"Epic supports everyone's right to speak freely," he responded. "China players of Fortnite are free to criticise the US or criticise Epic just as equally as all others."
He added: "Epic doesn't take a position on politics and we don't endorse players' political views. We just seek to be neutral and non-judgmental of players, and hope everyone reaches an amicable conclusion."
Blizzard, which is part-owned by Chinese tech firm Tencent, justified its decision to remove Blitzchung from the tournament by claiming he broke competition rules.
"While we stand by one's right to express individual thoughts and opinions, players and other participants that elect to participate in our eSports competitions must abide by the official competition rules," the firm said in a statement.
The rules state that "engaging in any act that, in Blizzard's sole discretion, brings you into public disrepute, offends a position or group of the public, or otherwise damages Blizzard image will result in removal from Grandmasters and reduction of the players' prize total to $0."
The controversial move also sparked a backlash among Blizzard's own employees, with some reportedly walking out following Blitzchung's ban.
Register for free to continue reading
Registration is a free and easy way to support our truly independent journalism
By registering, you will also enjoy limited access to Premium articles, exclusive newsletters, commenting, and virtual events with our leading journalists
Already have an account? sign in
Join our new commenting forum
Join thought-provoking conversations, follow other Independent readers and see their replies