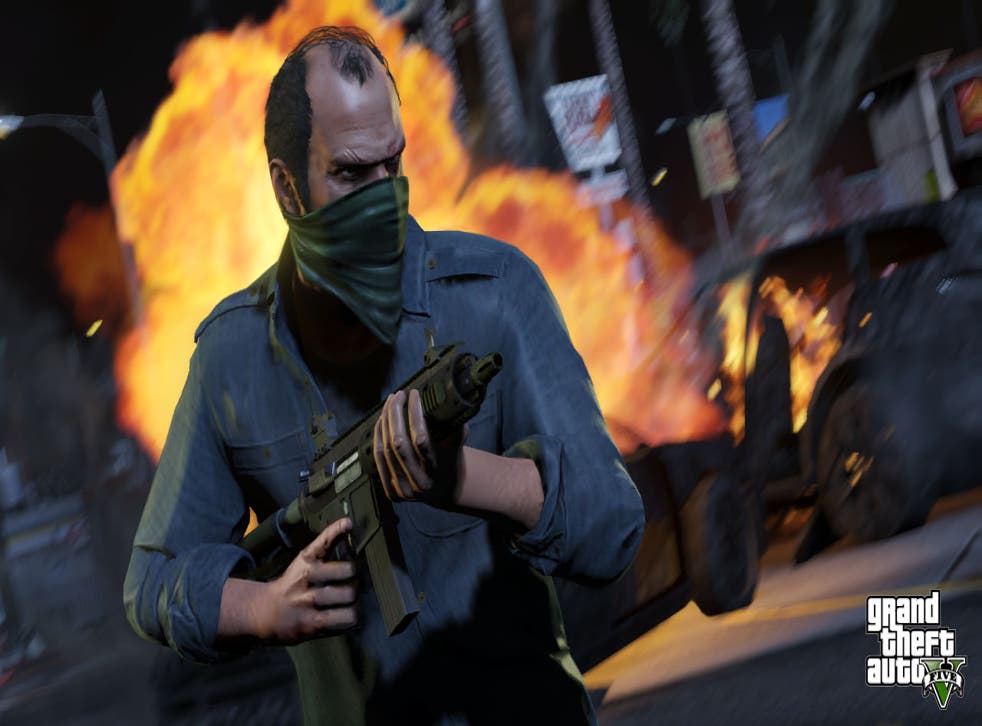 GTA 5 breaks seven Guinness World Records
Crime epic is the fastest "entertainment property" to reach $1 billion in sales
Jochan Embley
Thursday 10 October 2013 16:57 Comments
Grand Theft Auto 5 has smashed seven Guinness World Records, it has been confirmed today.
The records, which include "best-selling video game in 24 hours" and "most viewed trailer for an action-adventure video game", confirm the phenomenal success of Rockstar Games' premier title.
GTA 5, which has already outsold its predecessor raced to $815m in sales within 24 hours of its release, and surpassed the $1bn-mark just two days later. As a result, the game shattered seven different world records from across the entertainment industry.
"GTA totally deserves to be recognized as an icon of modern British culture," said Craig Glenday, the Guinness World Records Editor-in-Chief. "How exciting that it's taken on the might of Hollywood and won! I'm also doubly proud as a Dundonian to welcome this home-grown series back into the Guinness World Records book."
The online portion of the game has experienced some teething problems since it was launched last week, but it doesn't seem to have halted the continuing success of the open-world crime epic.
A full list of the records broken by GTA 5 can be found below:
Best-selling action-adventure videogame in 24 hours
Best-selling videogame in 24 hours
Fastest entertainment property to gross $1 billion
Fastest videogame to gross $1 billion
Highest grossing videogame in 24 hours
Highest revenue generated by an entertainment product in 24 hours
Most viewed trailer for an action-adventure videogame
Register for free to continue reading
Registration is a free and easy way to support our truly independent journalism
By registering, you will also enjoy limited access to Premium articles, exclusive newsletters, commenting, and virtual events with our leading journalists
Already have an account? sign in
Join our new commenting forum
Join thought-provoking conversations, follow other Independent readers and see their replies