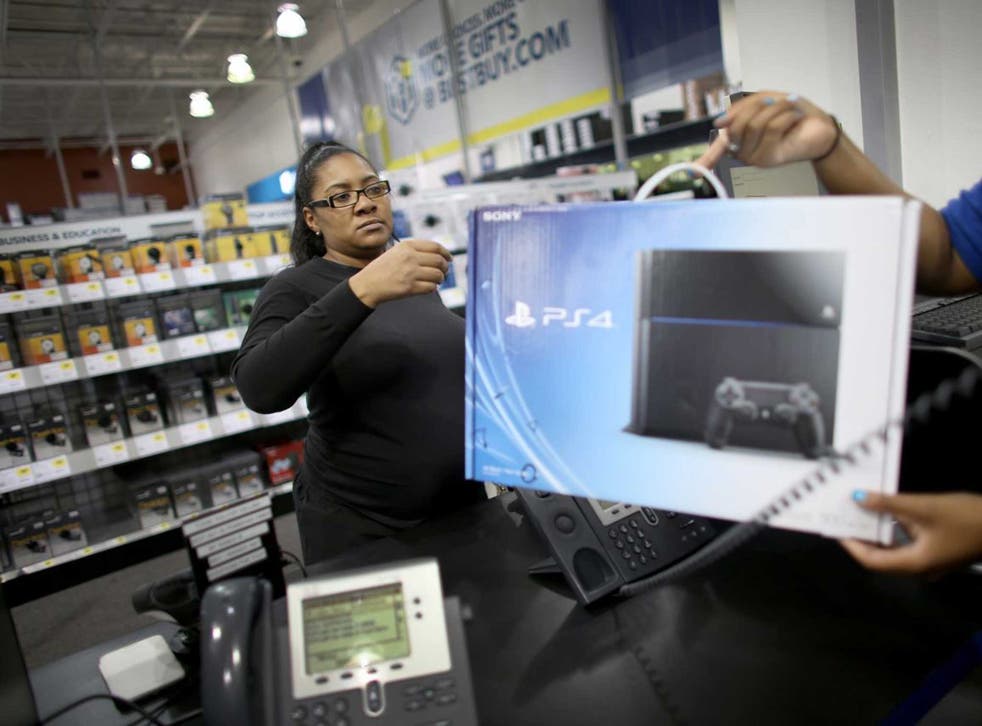 Sony's PlayStation 4 supplies running low as Christmas approaches
"It's going to be hand to mouth" for PlayStations, CEO says
Andrew Griffin
Friday 19 December 2014 11:42 Comments
Demand for the PlayStation 4 has meant that the company is running low on the console in Europe, according to reports.
The company could be "inventory challenges" in the run-up to Christmas next week, Sony Computer Entertainment CEO Andrew House told Reuters.
He said that while he wouldn't say "you won't be able to find a PlayStation 4", it's going to be "kind of hand to mouth in terms of that market".
He didn't say exactly how high demand was and how scarce the consoles are going to be, Reuters reported, and explained that the company was doing all it could to ensure it could deal with the demand.
He said that while December had been strong in December, conditions had been made tougher by increased competition. Microsoft has been slashing prices on its Xbox One — a strategy that helped drive demand for the console and meant that November was the first time that it was more popular than the PlayStation in the US and the UK.
Register for free to continue reading
Registration is a free and easy way to support our truly independent journalism
By registering, you will also enjoy limited access to Premium articles, exclusive newsletters, commenting, and virtual events with our leading journalists
Already have an account? sign in
Join our new commenting forum
Join thought-provoking conversations, follow other Independent readers and see their replies