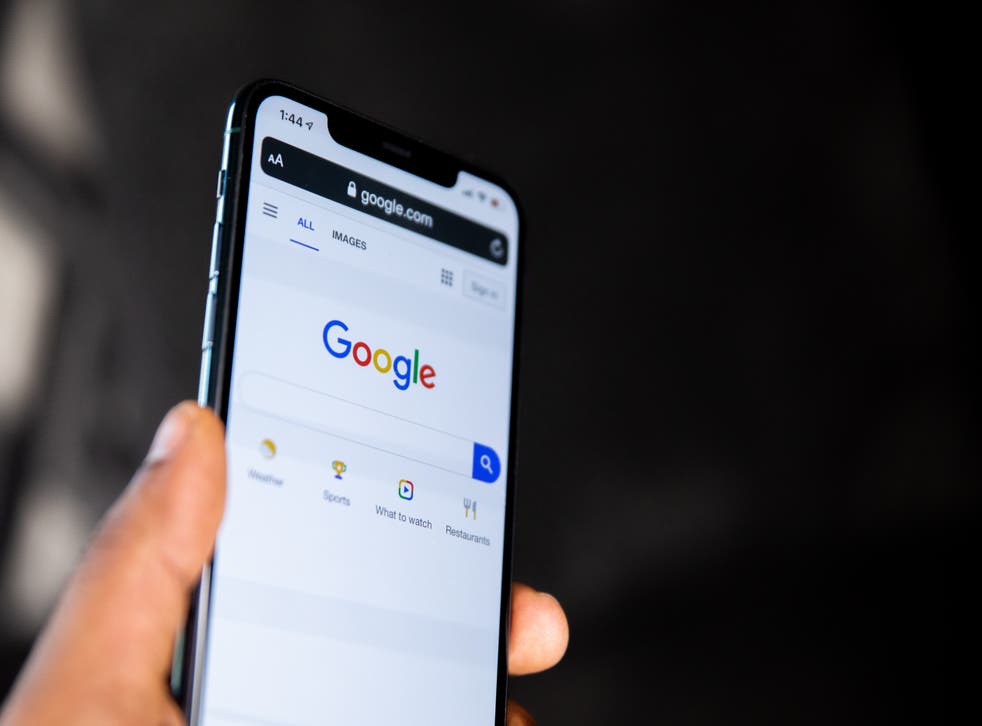 Google's new autosuggestion rules stop 'biased' US election searches - no matter if true or false
Company been accused of bias towards Democrats by the president, something the company has repeatedly denied
Leer en Español
Google will change its autocomplete predictions ahead of the US election.
In an expansion of its policies, Google says it will "remove predictions that could be interpreted as claims for or against any candidate or political party".
The search giant also said it would be removing predictions which could be "interpreted as a claim about participation in the election".
This includes statements about voting methods and requirements, as well as suggestions about the "integrity of legitimacy" of the electoral process.
Should a user search for "donate to", for example, the autocomplete suggestion will not suggest a party or candidate.
Users will be free to look for results related to their search, but Google will not provide them.
However, Google is seemingly taking no stance on whether these statements are true or not.
Predictions like "you can vote by phone" as well as "you can't vote by phone," will not be used by Google.
Despite the fact that citizens cannot vote by phone, Google is giving equal weight to both suggestions.
The news comes as the integrity of the November president election is under question.
President Donald Trump has suggested that his supporters commit voter fraud by voting twice in the presidential election, once by mail and once in person.
Mr Trump said people should vote both by mail and in-person to check if their ballots are tabulated or if they are able to vote a second time.
"So let them send it in, and let them go vote. And if the system is as good as they say it is, then they obviously won't be able to vote," he said.
Large technology companies are also acting to protect the election from interference.
Facebook CEO Mark Zuckerberg said the company has "learnt a lot about how politics works online" since 2016, when data from the social media company was used to swing the election for President Trump. 
It, and Google, joined a coalition of other companies including Twitter, LinkedIn, Pinterest, and Reddit in order to stop foreign interference, which also affected the 2016 elections. 
The president has repeatedly threatened technology companies, including Google, for claimed bias towards Democrats, something the companies have often denied.
Join our new commenting forum
Join thought-provoking conversations, follow other Independent readers and see their replies