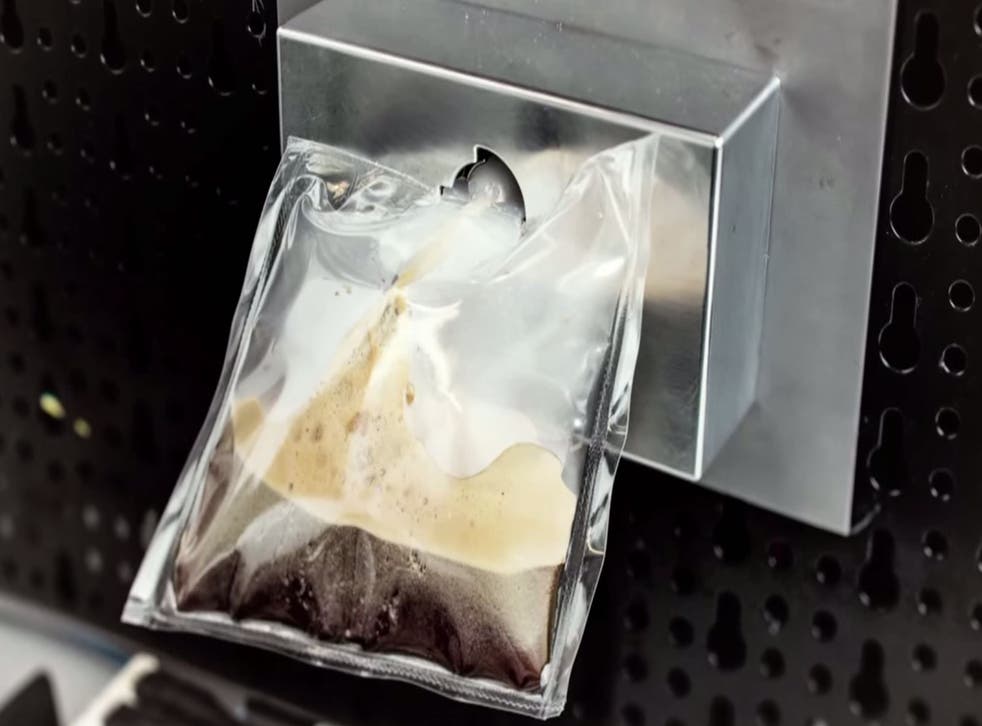 How to make espresso in space: ISSpresso to deliver astronauts' caffeine fix on board the ISS
Specially-designed espresso machine has been modified to cope with the microgravity on board the International Space Station
For all the hundreds of millions of pounds spent designing, building and maintaining the International Space Station it seems that up till now the astronauts on board have been missing one thing: a decent cup of coffee.
Thankfully, this November the ISS will be getting a proper caffeine fix in the form of the ISSpresso: a specially-designed machine created by Italian coffee manufacturer Lavazza and aerospace specialist Argotec that is capable of producing an "authentic Italian espresso" in space.
The ISSpresso weighs 20kg and includes "back-ups of all the critical components," with a heavily-modified design tackling the unique problems of making coffee in a microgravity environment as the ISS hurtles through space nearly 400km above Earth.
The plastic tube that normally delivers water in coffeemakers has been replaced by a steel tube capable of resisting pressures of over 400 bar to ensure that no liquids escape and the final product is served not in an espresso cup but in a sealed plastic pouch that lets the astronauts suck up their morning shot with a straw – rather than chase it around the zero G ISS.
For similar reasons the ISSpresso doesn't grind its own beans – and instead uses a capsule system capable of producing "not only a regular espresso, but also a caffè lungo or hot beverages, such as tea, infusions and broth, so that food can also be rehydrated."
The creators of the ISSpresso say they hope the machine will become a social hub for the space station's international crew, creating a "venue for getting together, chatting and relaxing". The machine will be delivered in November this year by Samantha Cristoforetti – the first female Italian astronaut in space.
Join our new commenting forum
Join thought-provoking conversations, follow other Independent readers and see their replies