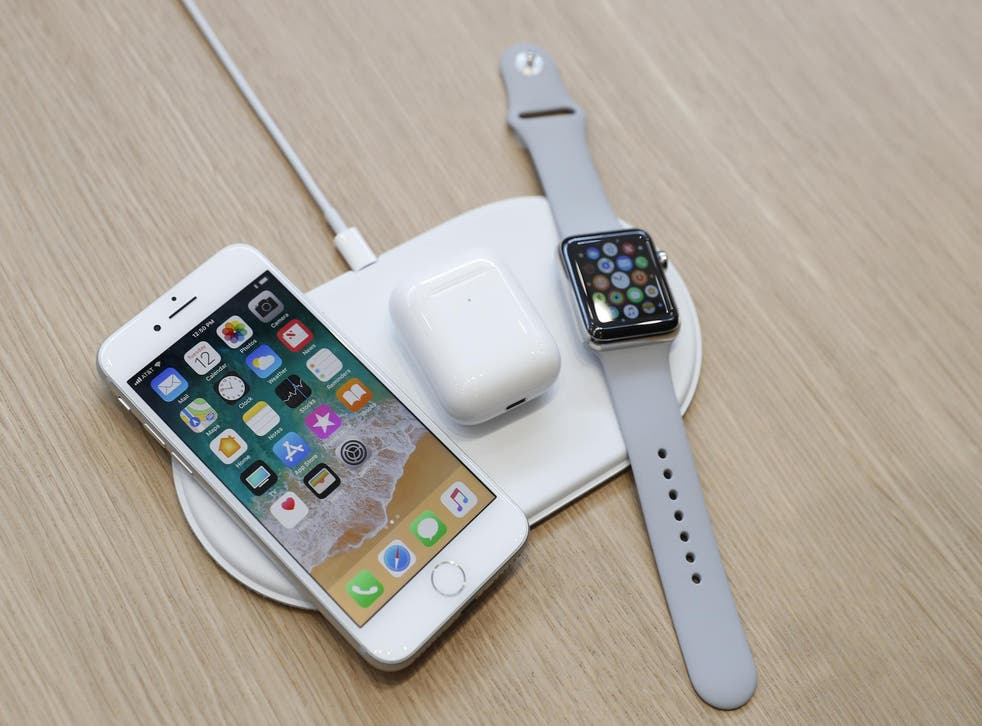 Air Power: Where is Apple's iPhone charging mat? Another event passes without long-awaited announcement
Updated AirPods have also failed to turn up for the much-rumoured release date
Apple did not release its AirPower charging mat at its latest event, despite first showing off the technology with a showy video more than a year ago.
The wireless charging pad was unveiled alongside the iPhone X and 8, as a way of embracing their wireless charging capability. It can also power up AirPods – if their owners buy the new wireless charging case – and the Apple Watch, it said at the time.
But it has now been a year and an entire new generation of iPhones has been released, and Apple is still yet to release the charging mat. It remains unclear why it has taken so long, especially given that Apple had promised it would be ready soon after last year's event.
After it disappointed users by not arriving at the iPhone event in September, those eager charger fans were left without it once again when the iPad event passed without mentioning the charging mat at all.
Gadget and tech news: In pictures

Show all 25
It was not mentioned at all at any of Apple's 2018 events, despite rumours and expectations that Apple would at least offer an update.
Apple hasn't offered its own wireless charging capabilities, instead relying on external companies like Belkin to make Qi charging mats.
The new AirPower was meant to finally introduce Apple's own take. And it adds new features, like the Apple Watch charging, which will not work on any third-party chargers.
Apple also said it would be able to charge up the AirPod wireless earphone, using a special new case. That also did not arrive at the event.
The AirPower's standout feature is that it is able to charge three different products at once, using a wide variety of charging technology. And those products can be placed absolutely anywhere on the wide mat.
It is thought to be that complicated system that has taken Apple so long to develop.
Apple is rumoured to be potentially holding another event next month. But it is expected to unveil new iPads and Macs at that launch, making it unlikely that the iPhone accessory is being saved until then.
This article was originally published in September, after Apple's iPhone event. It has been updated and re-published, after the October event passed without any mention of AirPower at all.
Join our new commenting forum
Join thought-provoking conversations, follow other Independent readers and see their replies