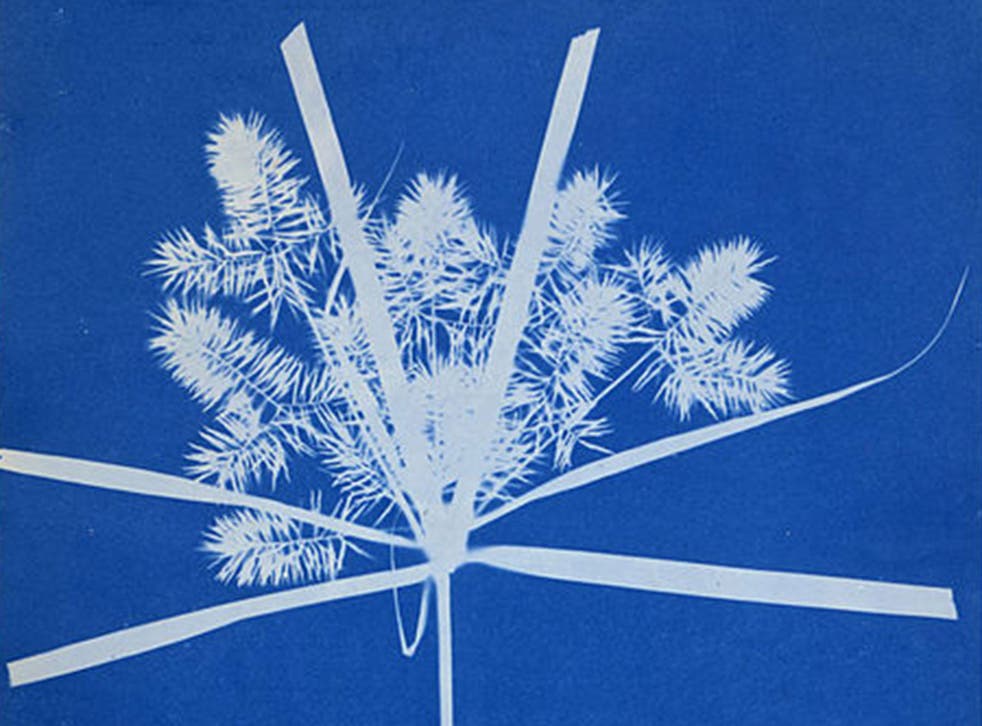 Anna Atkins' 216th Birthday: The botanist and photographer's beautiful cyanotype photograms in pictures
Atkins created the first book illustrated with photographic images
From school texts books to non-fiction paperbacks, images are an essential part of illuminating complex topics in scientific publishing – and for that we can partly thank nineteenth century British botanist Anna Atkins.
Today, Google is celebrating her influence by marking what would be 216th birthday with a Doodle inspired by her ethereal cyanotype photograms, or sun prints.
To make her striking Prussian-blue prints of botany, she used the cyanotype process. This involves the exposing a mix of ammonium iron citrate and potassium ferricyanide to ultraviolet light.
Anna Atkins' photograms - In pictures

Show all 8
Unusually for the time, Atkins received a scientific education, which led her to engage in correspondence with photographic pioneer William Henry Fox Talbot, as well as her future mentor Sir John Herschel, who invented the cyanotype in1842.
To compile her collection of images which would make up the iconic Photographs of British Algae (1843), she placed leaves directly on the paper for the length of the exposure. However, this method would actually make the images photograms, rather than photographs.
It is believed this privately published collection inspired Sir John Herschel's The Pencil of Nature: which is 1844 became the first book commercial book illustrated by photographs.
After her book on algae, she collaborated with her close childhood friend Anne Dixon (the second cousin of Jane Austen) on at least two more botanical books, Cyanotypes of British and Foreign Ferns (1853) and Cyanotypes of British and Foreign Flowering Plants and Ferns (1854).
Join our new commenting forum
Join thought-provoking conversations, follow other Independent readers and see their replies