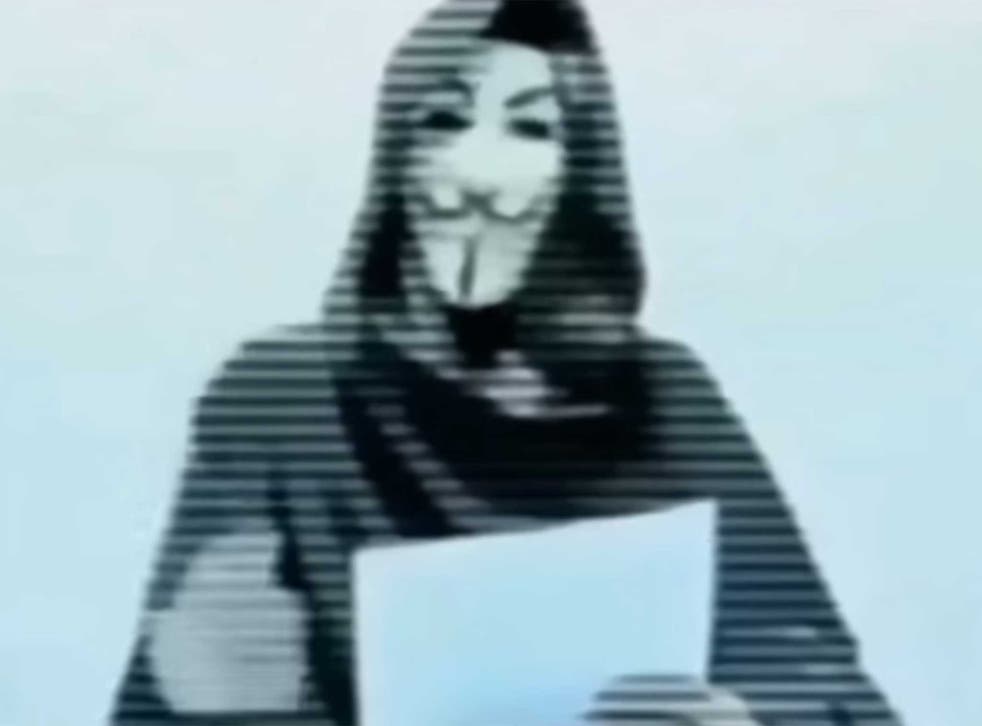 Anonymous tells supporters use tools given by them to attack Donald Trump
One of the most famous accounts affiliated with the group tweeted a string of accusations at the President-elect
Anonymous has called on its supporters to attack Donald Trump and leak information about him.
One of the most popular accounts associated with the hacking collective has tweeted a string of accusations at the President-elect, claiming that Mr Trump has connections with a host of people. And it called on its supporters and followers to "get him".
After tweeting a range of messages about information – apparently a reference at least in part to a dossier released last week that claimed to give detail on Mr Trump – it claimed that the President-elect would see that information made public.
President Trump protests

Show all 20
"This isn't the 80s any longer, information doesn't vanish, it is all out there," the account wrote. "You are going to regret the next 4 years."
But the account appeared to suggest that the Anonymous-affiliated people behind it would not be attacking Mr Trump. Instead, it called on its supporters to do so, using the "resources" that it had given out.
After those messages, the account tweeted a range of updates and old posts about other operations. But those were included in messages about Mr Trump and other US politicians.
Anonymous-affiliated activists have launched a range of attacks in response to current events in recent months. Perhaps the highest profile was its work under the banner "Operation Isis", or #OpIsis, which consisted largely of finding Twitter feeds that supported the group and reporting them to Twitter so that they could be shut down.
Anonymous declares war on Donald Trump
The group also went after Donald Trump before he was elected President, under the banner #OpTrump. That led to temporary shutdowns of Mr Trump's website and alleged hacks of his voicemail.
Join our new commenting forum
Join thought-provoking conversations, follow other Independent readers and see their replies