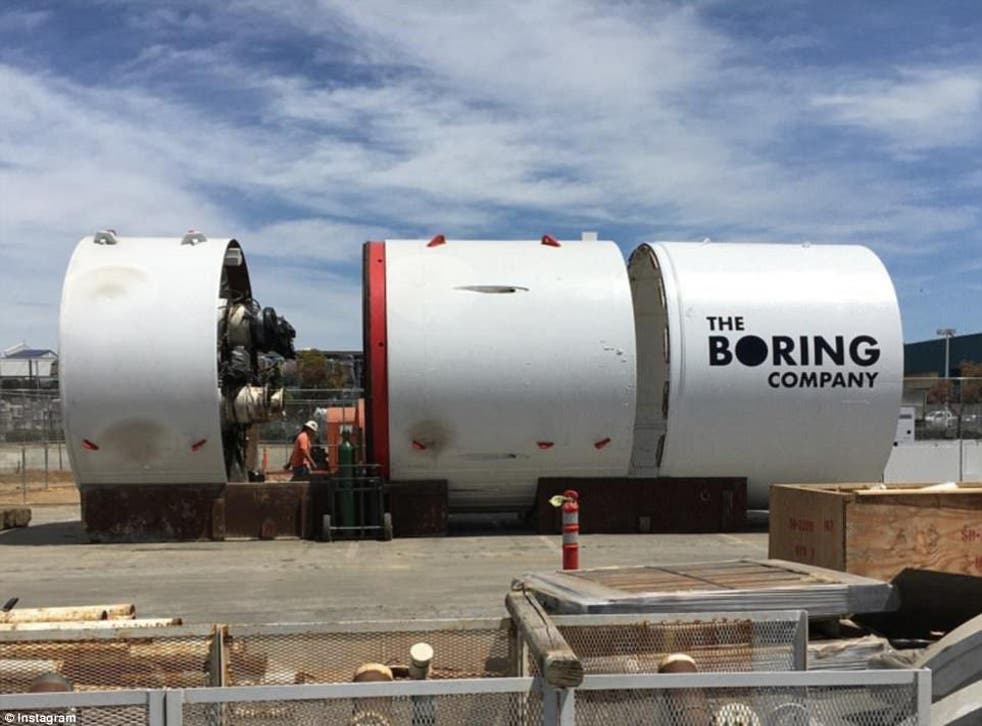 Elon Musk digs giant hole under Los Angeles and will let people put their cars in it
Tesla and SpaceX founder hopes that the huge holes can let people travel across America more quickly
Elon Musk has finished the first part of his plan to dig huge holes under Los Angeles, and is almost ready to start putting cars into it.
His newest project, known as The Boring Company, has officially started digging under the city. The boring machine named Godot has finished the first part of a huge tunnel under the ground, he announced on Twitter.
The beginning of the plan marks a major step because it wasn't clear until now whether Los Angeles authorities would let Mr Musk start digging outside his property around the SpaceX building.
Mr Musk also said that the first car elevator – required to get the cars underground – is almost operational. It will start operating next week, he wrote on Twitter.
The idea behind The Boring Company is that people will be able to travel around underground and free up roads, reducing traffic especially in busy areas like Los Angeles. But unlike his proposals for the Hyperloop train, they'll do those journeys in their own cars – travelling underground and onto automated sleds, which will carry their cars to their destination.
"To solve the problem of soul-destroying traffic, roads must go 3D, which means either flying cars or tunnels," The Boring Company's website reads. "Unlike flying cars, tunnels are weatherproof, out of sight and won't fall on your head.
"A large network of tunnels many levels deep would fix congestion in any city, no matter how large it grew (just keep adding levels). The key to making this work is increasing tunneling speed and dropping costs by a factor of 10 or more – this is the goal of The Boring Company."
Join our new commenting forum
Join thought-provoking conversations, follow other Independent readers and see their replies