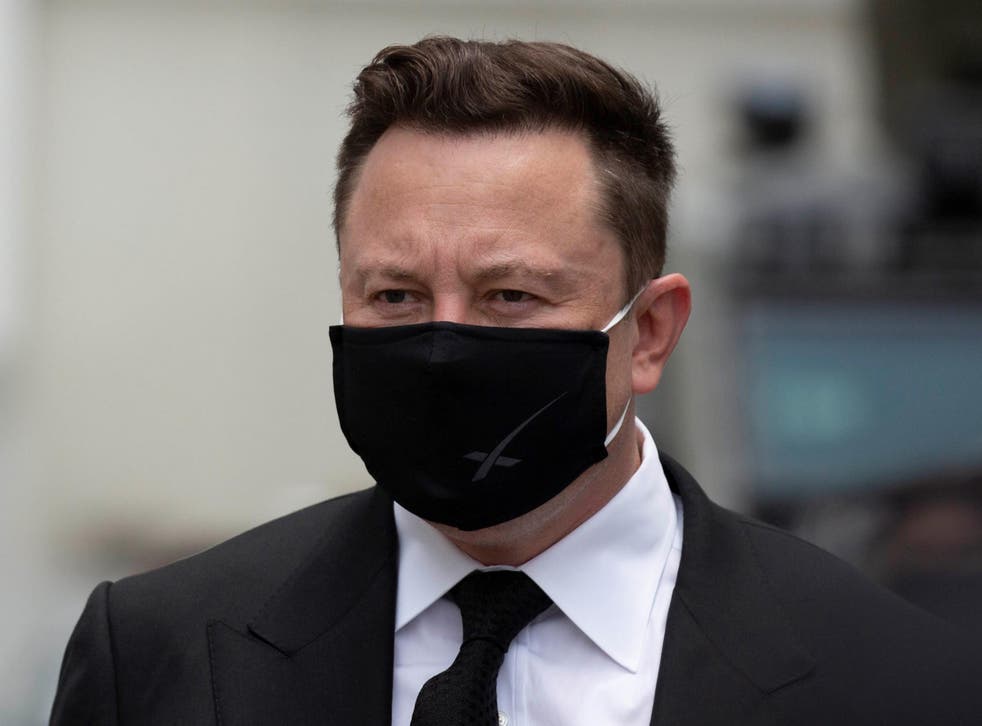 Elon Musk becomes world's fourth richest person
Overall net worth gains for the top 10 richest people since the start of the year now total close to $200bn
Anthony Cuthbertson
Wednesday 19 August 2020 16:52 Comments
Elon Musk has become the fourth richest person in the world after his net worth rose by more than $20 billion (£15.2bn) in just one week to more than $90bn.
The SpaceX and Tesla boss rose from ninth place on 11 August to overtake Google co-founder Larry Page, investor Warren Buffett, former Microsoft CEO Steve Ballmer, business magnate Mukesh Ambani and fashion mogul Bernard Arnault.
Only Amazon founder Jeff Bezos, Microsoft founder Bill Gates and Facebook founder Mark Zuckerberg now rank above Musk on the Bloomberg Billionaires Index.
Seven of the top 10 places are occupied by US tech billionaires, after the coronavirus pandemic helped the share prices of technology companies hit record highs.
Overall net worth gains for the top 10 richest people since the start of the year now total close to $200bn.
The combined wealth of the 100 wealthiest people in the world has also risen during the pandemic, and at $3.3 trillion is more than the entire GDP of the UK.
Musk's gains came after Tesla's stock rose by 13 per cent since the start of the week. The electric car firm's share price has now risen by more than 300 per cent since January.
Musk has a 21 per cent stake in the company but has ruled out cashing in on his stocks until he feels it would make a worthwhile contribution towards his goal of making humanity a multi-planetary species.
Earlier this year he announced that he would be selling most of his possessions, including his houses.
"Devoting myself to Mars and Earth," he tweeted. "Possessions just weigh you down."
Register for free to continue reading
Registration is a free and easy way to support our truly independent journalism
By registering, you will also enjoy limited access to Premium articles, exclusive newsletters, commenting, and virtual events with our leading journalists
Already have an account? sign in
Join our new commenting forum
Join thought-provoking conversations, follow other Independent readers and see their replies