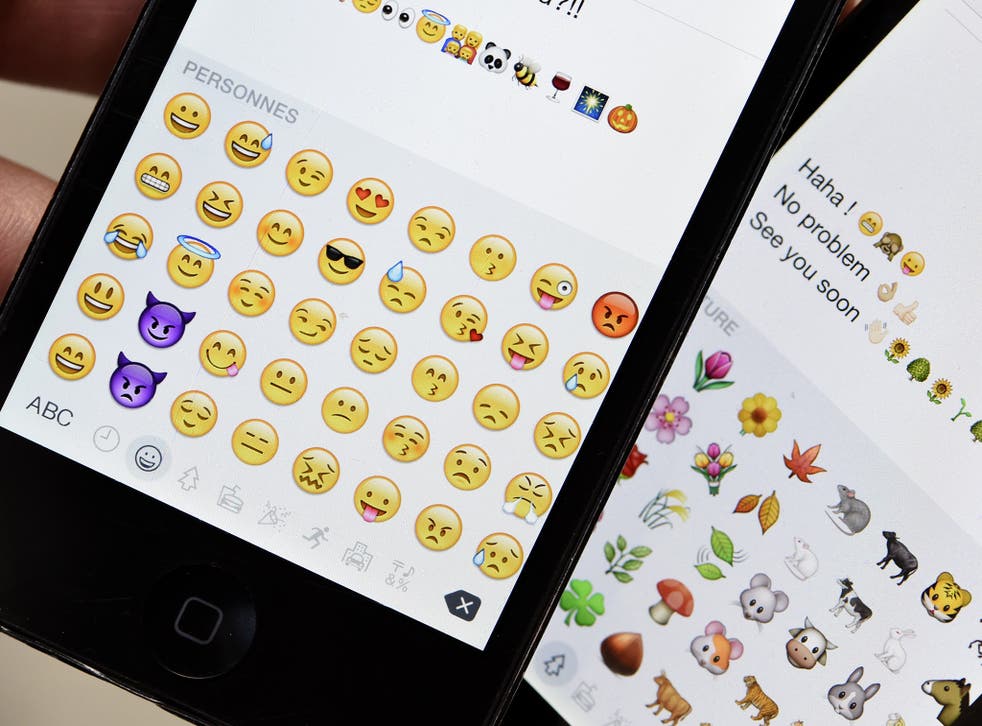 Emoji update to bring 72 more characters, including shrug, selfie and range of breakfast foods
The emoji authorities have blessed people with new pictures that include green faces and green salads – but you might have to wait for them to actually arrive on your phone
Andrew Griffin
Friday 03 June 2016 10:00 Comments
Everyone's emoji vocabulary is about to receive a huge expansion as authorities roll out new pictures.
The Unicode Consortium, which maintains the standards for emoji so that they can work across sites, sending out a new update. And it includes a wide variety of pictures, including
Some of those serve obvious purposes, like a picture that shows someone rolling on the floor laughing or a shrug, which is usually represented through letters like: ¯\_(ツ)_/¯.
Others are slightly more unexpected, like a face with a cowboy hat and a gherkin.
Yet more tend to build on existing pictures to give them more possibilities. That includes the addition of a glass of milk, clinking glasses and a tumbler full of whiskey, building on the existing beer and martini glasses.
An emoji dictionary: What do they mean?

Show all 8
It could still take some time for the emoji to actually arrive on your phone. Though the non-profit consortium will approve the new emoji towards the end of the month, they have to be drawn and integrated into particular operating systems by the companies that make them.
That has led to some problems with the various little images, which experts have said can potentially cause huge amounts of confusion because each company draws them differently.
And the new pictures won't solve all of the existing problems with emoji. Many have argued that despite the addition of skin tone modifiers, for instance, the pictures are still a long way from being diverse enough – it's not possible to show a woman doing most of the jobs that they depict, for instance, something that Google engineers want to fix.
Register for free to continue reading
Registration is a free and easy way to support our truly independent journalism
By registering, you will also enjoy limited access to Premium articles, exclusive newsletters, commenting, and virtual events with our leading journalists
Already have an account? sign in
Join our new commenting forum
Join thought-provoking conversations, follow other Independent readers and see their replies