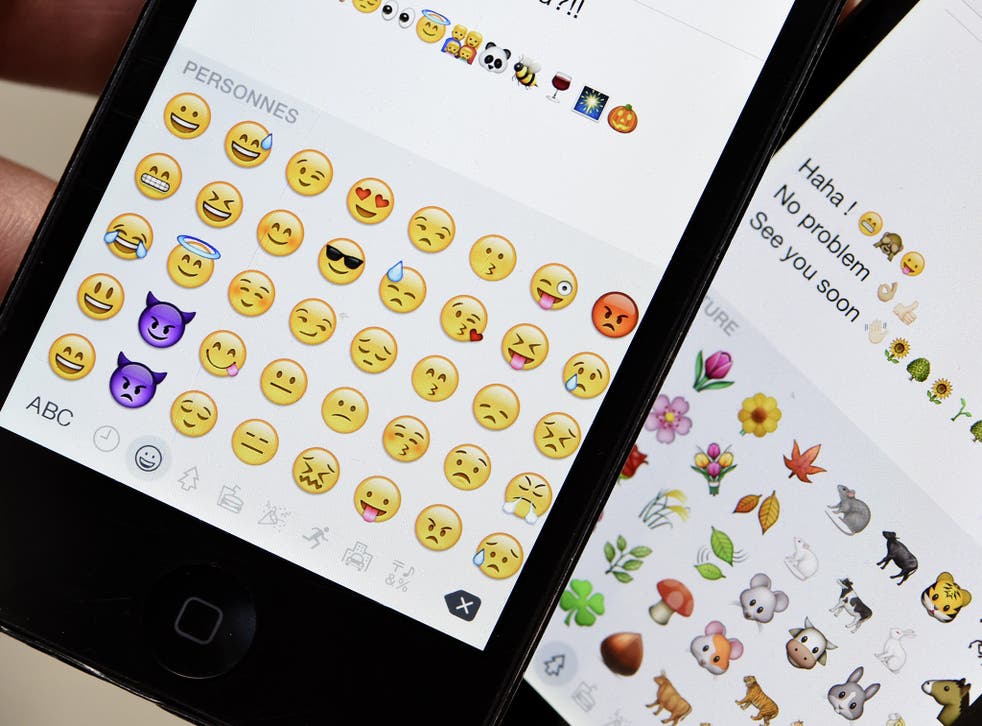 Google proposes new feminist emoji to depict women working rather than painting their nails
Women are currently depicted dancing or getting makeovers, but a new submission to the ruling Unicode Consortium might fix that
Andrew Griffin
Thursday 12 May 2016 16:50 Comments
On the emoji keyboard, women either dance on their own or with others, get married or have makeovers. But a bold new proposal hopes to make the little characters more diverse.
Google employees have proposed a new set of 13 emoji that would show women doing a range of different professional roles, removing the apparently rigid gender stereotypes that have existed until now. The new images would show men and women doing jobs like farming or working in health care.
If the proposals are adopted by the Unicode Consortium – which rules over which emoji are let onto the keyboard, though each of them must be integrated and designed by each platform maker – then the team of four Googlers hope that the keyboard can be more inspiring to young women.
An emoji dictionary: What do they mean?

Show all 8
"Isn't it time that emoji also reflect the reality that women play a key role in every walk of life and in every profession?" a proposal sent by the four Google employees says. Young women are the heaviest users of emoji, but there are few representations of them at all.
The Unicode Consortium has responded to criticisms about diversity in the past. Most notably it added five different skin tones to each emoji that depicted a person's face, meaning that people can hopefully see their own skin tone reflected alongside the default yellow.
But that same issue showed how winning around the non-profit Unicode Consortium isn't the only problem with diversifying emoji. Some companies have been slow to adopt the skin tone modifiers – though most now have the new emoji as part of their platforms.
Other companies have previously claimed to have created feminist emoji, including a firm last year that made pictures of women including Beyonce and Ruth Bader Ginsburg. But those weren't actually official emoji – just pictures or stickers that could be added to a phone but weren't accessible through the usual keyboard.
In their paper, the four Google employees cite a New York Times article about "emoji feminism" when making their argument for the new characters.
"Where, I wanted to know, was the fierce professor working her way to tenure? Where was the lawyer? The accountant? The surgeon?" asked Amy Butcher, an English professor from Ohio Wesleyan University. "How was there space for both a bento box and a single fried coconut shrimp, and yet women were restricted to a smattering of tired, beauty-centric roles?
"This was not a problem for our male emoji brethren. Men were serving on the police force, working construction and being Santa. Meanwhile, on our phones, it was Saturday at the Mall of America —" women shopping while men wrote the checks."
That same argument was noticed by Michelle Obama, who was responding to an advertising campaign that pointed out that the women in the emoji didn't seem to be doing any physical activity. "We would love to see a girl studying emoji," Mrs Obama said.
Register for free to continue reading
Registration is a free and easy way to support our truly independent journalism
By registering, you will also enjoy limited access to Premium articles, exclusive newsletters, commenting, and virtual events with our leading journalists
Already have an account? sign in
Join our new commenting forum
Join thought-provoking conversations, follow other Independent readers and see their replies