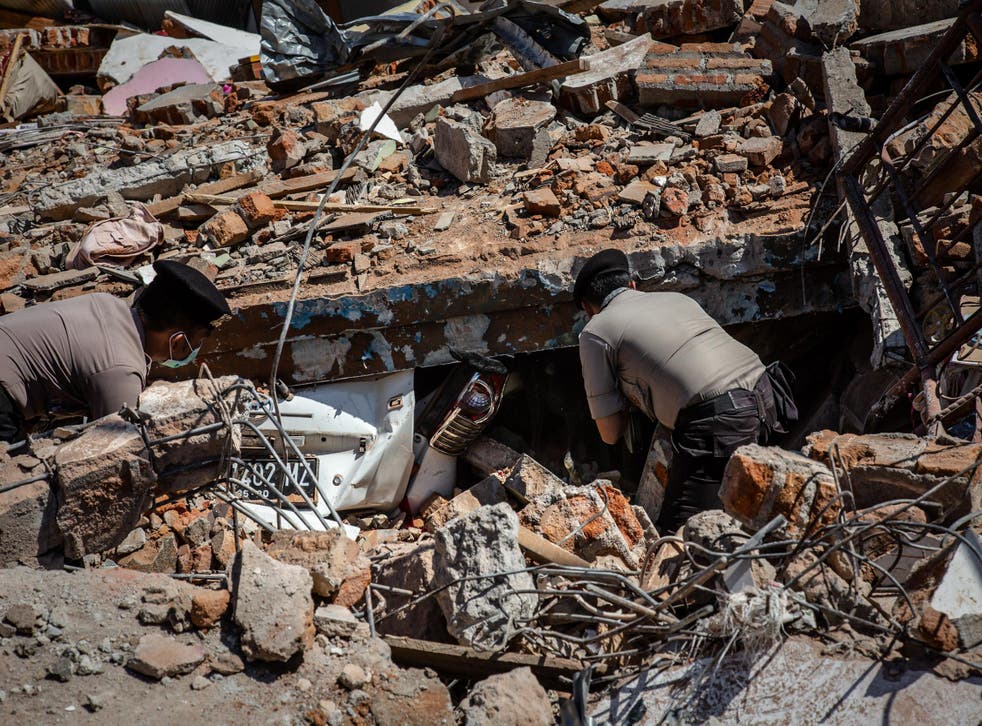 Facebook fills Indonesia earthquake survivors' feeds with balloons in bizarre gaffe
It is not the first time Facebook has provoked controversy in the aftermath of a major disaster
Facebook has apologised after adorning balloons and confetti on posts by survivors of a deadly earthquake in Indonesia.
More than 130 people have died since a 6.9 magnitude earthquake hit the Indonesian island of Lombok on Sunday, with friends and relatives of survivors and the deceased turning to the social network for news and support.
Messages and posts that contained the word 'salemat', which means both 'congratulations' and 'unhurt', automatically triggered animations of balloons and confetti.
How to stop Facebook from revealing everything about you

Show all 9
It is not the first time Facebook has provoked controversy in the aftermath of a major disaster.
In 2017, Facebook founder Mark Zuckerberg was labelled a "heartless billionaire" for engaging in "voyeuristic tourism" after he appeared as a virtual reality cartoon in Puerto Rico, shortly after a Category 4 hurricane hit the island.
The stunt was meant to demonstrate the "magical" ability of virtual reality to teleport aid workers to disaster zones, however many criticised Mr Zuckerberg for being insensitive to victims and their families.
At one point during the livestream of the VR demonstration, the Facebook founder gave a virtual high five to a Facebook employee.
"It's a little weird that you are using devastation to talk about how cool VR is," one Facebook user wrote in response to the livefeed. Another wrote: "Is this a joke?"
The latest blunder prompted a similar backlash from Facebook users in Indonesia and around the world.
Facebook has acknowledged the issue with the algorithm that prompted the balloons and confetti and disabled the celebration feature for its users in Indonesia.
"We regret that it appeared in this unfortunate context and have since turned off the feature locally," a Facebook spokesperson told Motherboard, who first reported the issue.
"Our hearts go out to the people affected by the earthquake," the added.
Join our new commenting forum
Join thought-provoking conversations, follow other Independent readers and see their replies