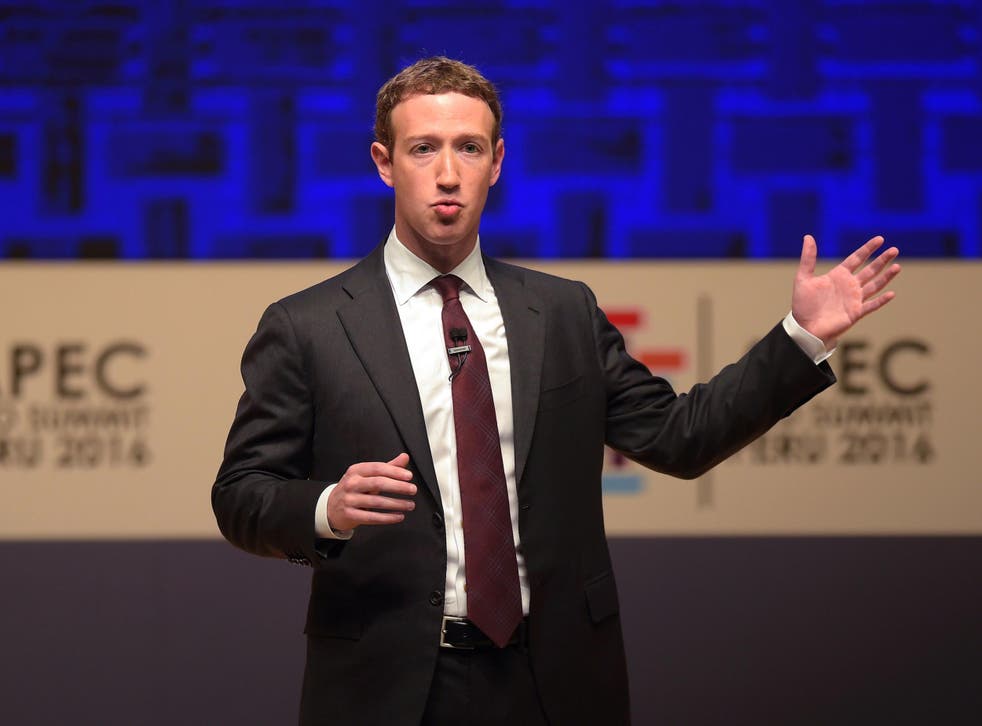 Facebook is developing tools to read through people's private messages, Mark Zuckerberg manifesto suggests
The social network is working on systems that will 'identify risks' by looking through communications, the essay suggested
Facebook is secretly building artificially intelligent systems that can read people's private messages, according to a major manifesto published by Mark Zuckerberg.
The Facebook CEO posted a 6,000-word essay in which he worried about the end of globalisation and seemed to suggest that Facebook would be necessary for the future safety of the world. But it didn't include one paragraph that had been expected to be part of it – apparently as a result of the worrying features it suggested the social network was developing.
In one version of the text, Mr Zuckerberg wrote about the fact that Facebook appeared to be using artificial intelligence for online surveillance. It could eventually develop robots that would read through people's private messages and check for anything that it deems worrying, the manifesto read.
Gadget and tech news: In pictures

Show all 25
An early version of the piece read: "The long term promise of AI is that in addition to identifying risks more quickly and accurately than would have already happened, it may also identify risks that nobody would have flagged at all — including terrorists planning attacks using private channels, people bullying someone too afraid to report it themselves, and other issues both local and global. It will take many years to develop these systems."
The manifesto was distributed to news organisations before the announcement was made publicly, and included that paragraph when it was. But when Facebook issued the statement, that text had been removed.
Later, it was replaced with a different, less specific paragraph. "Looking ahead, one of our greatest opportunities to keep people safe is building artificial intelligence to understand more quickly and accurately what is happening across our community," it read.
Other parts of the document made reference to security, and said that it wouldn't be necessary to compromise on privacy to to keep people on Facebook safe. He mentioned the encryption that is built into WhatsApp and Facebook Messenger, which means that in fact it isn't possible for Facebook's AI to read messages sent through those platforms, so long as it is turned on.
Join our new commenting forum
Join thought-provoking conversations, follow other Independent readers and see their replies