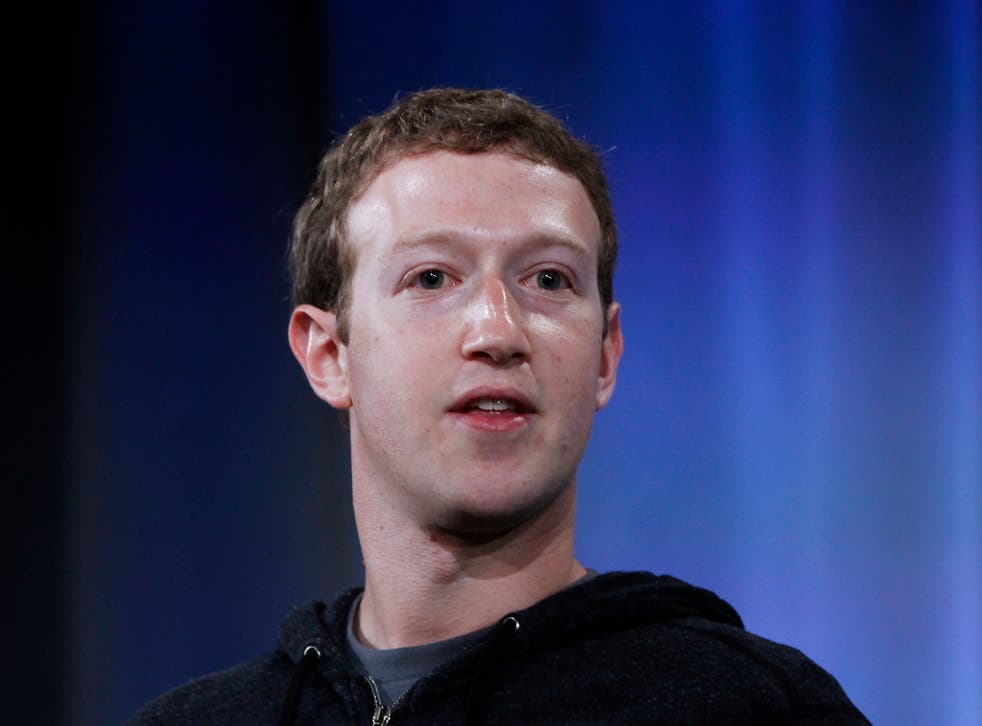 Facebook: Mark Zuckerberg's hunt for five billion new friends
Facebook founder's audacious bid to put the entire planet online
James Vincent
Thursday 22 August 2013 10:14 Comments
Facebook CEO Mark Zuckerberg has announced the launch of internet.org, a global initiative that aims to extend global internet access. The organisation includes partners such as Nokia and Qualcomm who aim to cut the cost of internet access to 1 per cent of its current level within 5 to 10 years.
In an official launch statement the organization notes that there are currently 2.7 billion people worldwide with internet access. This figure is growing by just under 9 per cent each year and internet.org wants to increase this rate, making the internet "available to the next 5 billion people."
"There are huge barriers in developing countries to connecting and joining the knowledge economy," said Zuckerberg. "Internet.org brings together a global partnership that will work to overcome these challenges, including making internet access available to those who cannot currently afford it."
The organisation has outlined three main challenges it will focus on to achieve its goal. These include reducing the cost of hardware such as smartphones necessary for accessing the web; improving networks to "more efficiently handle data"; and partnering with businesses to develop new models to "get people online".
Many similar initiatives to expand internet access and improve existing networks already exist, albeit without the philanthropic presentation. These include Google's Project Loon (a plan to offer internet access to remote areas using weather balloons) and Zuckerberg's own Facebook for Every Phone (an app for developing countries optimised to use minimal data).
Schemes such as these are certainly beneficial by offering new knowledge and opportunities through the web, but they are also expanding the customer-base for internet companies. Markets in developed countries are nearing saturation for Facebook and its ilk, and expanding overseas is an obvious next step.
This taint of self-interest has meant that such projects have attracted criticism from leading figures in the industry. Bill Gates recently criticised Google's Project Loon in an interview with Businessweek, saying "when a kid gets diarrhea, no, there's no website that relieves that."
With the launch of internet.org Zuckerberg has addressed some of these criticisms obliquely, noting that whilst Facebook's does make profits from advertising to users "it may not actually be profitable for us to serve the next few billion people for a very long time, if ever."
He maintains that "connecting the world" has always been Facebook's mission statement, and that there will be direct economic benefit to the countries through their involvement in "the global knowledge economy."
Citing research from McKinsey, Zuckerberg notes that "the internet now accounts for a larger per cent of GDP in many developed countries than agriculture and energy" and that "it has also accounted for 21% of GDP growth in developed countries in the past five years." Exactly how increased internet access effects developing countries is less well understood.
However, internet.org not only aims to connect individuals to sites owned by its partner companies, but to also offer access to basic internet services for no cost at all. Zuckerberg has defined these services as "non-data-intensive, which means primarily text-based services and very simple apps like weather." This would include free access to email and Wikipedia: two services that offer straightforward and direct benefits for developing countries.
Facebook's engineers also have a proven track record in this sort of development. The company launched the Open Compute Project in 2011 as a way of freely publishing cost-efficient designs for servers and data centres. "Anything that makes networks more effcient will ultimately increase the effciency of delivering data and bring down costs for people worldwide," says Zuckerberg of the project.
This maxim might ultimately hold true for the internet.org project as well. Although the scheme is certainly motivated at least in part by profit there will still be humanitarian benefits.
CONNECTING THE UNCONNECTED
Project Loon
Google's plan to use high-altitude weather balloons to offer internet access to remote areas. Each balloon floats approximately 20km (12 miles) up and offers coverage over an area approximately 1,256 km2 (485 square miles) across. A pilot scheme is currently underway in New Zealand.
BuyThisSatellite
In 2010 Kosta Grammatis organised a campaign to buy a defunct US comms satellite, the TerraStar-1, with the plan being to reposition over poor areas in the world and provide free internet access. He raised only $67,000 of the required $1.3bn, but has used the money to create the internet-advocacy group "A Human Right".
One Laptop Per Child
A non-profit organisation which launched in 2005, dedicated to creating affordable laptops for the developing world. Unfortunately the project slowly soured as the promised $100 laptop failed to materialise and was overtaken by cheaper tablets and netbooks.
Raspberry Pi
Although these credit card-sized computers weren't created with the developing world in mind, their low cost (£26) and easy hackability means they've broken down barriers to computing. Although the vast majority of Pis have been sold to the developed world they've been seen as far afield as Bhutan, where a lone Pi is powering free educational software from the Khan foundation.
Register for free to continue reading
Registration is a free and easy way to support our truly independent journalism
By registering, you will also enjoy limited access to Premium articles, exclusive newsletters, commenting, and virtual events with our leading journalists
Already have an account? sign in
Join our new commenting forum
Join thought-provoking conversations, follow other Independent readers and see their replies