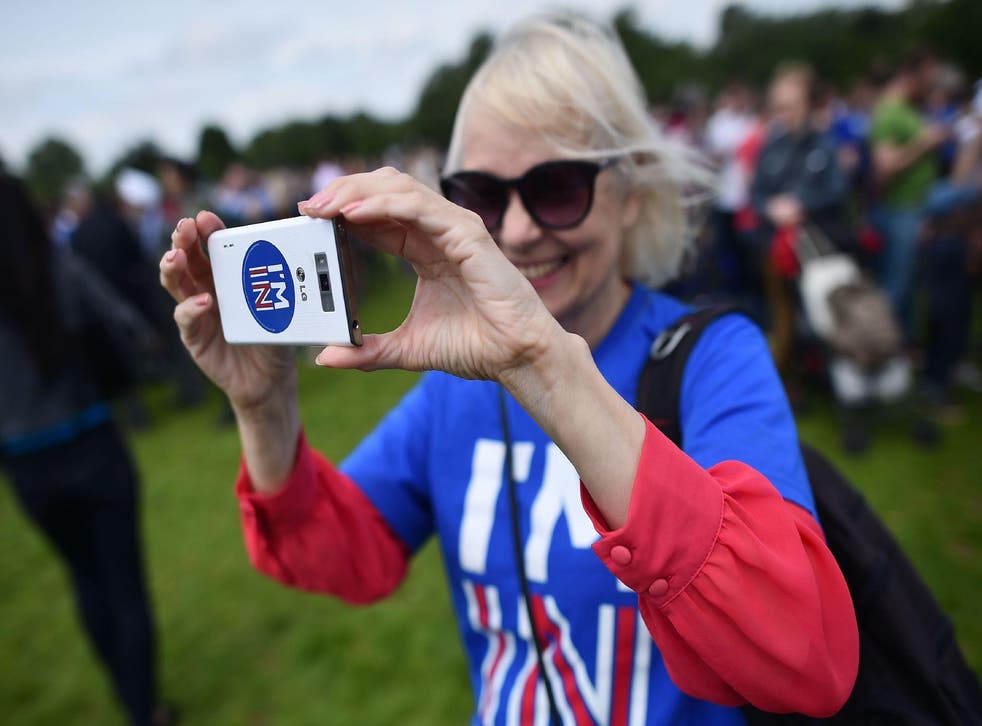 Facebook claims Russia spent less than $1 on interfering with the Brexit vote
Someone paid for ads, but they were seen by less than 200 people
Russia had very little interference in the Brexit referendum, according to Facebook.
Since the shock result was announced, there have been suggestions that Russian propaganda was involved in swaying it towards leave. Many have suggested that the country was involved in the same way it is accused of interfering with the US election to help Donald Trump.
But an internal investigation found three ads linked to a propaganda group. But they were seen by less than 200 people, and less than $1 was spent on the campaign, according to the investigation.
How to stop Facebook from revealing everything about you

Show all 9
Facebook and Twitter were asked by the Electoral Commission about information they had on attempts by Russian propaganda groups to interfere with the vote by paying for political adverts.
The social network said less than one dollar was spent on delivering adverts by accounts linked to the Russia-based Internet Research Agency (IRA), which were seen by no more than 200 people.
It follows an investigation in the US earlier this year which ruled hundreds of Russia-linked Facebook accounts had attempted to influence the US presidential election.
"We strongly support the Commission's efforts to regulate and enforce political campaign finance rules in the United Kingdom, and we take the Commission's request very seriously," Facebook said in a letter to the Commission.
"Further to your request, we have examined whether any of the identified Internet Research Agency pages or account profiles funded advertisements to audiences in the United Kingdom during the regulated period for the EU referendum.
"We have determined that these accounts associated with the IRA spent a small amount of money (97 cents, or 73p) on advertisements that delivered to UK audiences during that time.
"This amount resulted in three advertisements (each of which were also targeted to US audiences and concerned immigration, not the EU referendum) delivering approximately 200 impressions to UK viewers over four days in May 2016."
A report in January by the US national director of intelligence ruled that Russia had meddled in the 2016 US election, and Facebookfound approximately 470 accounts linked to the agency had spent around 100,000 dollars (£75,000) on more than 3,000 adverts.
These adverts were run between June 2015 and May 2017.
Prime Minister Theresa May has previously accused Russia of spreading fake news and misinformation online as part of a campaign to "sow discord in the West".
Additional reporting by agencies
Join our new commenting forum
Join thought-provoking conversations, follow other Independent readers and see their replies