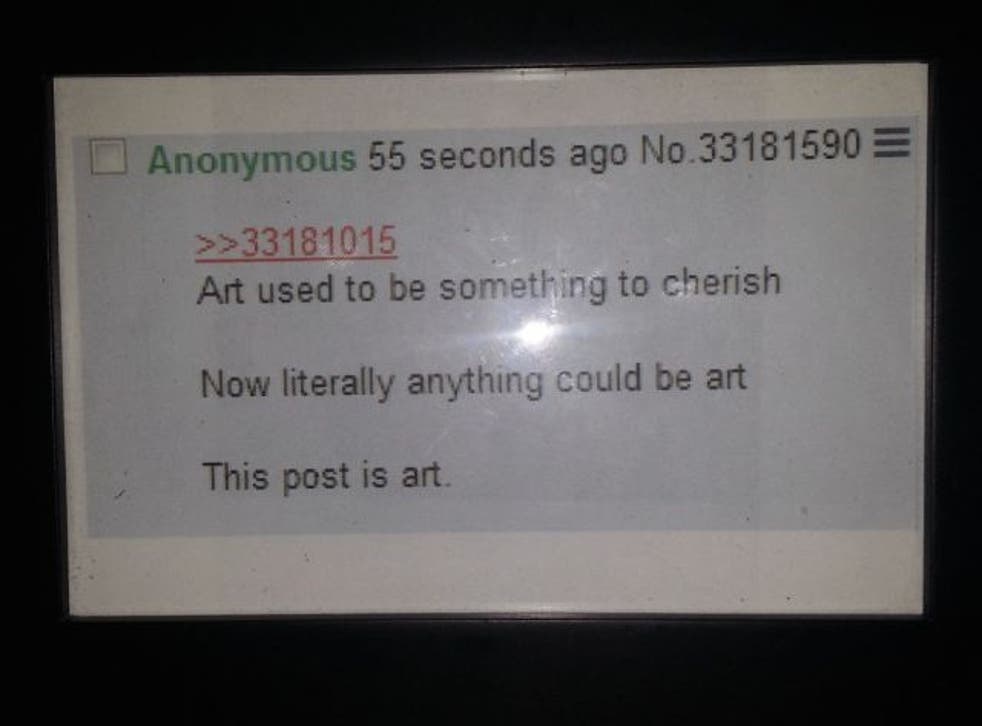 Framed 4chan post 'sells' for $90,000 on eBay, screenshot of auction now up for bidding
Hot on the heels of the Kickstarter potato salad campaign and other wastes of money, a framed print out of an Anonymous post about the nature of modern art has been sold for $90,900 on eBay, spawning a string of meta-auctions.
"Art used to be something to cherish / Now literally anything could be art / This post is art," the post read, which was named 'Artwork by Anonymous' and put up for auction at a starting price of $500 on 31 July.
36 hours later, the item was sold for $90,900.
While it does have a 21st century take on Magritte's The Treachery of Images vibe about it, the sale price is probably down to fake bidders rather than wealthy collectors however, with anyone being able to set up an eBay account, make bids and then simply not honour them.
This hasn't stopped new auctions popping up in relation to it however, including a framed screenshot of the original auction starting a $2.75.
Join our new commenting forum
Join thought-provoking conversations, follow other Independent readers and see their replies