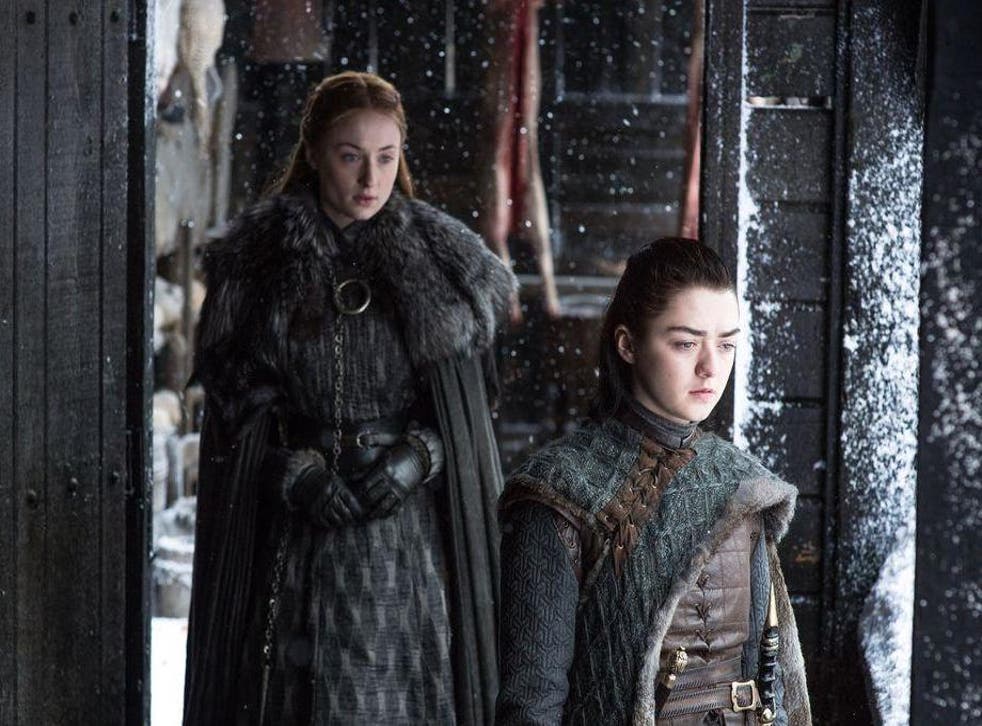 Game of Thrones torrents most popular way for cyber criminals to attack pirates warn experts ahead of season 8
Downloads of shows can bring a variety of different threats
Torrents of Game of Thrones are being used by cyber criminals to attack people's computers, experts have warned.
The huge popularity of the show has spread to illegal download sites, where users are able to get hold of the show even if they don't have the requisite subscriptions. But that same interest has led to people taking advantage by disguising malware inside of what look like torrents, tricking people into downloading them.
As Game of Thrones returns to screens, users are likely to head back to those same sites in an attempt to download new episodes, but could find themselves being stung by that same malware.
Even last year, when no new episodes were actually released, Game of Thrones accounted for a full 17 per cent of all of the infected pirated content in 2018, according to research from cyber security company Kaspersky. It was still the most popular show in the world for cyber criminals to use for bait – alongside The Walking Dead and Arrow – despite not being on the TV.
Kaspersky's research suggests that the coming premiere could be the most dangerous time to be downloading the torrents. "The first and the last episodes of each Game of Thrones season we analysed turned out the most dangerous, accounting for the greatest number of malicious files in Kaspersky Lab's collection and affecting the most users," it found.
Game of Thrones' 22 most shocking moments

Show all 23
The very first episode of the show, named "Winter is Coming", was the most popular of all for cyber criminals.
Despite the popularity of trying to hide things in Game of Thrones, it was not actually the most efficient attack. American Horror Story worked better, with each malicious file hidden reaching an average of three users.
The most popular kind of attack was a trojan, a piece of software that is installed on a computer and then allows the person controlling it to take control of that device. That can then be used for a variety of cyber criminal activity, in ways that might not even be noticed by the computer's owner.
But the actual prevalence of TV show-related malware has been in decline. In 2018, the total number of users who encountered it was 126,340, a third less than it was the year before.
The number of attempts also dropped by 22 per cent, to 451,636.
Kaspersky said that drop was in line with a reduction in the number of security threats across the internet. But it might also be linked to a drop in the number of people using torrents, as interest in the technology declines.
Join our new commenting forum
Join thought-provoking conversations, follow other Independent readers and see their replies