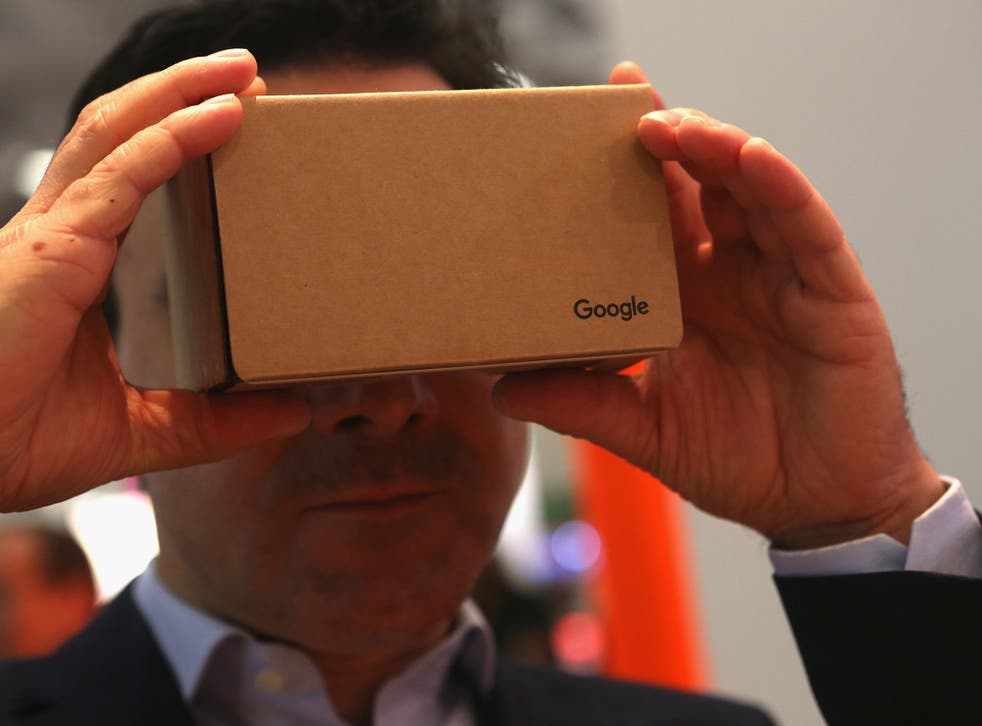 Google rumoured to unveil standalone 'Android VR' headset at I/O conference
The 'Android VR' will be Google's first fully-fledged VR headset
Doug Bolton
Thursday 12 May 2016 12:04 Comments
Google is reportedly planning to unveil its own Android-powered virtual reality (VR) headset at the upcoming I/O developer conference.
The rumours come from Silicon Valley investor Peter Rojas, who claims the so-called 'Android VR' headset will be a mid-range standalone device.
Writing on Twitter, Rojas said: "Android VR will definitely be announced next week, and from what I've heard will be less powerful than the Vive or the Rift."
Google is major player in the world of VR, and brought the technology to the masses with Google Cardboard, an inexpensive VR headet which uses an ordinary smartphone as its display.
Cardboard was launched in June 2014, and the VR explosion followed. There's now a huge range of VR devices available to consumers, from the cutting-edge HTC Vive and Oculus Rift headsets, to less sophistiacted smartphone-based displays like the Samsung Gear VR.
As the marketplace has expanded, Google has kept its Carboard experiment trundling along, fostering the development of new content and providing a simple platform for creators.
There were rumours in January this year that the company's VR division was being expanded, but its plans have been largely kept under wraps. Now, it seems like they're going to be revealed.
According to Rojas, the headset will be a "standalone" device, meaning it won't rely on a PC or smartphone to work.
The so-called Android VR is firmly a rumour for now, so there's no details on price and specs just yet. The Samsung Gear VR costs around £80, however, and if the Google headset has its own internal electronics, you can expect it to cost considerably more.
The Independent will be covering the I/O conference from 18 to 20 May, so stay tuned for more updates.
Register for free to continue reading
Registration is a free and easy way to support our truly independent journalism
By registering, you will also enjoy limited access to Premium articles, exclusive newsletters, commenting, and virtual events with our leading journalists
Already have an account? sign in
Join our new commenting forum
Join thought-provoking conversations, follow other Independent readers and see their replies