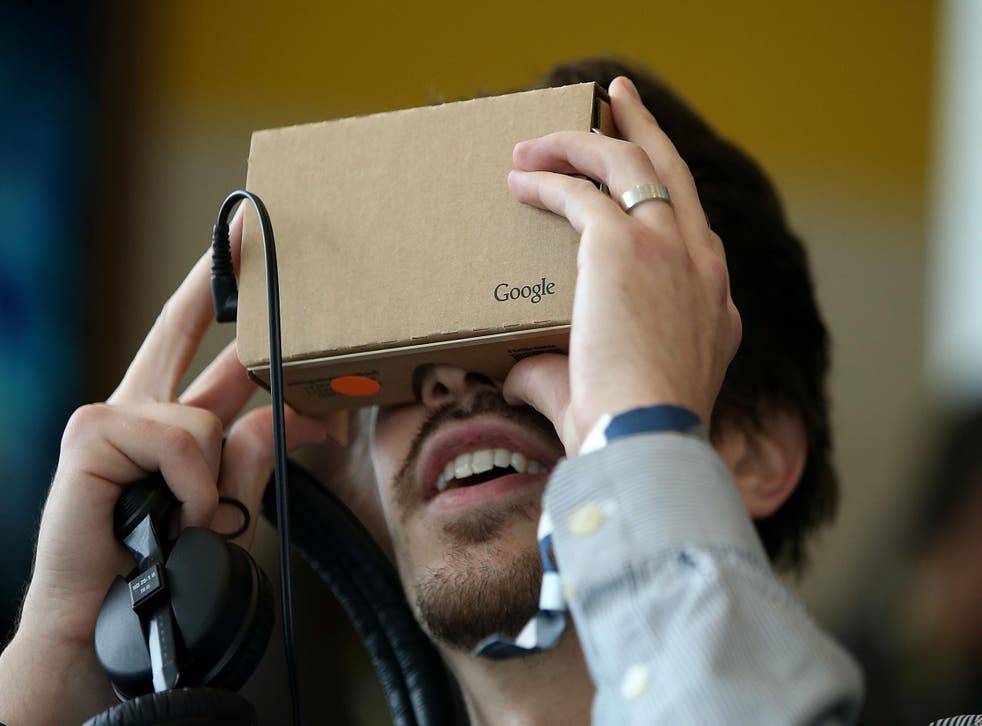 Google beefs up its virtual reality division to take on HTC and Oculus at their own game
Two years after the launch of Cardboard, Google is making further steps into the world of VR
As leading tech companies like HTC, Samsung and Facebook make their first steps into the world of virtual reality, Google is seriously beefing up its VR department - taking its Google Cardboard experiment to a much more serious level.
As reported by Re/code, Google vice president for product management Clay Bavor is set to be put in charge of a newly-formed VR division.
Bavor used to oversee Google products like Docs, Drive and Gmail, as well as being in charge of the small team who worked on Google Cardboard, the cheap and simple virtual reality headset that allowed consumers to get a taste of VR using their phones.
Now, Bavor has left Google's apps behind and is set to focus solely on the company's VR projects. Senior VP Diane Greene will reportedly take over Bavor's old patch.
Google Cardboard was launched in 2014, and was intended to give a basic VR experience to people who may not have had access to pricey prototype headsets like the Oculus Rift.
Since then, VR has come on leaps and bounds, with the first consumer version of the Rift now available to preorder and the HTC Vive coming out in a few weeks.
These are both very high-end and expensive headsets, but VR fans without powerful gaming PCs can now also buy Samsung's Gear VR and the Zeiss VR One, which still offer sophisticated experiences at lower prices.
As the VR world has shifted around it, Google Cardboard has basically stayed the same, although a smart partnership with the New York Times recently put the headsets into the hands of 1.2 million people, many of whom had never experienced VR before.
Now, with the new appointment, it seems like Google is about to start catching up.
Join our new commenting forum
Join thought-provoking conversations, follow other Independent readers and see their replies