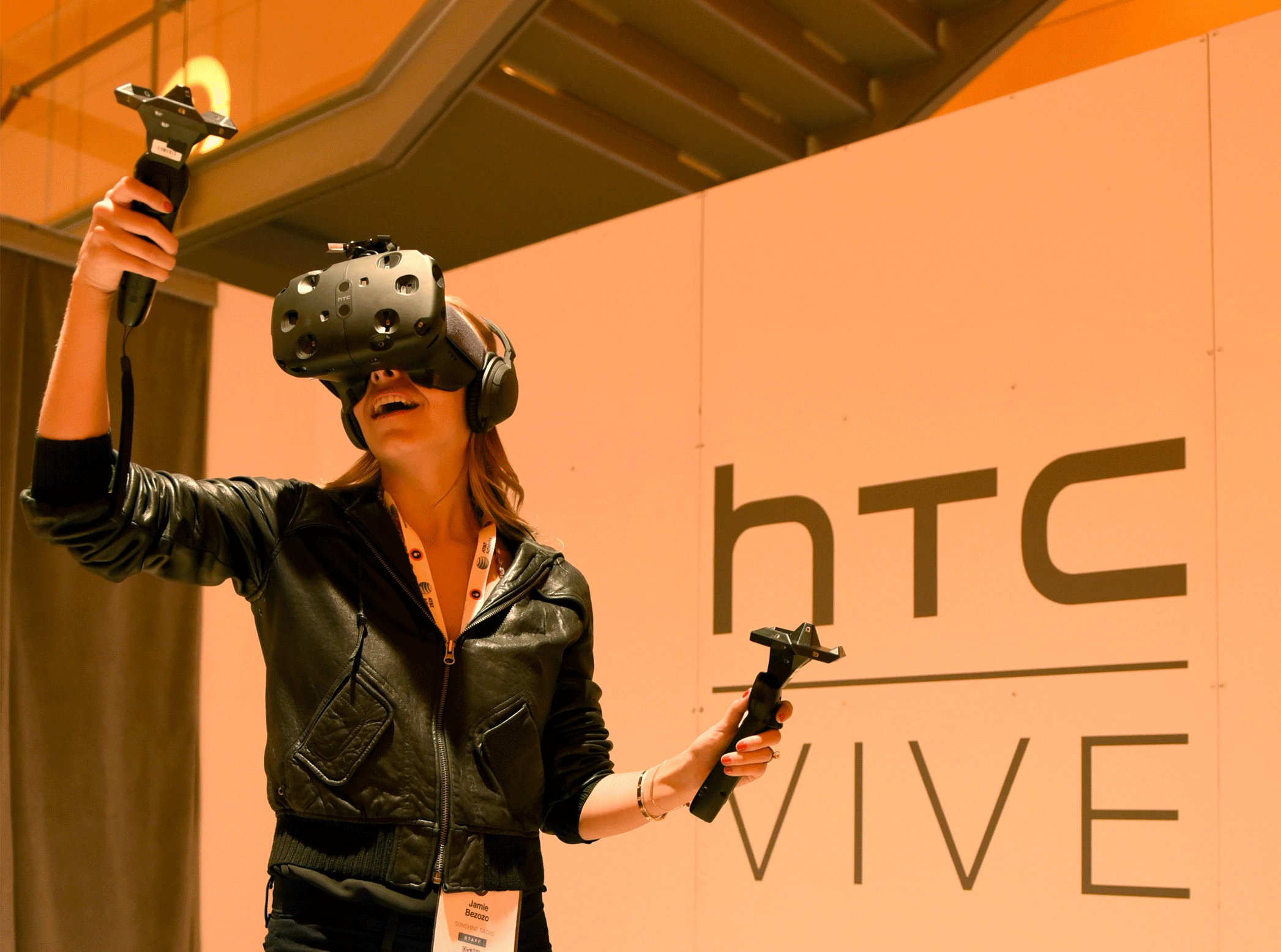 The HTC Vive VR headset has been delayed until April 2016
After waiting excitedly for a limited roll-out in 2015, VR fans will have a wait a few more months to get their hands on HTC's impressive headset
After months of anticipation from virtual reality fans, the HTC Vive VR headset has been delayed until April 2016, despite the company previously promising that a commercial version would be made available by the end of this year.
In an effort to clear up the "speculation and misinformation" around the device's release date, HTC said they were "excited" to deliver the statement that announced the three-month delay.
It's not all bad news, though - a second generation developer version of the Vive will be brought out early next year, hopefully allowing more innovations to be made by creators that consumers will be able to enjoy when the final version comes out.
The company said: "We will be starting the new year by making an additional 7,000 units available to developers, followed by commercial availability in April 2016."
"We are incredibly excited about the future and look forward to sharing more information as we move forward towards launch."
The company previously indicated that a small-roll out of the Vive would be happen by the end of 2015, and a series of small announcements that were overly hyped led some to believe that a full launch would be imminent.
However, it looks like would-be buyers will have to wait a little longer.
It's not quite clear what the reasons for the delay are - in the statement, HTC said they were continuing to work with companies to create gaming, entertainment and commercial content for the device, so it could be that they're not quite yet happy with the range of applications currently available.
A December launch would have meant HTC could have beat Oculus to the punch, the company's main competitor in the high-end VR headset market.
Currently, the Oculus Rift is currently slated for release in the first quarter of 2016, so it could be that the two headsets will be released at a similar time.
In the meantime, HTC is continuing to bring its device to major tech conferences for announcements, as well as expanding demo tours that will give consumers a chance to try it out.
The next few Vive-related events will be a developer conference in Beijing on 18 December, the launch of the second developer kit at CES in Las Vegas in early January, and various demos at the Sundance Film Festival, SXSW, the Game Developers Conference in March, and the Mobile World Congress in February.
VR fans who were looking forward to pre-ordering the device this year will be disappointed, but it's not too long to wait for what is arguably already the best VR headset out there.
There's still no word on the Vive's price, what computer specs users will need to run it, or a concrete release date - so keep your eyes peeled for updates in the coming months.
Join our new commenting forum
Join thought-provoking conversations, follow other Independent readers and see their replies