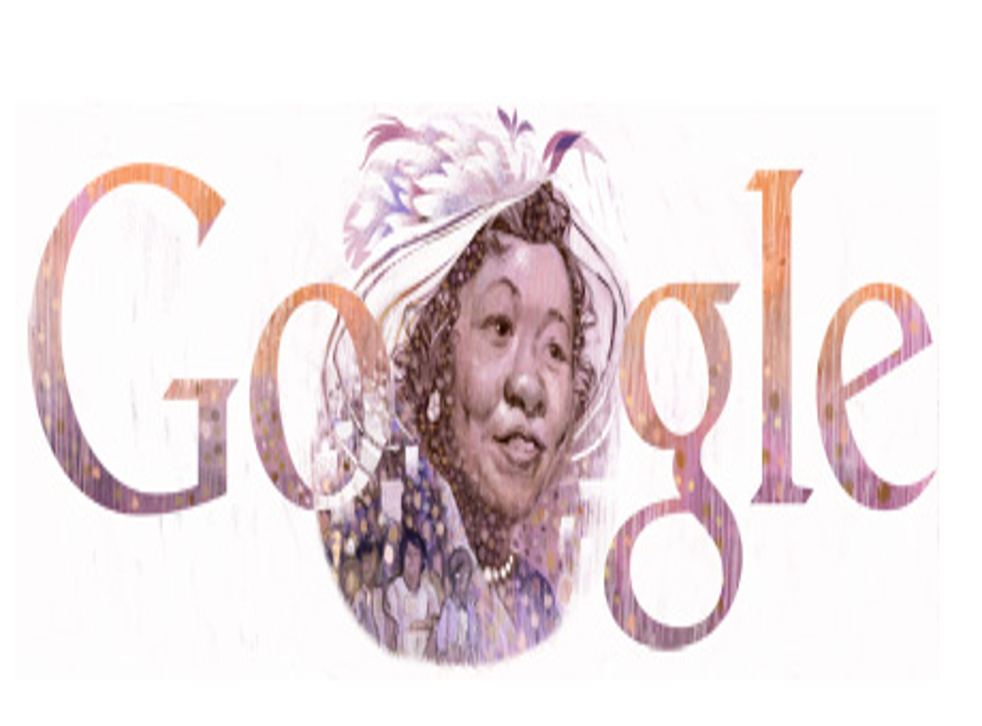 Google Doodle US marks Dorothy Irene Height's birthday
Height was instrumental in organising the March on Washington with Martin Luther King Jr. in 1963
Google has celebrated the 102nd birthday of unsung civil rights campaigner Dorothy Irene Height with a Doodle of the woman on the search engine's US homepage.
Called the 'Godmother of the civil-rights movement and a hero to so many Americans' by President Obama when she died in 2010, Height has been credited with bringing together the African-American civil rights and feminist movements.
Monday's Doodle saw the Google logo washed in pastel and orange colours, with Height's portrait taking the place of the word's second 'o'. Underneath her is a depiction of swathes of marching protesters holding placards.
Born in 1912 in Richmond, Virginia, she moved to Rankin, Pennsylvania where she attended an integrated school and became a gifted orator and committed anti-lynching campaigner.
She earned a place at Barnard College in New York, but the institution withdrew her offer when it met its quota for African-American students.
Instead, she studied at New York University, where she earned a BA in education and an MA in psychology.
Following her graduation, she worked at the Harlem YWCA Centre for Racial Justice in New York, where she met Mary McLedo Bethune, the founder of the National Council for Negro women. After she began volunteering for the organization, Height went on to become its president in 1957.
Her achievements include lobbying first lady Eleanor Roosevelt on civil rights as a YWCA worker during protests in New York's Harlem, helping to convince President Eisenhower to desegregated schools, and helping to organise the 1963 March on Washington.
Though she was instrumental in the historic day, she stood by Martin Luther King Jr. rather than sharing his platform. It is believed this injustice is what led her to join the women's rights movement.
In 1994, President Bill Clinton awarded her the Presidential Medal of Freedom. And in 2004, President George W. Bush presented her with a Congressional Gold Medal.
She died in Washington D.C. on 20 April 2010.
Join our new commenting forum
Join thought-provoking conversations, follow other Independent readers and see their replies