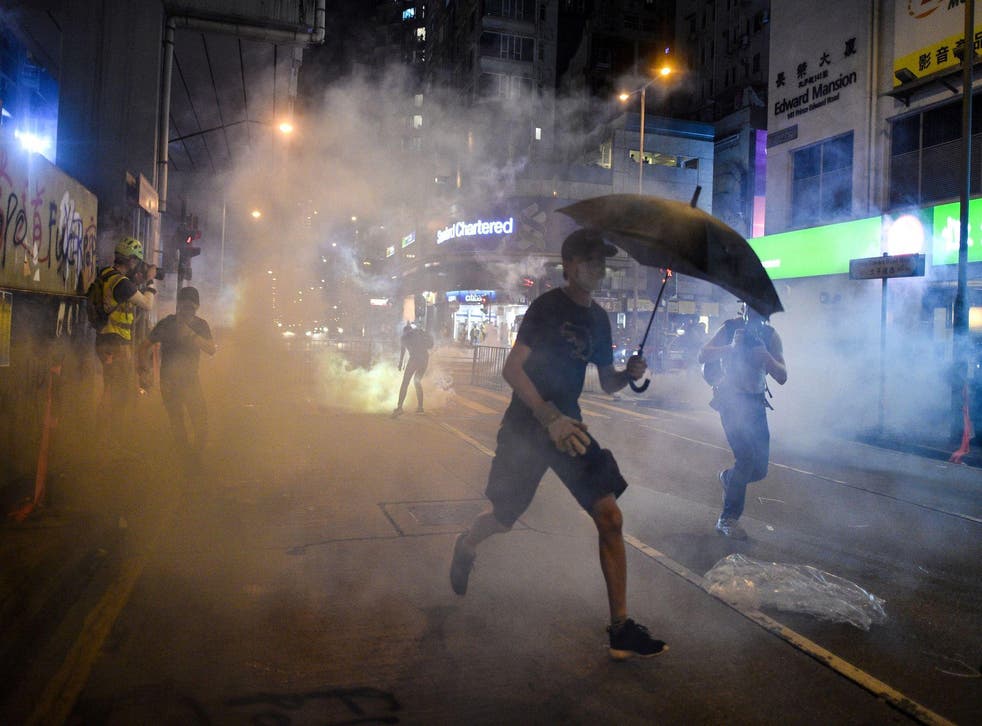 Google pulls Hong Kong protest game from app store
Tech firm claims Revolution Of Our Times violates 'long-standing policy prohibiting developers from capitalising on sensitive events'
Google has removed a Hong Kong protest role-playing game from its app store, claiming that it violated its policies.
The technology giant denied that the Revolution Of Our Times app was taken down due to a request from the Chinese government, but instead because it broke a rule relating to cashing in on conflicts.
A spokesperson said Google has a "long-standing policy prohibiting developers from capitalising on sensitive events, such as attempting to make money from serious ongoing conflicts or tragedies through a game".
Google's blacklisting of the game came amid Apple's decision to remove an app used by Hong Kong protesters to avoid locations with a heavy police presence.
Apple CEO Tim Cook justified the deletion of HKmap.live from the App Store by claiming he had "credible information" that the app was being used to endanger law enforcement and residents in Hong Kong.
However critics like Human Rights Watch researcher Yaqiu Wang claimed Apple had "caved to political pressure from the Chinese government".
Hong Kong protesters out in force after months of turmoil: In pictures

Show all 32
The live mapping app remains available on the Google Play store, despite the removal of the game. An archived version of the Revolution Of Our Times app can still be reached.
"Hong Kong was once a prosperous city protected by rule of law, but Carrie Lam has single-handedly destroyed everything by trying to pass a very controversial extradition bill while ignoring the wishes of more than two million Hong Kong people," the game's description states.
"She has tried to subdue the protests by deploying tear gas and allowing police brutality, but the people of Hong Kong have shown the world their unyielding determination by swinging their fists against bullets."
Before it was removed from the Google Play store, Revolution Of Our Times was downloaded more than 1,000 times and received a five-star rating from more than 250 reviews.
Other tech firms accused of siding with China against pro-democracy protests in Hong Kong include video game developer Blizzard.
The firm is facing a backlash after banning a player from an eSports tournament for expressing support for the protestors.
Join our new commenting forum
Join thought-provoking conversations, follow other Independent readers and see their replies