GTA 5: Online - will microtransactions power Rockstar's multiplayer game world?

Show all 2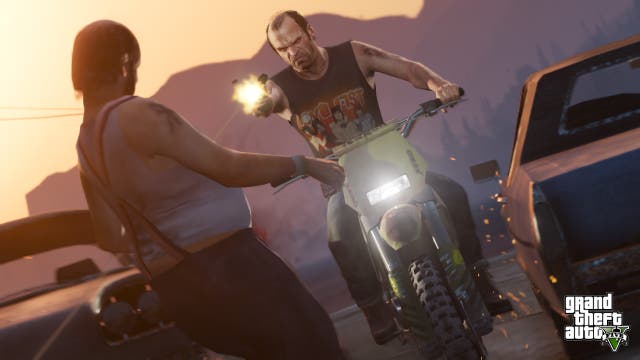 GTA 5: Online - will microtransactions power Rockstar's multiplayer game world?
Discovery of "cash cards" in GTA .xml files suggests that online gamers will be able to use real cash to solve in-game money problems
In terms of making money Grand Theft Auto 5 has hardly been much of a slouch – the latest title in the GTA series has broken records, taking in more than $1 billion in three days. However, it seems that Rockstar might have more long term plans for revenue, with sleuths from Reddit uncovering hidden files suggesting that microtransactions will be introduced in the online portion of the game.
Images of 'Cash Cards' appear on game discs with values ranging from $100,000 to $1,250,000. These are accompanied by text informing gamers that "Cash is king in this town".
"Solve your money problems and help get what you want across Los Santos and Blaine County with the purchase of cash packs for Grand Theft Auto Online," reads the description. "All purchased cash is automatically deposited into your character's bank account. Spend wisely, cash therapy is fleeting."
Rockstar has yet to comment on the discovery but the inclusion of microtransactions in GTA: Online would be controversial. Gamers resent the idea that they have to keep paying money into a game after having bought it or that success in online play depends on upon buying powerful weaponry or equipment. For this reason microtransaction architecture is sometimes mockingly referred to as 'pay2win'.
Developers can choose to restrict the advantages that can be purchased to purely aesthetic choices, but might chose to more aggressively pursue microtransactions in order to recoup the costs of running a game over a period of years, an issue that might be especially pertinent to Grand Theft Auto 5.
The online portion of the game will launch for free on 1 October and will create a "dynamic and persistent online world" for up to 16 players (recent leaks suggesting that 32 might be the upper limit have been denied). Rockstar has promised that they will be adding more content to the online game over time and support for such a world might have to be powered by microtransactions.
Players can indulge in a number of game-modes including Races, Deathmatch and Cops and Crooks; and can even create in-game crews, assigning ranks and responsibilities to individual members. It's also thought that gamers will be able to purchase weapons, shares and property - as in the single-player mode - though Rockstar have yet to confirm this.
Join our new commenting forum
Join thought-provoking conversations, follow other Independent readers and see their replies