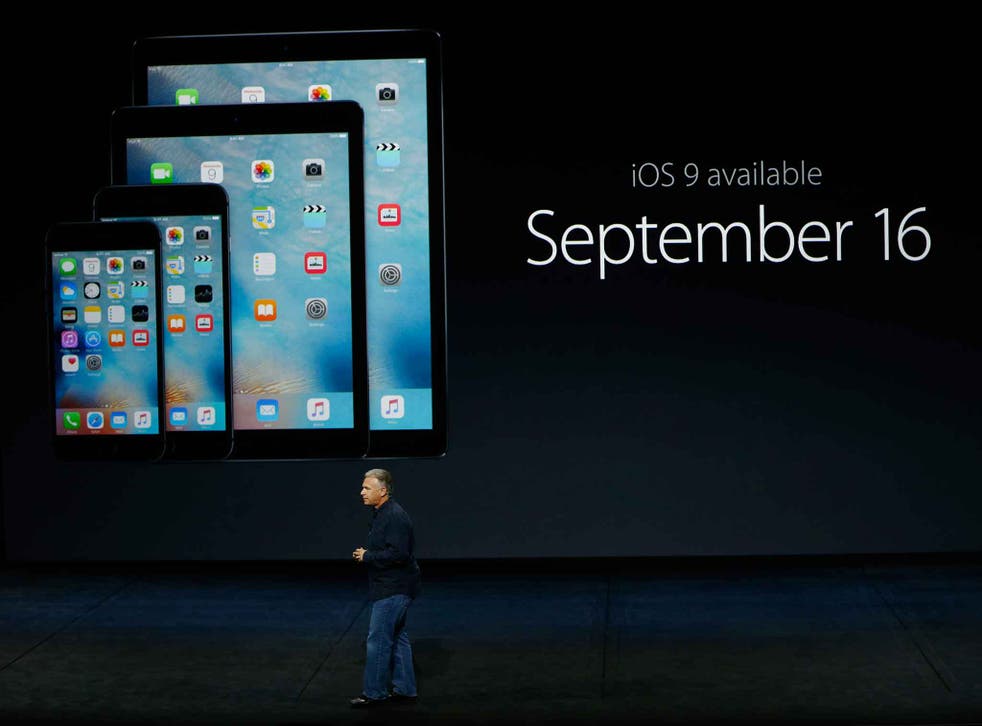 iOS 9 has been downloaded faster than any update before, Apple says, as iPhone 6s release date nears
More than 50 per cent of devices are now on the new update, according to the company
Andrew Griffin
Tuesday 22 September 2015 10:07 Comments
Most Apple devices are now running iOS 9, according to the company, and the update is the fastest ever to be downloaded.
Apple released the update just under a week ago. Apple has now said that more than 50 per cent of devices have installed the new update — meaning that it is already on an estimated 500 million iPhones and iPads.
Philip Schiller, Apple's marketing head, said that iOS 9 was "off to an amazing start" and was "on pace to be downloaded by more users than any other software release in Apple's history".
Some have reported issues with downloading the new update, but they have been minimal. The download was initially broken for some, as many people attempted to download it at once in the hours after it was released.
Apple touts its upgrade speed because it is so much quicker than Android, meaning that developers only need to focus their work on a small number of versions of the operating system. Google says that almost 32 per cent of people are still using Jelly Bean, for instance — an update that is now two major revisions behind.
iOS 9 brings improvements including a more proactive virtual assistant and small tweaks intended to make the iPhone and iPad quicker to use.
The news comes just days before the iPhone 6s and 6s Plus is released, on September 25. Apple has already said that phone will also break records, selling more than last year's iPhone 6 and 6 Plus.
Register for free to continue reading
Registration is a free and easy way to support our truly independent journalism
By registering, you will also enjoy limited access to Premium articles, exclusive newsletters, commenting, and virtual events with our leading journalists
Already have an account? sign in
Join our new commenting forum
Join thought-provoking conversations, follow other Independent readers and see their replies