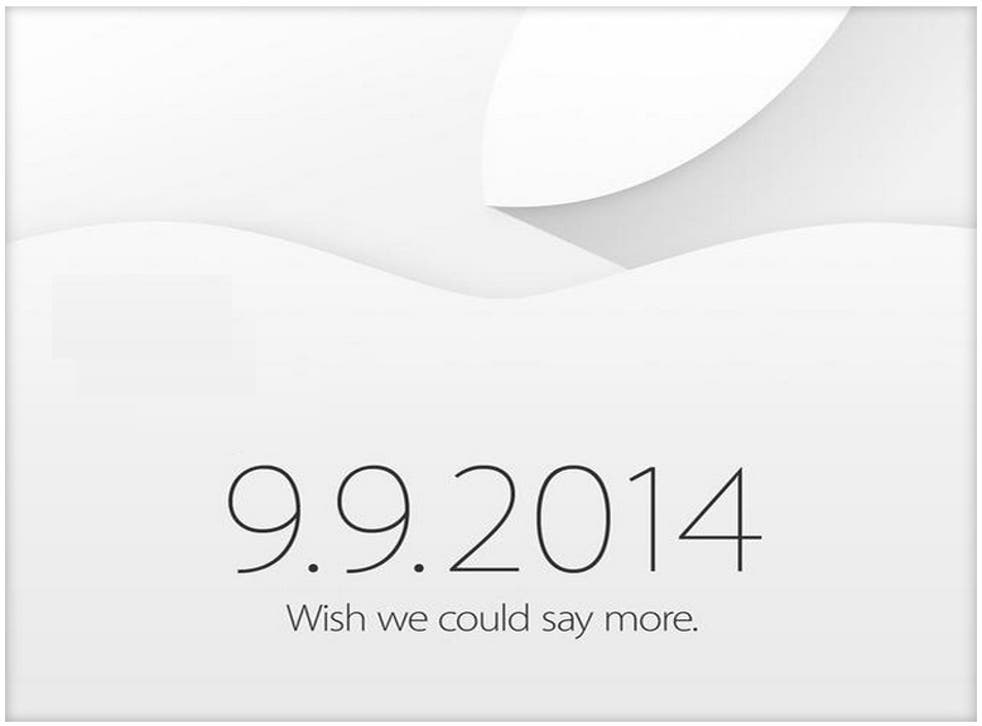 iPhone 6 release date: What can we glean from Apple's cryptic invite?
Two new iPhones and possibly an iWatch are expected on 9 September
What is almost certainly the iPhone 6 launch was confirmed yesterday as invites went out to press teasing an announcement on 9 September 2014.
The email invite was pretty blank, offering only the date and the words 'Wish we could say more', but this won't stop the internet from trying to unearth hidden messages about what will be launched.
- Is the embellishment at the top in fact a sine wave representing an emphasis on health (something expected to be a major part of the rumoured iWatch)?
- Is it a finger tapping a button, referencing the fingerprint scanner and a sense of identity?
- Is it a bird, a heavy-handed metaphor for swooping over the competition or else a signal that the iPhone 6 will double as a drone that can aerial photograph terrain with effects filters called things like Heritage Blaze, Baroque Swag and Knowing Owl?
- Has the '9.9' been chosen because it is two sixes upside down, a nod to the expected two different-sized iPhones?
- 'Say more'. Siri, is that you?
- WISH SOUNDS A BIT LIKE WATCH
- Does the white background mean the iPhone 6 will die in season 5?
iPhone 6: The 'leaked' photos

Show all 11
The invite might be pretty opaque, but there are tons of rumours for specs out there, the ones recurring most often being the introduction of a sapphire display, a 13 megapixel camera and 4.7-inch and 5.5-inch sized devices.
It is on the software side of things where the biggest improvements will come though, with Apple promising that iOS 8 will provide the most 'natural experience' yet and finally make using iCloud second nature.
Join our new commenting forum
Join thought-provoking conversations, follow other Independent readers and see their replies