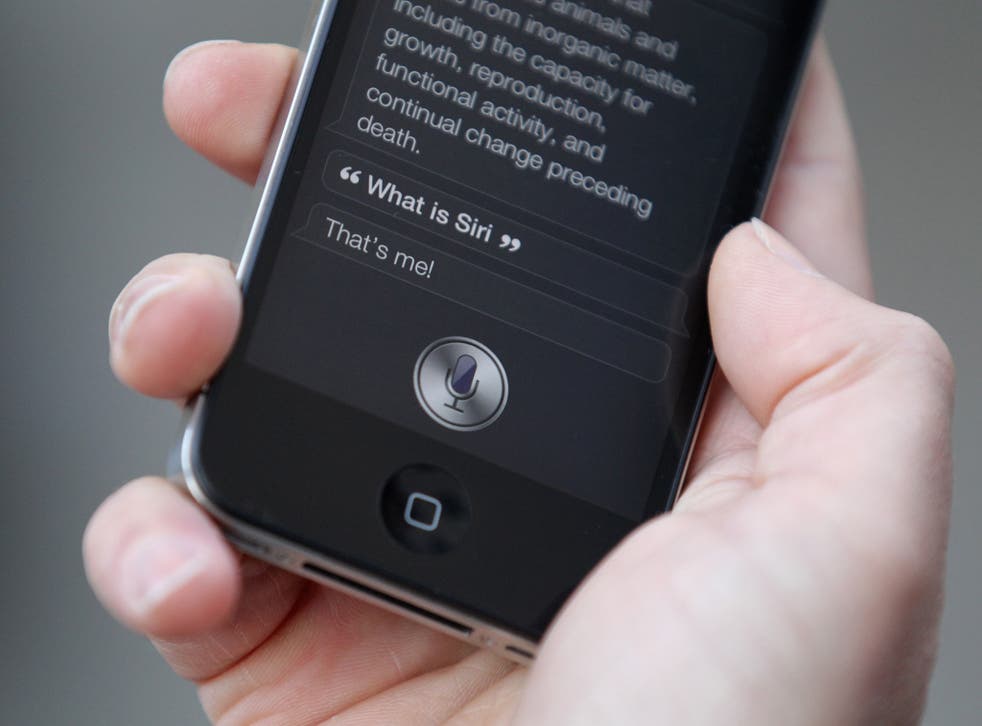 iPhone 6s to have always-on 'Hey Siri', letting users call up digital assistant with just their voice
The cheeky little personal assistant is expected to play a leading role at Apple's iPhone event
Apple's next iPhone will be always listening to the people around it, ready for its digital assistant to help out if it is called.
Saying "Hey Siri" to the phone at any time will wake it up and get it ready to respond to requests, according to new rumours ahead of the iPhone 6s launch this evening. That event is thought to have cast Siri in a leading role — as well as the changes to the iPhone's "Hey Siri" feature, the company is expected to show off its new search capabilities as well as giving it a central role in its new Apple TV.
The company teased the central role of Siri in its invitations for the event, which came with the tagline "Hey Siri, give us a hint".
Apple already lets people call up the digital assistant by saying "Hey Siri" when the phone is plugged in. But it will now be available any time — in line with Google's equivalent, Now, which can be called up by just saying "OK, Google".
The evolution of the iPhone

Show all 11
The new feature will only be available on the new phones, according to 9to5mac, which first reported on it. It isn't clear whether it will come with new hardware to enable it, or whether Apple will just hold it back from earlier phones as a way of selling the iPhone 6s — which will otherwise be mostly internal upgrades, rather than bringing new headline features.
Apple's Siri, which was introduced with the iPhone 4s, seems to be a central part of Apple's plans to expand into helping the iPhone be more able to predict what its users want before they even know. The company is reported to be having a huge hiring push of artificial intelligence experts to help with that effort.
iOS 9, the operating system that will be released with the iPhone 6s, features new search tools that watch users' behaviour to suggest apps or locations that might be of interest.
Siri has also been dropping hints about what else might be revealed at the event this evening — though they've been mostly useless.
Join our new commenting forum
Join thought-provoking conversations, follow other Independent readers and see their replies