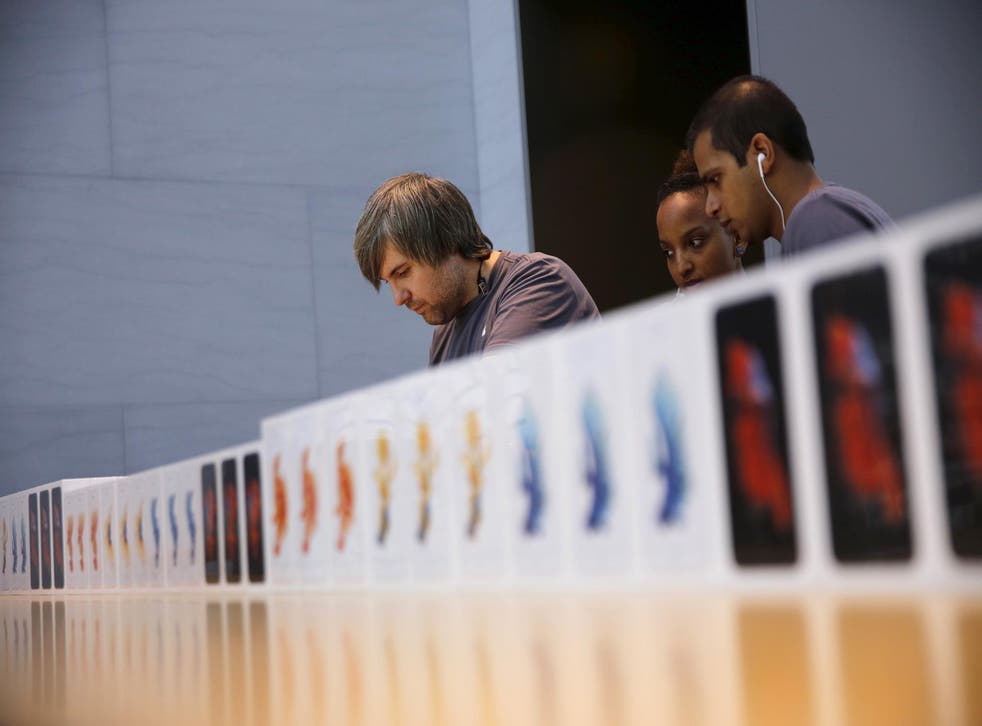 iPhone 7: Apple's next iPhone could be waterproof, leaks suggest, but it might not tell anyone
The company has been gradually, secretly making its phones less likely to break
Andrew Griffin
Monday 15 August 2016 10:40 Comments
The next iPhone might be able to swim, according to leaks – but it might be kept secret.
The company is working on making its newest iPhone waterproof, according to numerous leaks. The latest suggestion is a patent granted this week for a technique that lets Apple's mobile devices take pictures properly underwater – apparently suggesting that it is working on letting those devices go underwater safely in the first place.
It is just the latest rumour in a run of leaks about the new iPhone that seems to suggest Apple is working towards a waterproof phone. Some have suggested, for instance, that Apple will be getting rid of its headphone jack in part so that it can seal up the phone, and it is also getting rid of the traditional home button as another way of stopping the water getting in.
The evolution of the iPhone

Show all 11
The company has been gradually working to make its handsets more resilient. That hasn't just included waterproofing but also making them more able to stand shattering – the newer phone's use different glass that makes them far less likely to break when they fall out of a pocket or down the toilet.
Doing so helps make people more happy with their phones. It also presumably allows Apple to keep repair costs down, since many of the people who break their phone through contact with water end up taking it to the Apple Store.
But it isn't clear that if Apple does make the new phone waterproof, it'll actually market it that way.
The iPhone 6s, for instance, appears to be able to stand being thrown in water – videos on the internet show it being put into bowls of liquid and surviving. But the company hasn't talked about waterproofing at all, and actually dropping it into any liquid is still not recommended.
Student asked iPhone where to hide a body before murdering flatmate
Some have even suggested that the Apple Watch – which is marketed as splashproof – can actually handle going underwater.
Register for free to continue reading
Registration is a free and easy way to support our truly independent journalism
By registering, you will also enjoy limited access to Premium articles, exclusive newsletters, commenting, and virtual events with our leading journalists
Already have an account? sign in
Join our new commenting forum
Join thought-provoking conversations, follow other Independent readers and see their replies