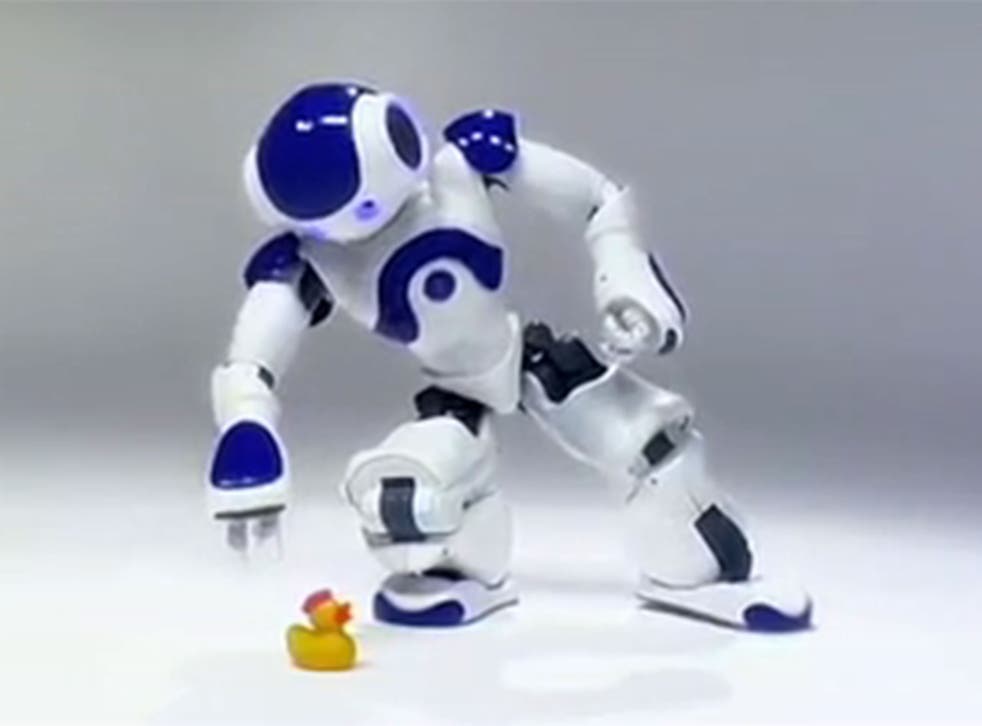 Japan's biggest bank to introduce multilingual robot workers in its Tokyo branches
The robot named Nao will be able to greet customers in 16 different languages and advise them on the bank's products
First it was robots making ice cream, then you had robots selling coffee machines, now developers in Japan have created a robot that can advise customers on their finances.
Japan's largest bank, Mitsubishi UFJ Financial Group, has unveiled an all-talking and all-walking robot employee that is set to be introduced into their Tokyo branches this year.
The first version of the robot named Nao, was created in 2006 after being developed by French robotics company Aldebaran Robotics.
Nao is also able to speak and understand 16 different languages and read customer's emotions through new facial expression recognition software.
It was unveiled at a special launch in Japan's capital last week, in which Nao conducted a faultless conversation with an English-speaking customer in front of the press.
Nao is the latest in a long list of robots to be unveiled by Japanese companies in the past year.
In October, Nestle Japan announced plans to roll out 1,000 robots to help sell their coffee machines in department stores across the country.
This was followed by the news in January that theme park operator Huis Ten Bosch were drawing up plans to create a hotel that was staffed entirely by robots.
The move towards more investment into artificial intelligence in Japan was prompted by President Shinzo Abe's who called for "robotics revolution" in the country.
In a plan to stimulate growth amid a shrinking workforce, Abe has called on companies to pump money into robotic development.
This was shown last year when the Japanese premier set up a Robot Revolution Realization Council last year.
Join our new commenting forum
Join thought-provoking conversations, follow other Independent readers and see their replies