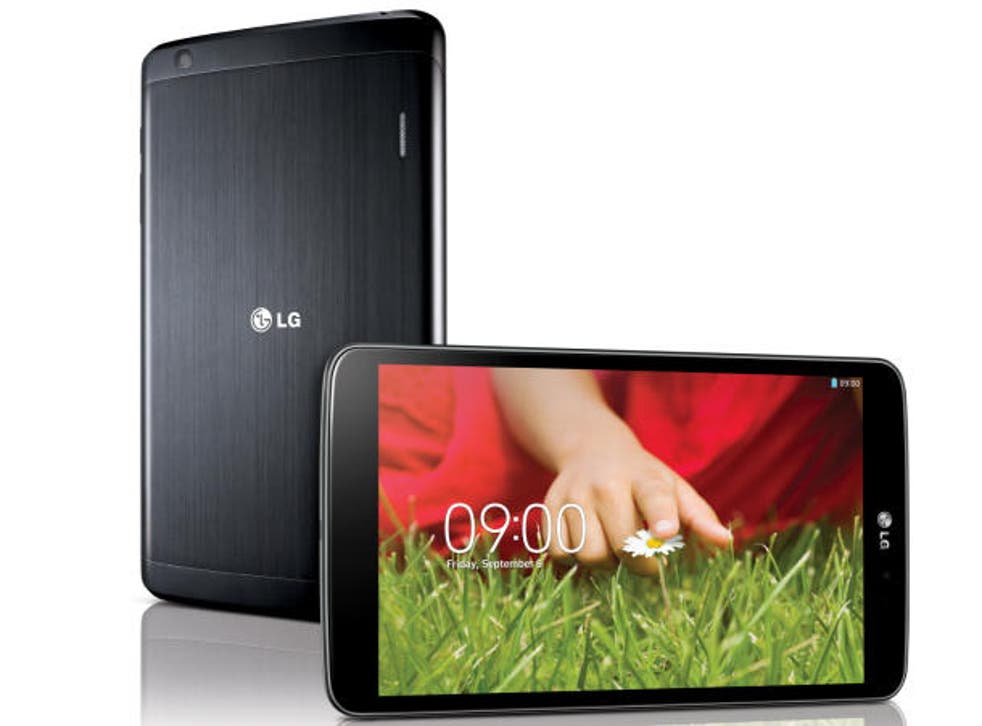 LG's G Pad set to compete with the Nexus 7 and iPad mini
8.3-inch screen offers a 1920 x 1200 resolution, but it's the ability to sync with your Android smartphone that might be the real temptation.
LG has launched a new mini-sized tablet named the G Pad that will compete with the likes of updated Nexus 7 and the iPad mini.
The new device features a 1920 x 1200 8.3-inch display, making it a strong competitor for the Nexus 7's 'best screen ever' crown. But whilst both devices have the same amount of pixels, the Nexus's smaller 7 inch display gives it the edge in pixel density. Whether consumers prefer a (marginally) sharper image or a (marginally) larger screen is probably not a debate that will rock the tech world.
Inside the G Pad there's a 1.7GHz processor backed up with 2GB of RAM and 16GB of onboard memory. That's equal to the Nexus 7 in RAM and offers a slight improvement in processor speed (the Nexus has a 1.5GHz processor) though - as with the screen - these are not large differences.
The real stand-out features of the G Pad are the software updates designed to make syncing the device to your Android phone as smooth as possible. The 'QPair' app means your phone's calls and messages will pop up on your tablet's screen for "a true convergence experience", with users able to reply via phone or tablet.
Other tweaks from LG include QSlide and Slide Aside – UI updates that take advantage of the larger screen size to allow for side-by-side multitasking of up to three apps – and KnockON, a childishly appealing feature that lets you wake up the tablet simply by knocking twice on the screen. Perhaps this is aimed at those of us that don't like to raise our voices whilst talking to our tech (I'm looking at you Moto X).
The LG G Pad will be unveiled fully at the upcoming IFA tech tradeshow in Berlin this week before being rolled out in global 'key markets' in the fourth quarter of 2013. There's been no hint at prices yet.
Join our new commenting forum
Join thought-provoking conversations, follow other Independent readers and see their replies