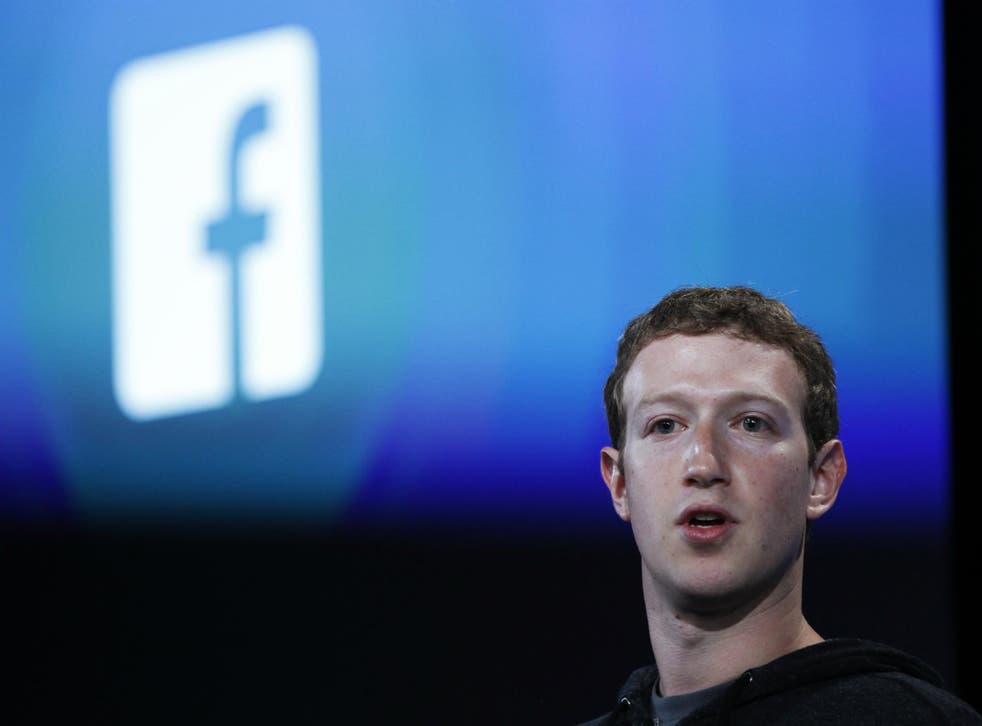 Mark Zuckerberg admits Facebook has problems and promises to work to fix them in 2018
The social network's founder usually undertakes fun challenges, but has changed his mind this year
Andrew Griffin
Thursday 04 January 2018 17:16 Comments
Mark Zuckerberg might be about to launch his most ambitious personal challenge yet.
Each year, the Facebook boss takes on a challenge to complete over the year. For 2018, he has promised to try and fix his company.
Previous challenges have all been outside of Mr Zuckerberg's work at Facebook: he ran 365 miles, built a special AI to control his home, read 25 books, learnt Mandarin and visited every US state. The latter challenge even suggested that he was looking outside of Facebook for new work, bringing rumours that he was planning a run for president.
Gadget and tech news: In pictures

Show all 25
He said that he had made the decision to concentrate on his own company this year because the world was so divided and he thinks he will "learn more by focusing intensely on these issues than I would by doing something completely separate".
The commitment comes after Facebook has been blamed for helping spread hatred and division in the wake of the election, as well as potentially helping with the spread of fake news that allowed it to tip in Donald Trump's favour. Even the site itself has admitted that it can be upsetting and disruptive for those who use it, in a press release that said using the site might be bad for you.
The new commitment appeared to suggest that Mr Zuckerberg was taking some responsibility on behalf of his company for those problems. "This will be a serious year of self-improvement and I'm looking forward to learning from working to fix our issues together," he wrote.
He pointed to the fact that the rise of tech companies like Facebook and their increasing power over the internet meant that the internet was becoming centralised in a few powerful hands. He pointed to other technologies like cryptocurrency as challenges to that, but said that overall people had "lost faith" in the power of the internet to decentralise things.
A number of complaints have pointed at Facebook's unprecedented power over the way the internet works as a danger. Facebook's ability to control much of the news people read has been blamed for the spread of fake reporting, for instance, and projects like Facebook's Free Basics tools have been blamed for undermining net neutrality.
But many of those same projects have been attempts by Facebook to grow its user base, a key metric watched by its stockholders and which decides its share price.
He said he would look at using new technologies – encryption as well as cryptocurrency – to help improve Facebook and the internet by allowing it to stop being controlled by just a few people.
"I started doing these challenges in 2009," he wrote in the post on his Facebook page. "That first year the economy was in a deep recession and Facebook was not yet profitable. We needed to get serious about making sure Facebook had a sustainable business model. It was a serious year, and I wore a tie every day as a reminder.
Today feels a lot like that first year. The world feels anxious and divided, and Facebook has a lot of work to do -- whether it's protecting our community from abuse and hate, defending against interference by nation states, or making sure that time spent on Facebook is time well spent.
My personal challenge for 2018 is to focus on fixing these important issues. We won't prevent all mistakes or abuse, but we currently make too many errors enforcing our policies and preventing misuse of our tools. If we're successful this year then we'll end 2018 on a much better trajectory.
Register for free to continue reading
Registration is a free and easy way to support our truly independent journalism
By registering, you will also enjoy limited access to Premium articles, exclusive newsletters, commenting, and virtual events with our leading journalists
Already have an account? sign in
Join our new commenting forum
Join thought-provoking conversations, follow other Independent readers and see their replies