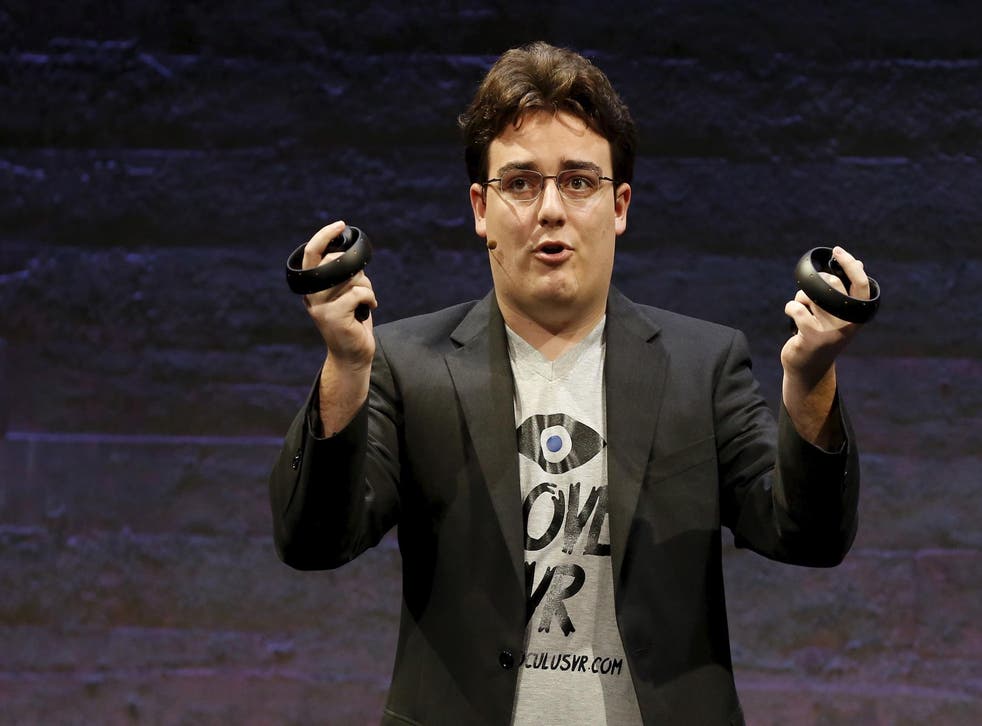 Mexico border wall: Oculus founder Palmer Luckey developing a digital alternative to Trump's physical barrier
'We are spending more than ever on defense technology, yet the pace of innovation has been slowing for decades'
Palmer Luckey, who recently parted ways with Facebook after funding a controversial Donald Trump-supporting meme group, is now developing advanced border surveillance technology, it has been reported.
His system would be cheaper to build than Mr Trump's proposed Mexico border wall, according to people familiar with the plans.
PayPal co-founder Peter Thiel, an adviser to Mr Trump, reportedly plans to invest in Mr Luckey's new company.
Gadget and tech news: In pictures

Show all 25
The system will use cameras, infrared sensors and lidar, a technology found in self-driving cars, to monitor borders for illegal crossings, reports the New York Times.
The plan is "still confidential", but three people familiar with it say the system is designed to be significantly more cost-effective than the President's infamous proposals for a "big, beautiful" Mexico border wall, and it could be built with with fewer obstacles from landowners too.
Mr Trump famously promised that the wall would be financed by Mexico, which rejected the notion, and the President is now struggling to find funding for the barrier.
"We are spending more than ever on defense technology, yet the pace of innovation has been slowing for decades," Mr Luckey told the New York Times.
"We need a new kind of defense company, one that will save taxpayer dollars while creating superior technology to keep our troops and citizens safer."
The system could also be used to secure military bases and events, and would be able to detect object like drones but ignore things like birds, they say.
The company has recruited "a handful" of staff, including Oculus' first employee, Christopher Dycus.
Though Mr Luckey is said to be financing the company right now, Mr Thiel reportedly plans to invest in it through his Founder's Fund venture capital firm.
Mr Luckey left Facebook and virtual reality company Oculus in March, months after he was found to have been funding a secret meme factory called Nimble America, to support Mr Trump's presidential bid.
He reportedly also contributed $100,000 to Mr Trump's inauguration through a shell company.
Join our new commenting forum
Join thought-provoking conversations, follow other Independent readers and see their replies