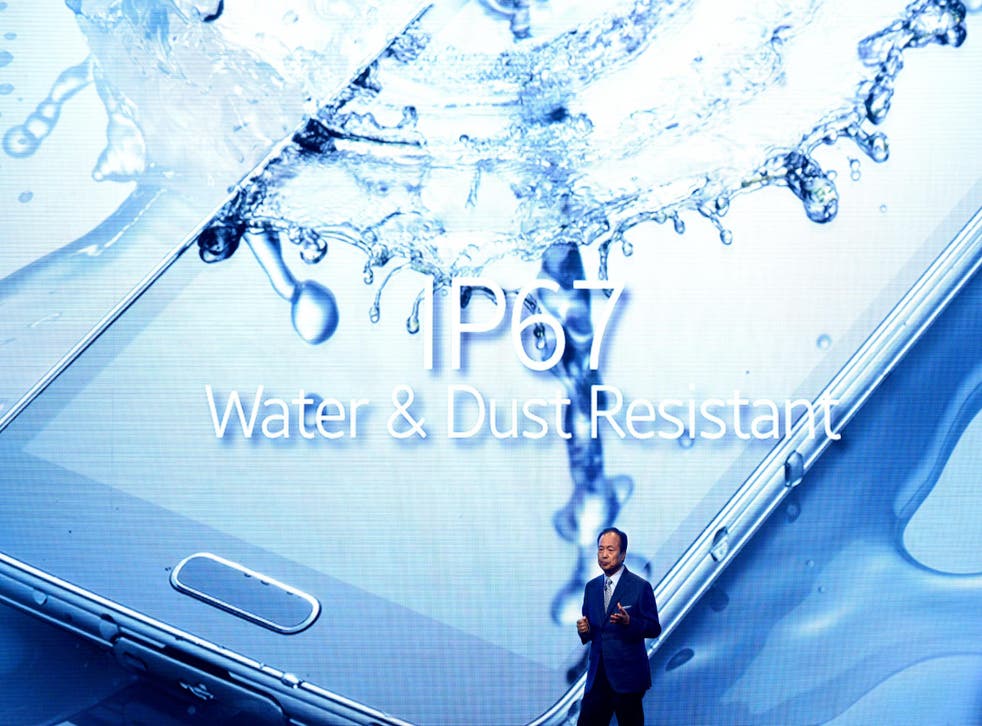 Samsung Galaxy S7: Water resistance essentially confirmed in Twitter video
It looks like water resistance will be making a return in the Galaxy S6
Doug Bolton
Thursday 18 February 2016 13:02 Comments
Samsung have given the biggest hint yet that their upcoming Galaxy S7 smartphone will be water resistant.
The phone is only a few days away from launch, and after months of unauthorised leaks, official details from the company are starting to trickle out.
In a video posted to Twitter, Samsung Mobile essentially confirmed that the new phone would be waterproof, in a short 20-second clip of a girl dropping her phone into a swimming pool.
The company also posted a message alongside the video, saying: "Change your idea of what a phone can handle on 2.21.16."
It's a little cryptic, but it doesn't take Sherlock Holmes to see that they're saying the phone will have some degree of water resistance.
Rumours about the S7's toughness have been swirling for a while - industry insider Evan Blass has previously said that the phone will be built to the IP67 standard, making it partially resistant to water and dust.
An IP67 rating would mean the S7 will be completely protected against dust, and protected against the effects of immersion in water between depths of 15cm and 1m. You won't be able to go scuba diving with your S7, but it's nice to know that it's not going to break if it accidentally gets wet.
The company also hinted at water resistance in a recent leaked advert which showed the phone being used in pouring rain. They added a disclaimer saying the video was a dramatisation, but this recent video appears to be a confirmation.
It's not yet clear whether the S7 and S7 Edge will both be water-resistant, but we'll find out more when the phones are unveiled on 21 February at a press event ahead of Mobile World Congress.
Register for free to continue reading
Registration is a free and easy way to support our truly independent journalism
By registering, you will also enjoy limited access to Premium articles, exclusive newsletters, commenting, and virtual events with our leading journalists
Already have an account? sign in
Join our new commenting forum
Join thought-provoking conversations, follow other Independent readers and see their replies