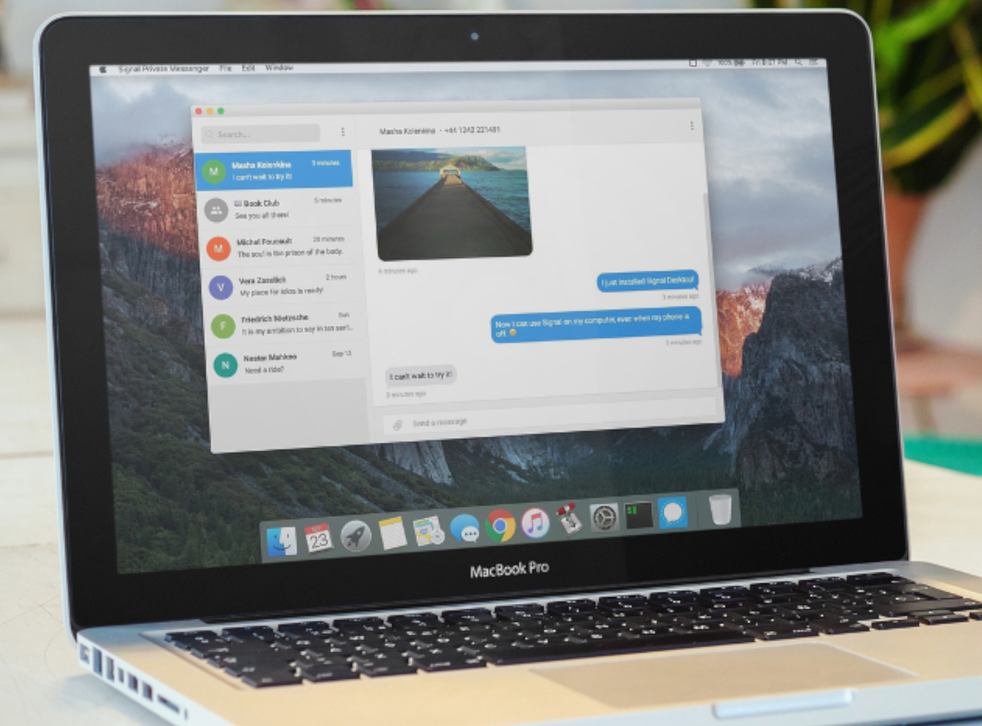 Signal app downloads soar during George Floyd protests
The app offers end-to-end encrypted messaging, so conversations cannot be intercepted by law enforcement
Encrypted messaging app Signal has seen use boom in the wake of the George Floyd protests.
In the United States, Signal has seen download numbers rise to 121,000 times since 25 May, according to Recode, and is set to break its daily download records.
That has made it in the 12th most popular social networking app on the iPhone, according to figures from tracking company App Annie. It is the 126th most popular app overall, shooting up from 936th place the week before.
Part of Signal's popularity is based on the fact it is end-to-end encrypted. This means that the messages sent from one device to another are encoded so they cannot be read by Signal, law enforcement attempting to intercept messages, or by other malicious individuals.
Other applications that offer end-to-end encryption include Telegram, Facebook-owned WhatsApp and Apple's iMessage platform. Facebook's default messaging service, Messenger, does not currently use end-to-end encryption, nor do standard SMS text messages.
The benefit to this was shown in 2016, when the company received a subpoena from the Eastern District of Virginia to provide information about two Signal users for a federal grand jury investigation.
However, since Signal seeks to minimise the data it retains about its users, the only information it was able to provide was the date and time a user registered with the app, and the last date of when a user connected to the service.
Signal also features a disappearing messages function, which means that people who have gained access to your device will only be able to see recent messages, and has announced a new blur tool to protect people's identities in photos.
The encrypted messaging app is not the only one which has seen use rise. Citizen, an app that sends users location-based safety alerts in real time and has been used to track police alerts, also saw 234,000 downloads since 25 May in America.
Twitter, which is currently under attack from Donald Trump following its decision on tweets the company says "glorif[y] violence" has also been downloaded more than Facebook and Instagram, which is rare for the social media site. Police scanning apps have seen a significant rise too.
Join our new commenting forum
Join thought-provoking conversations, follow other Independent readers and see their replies