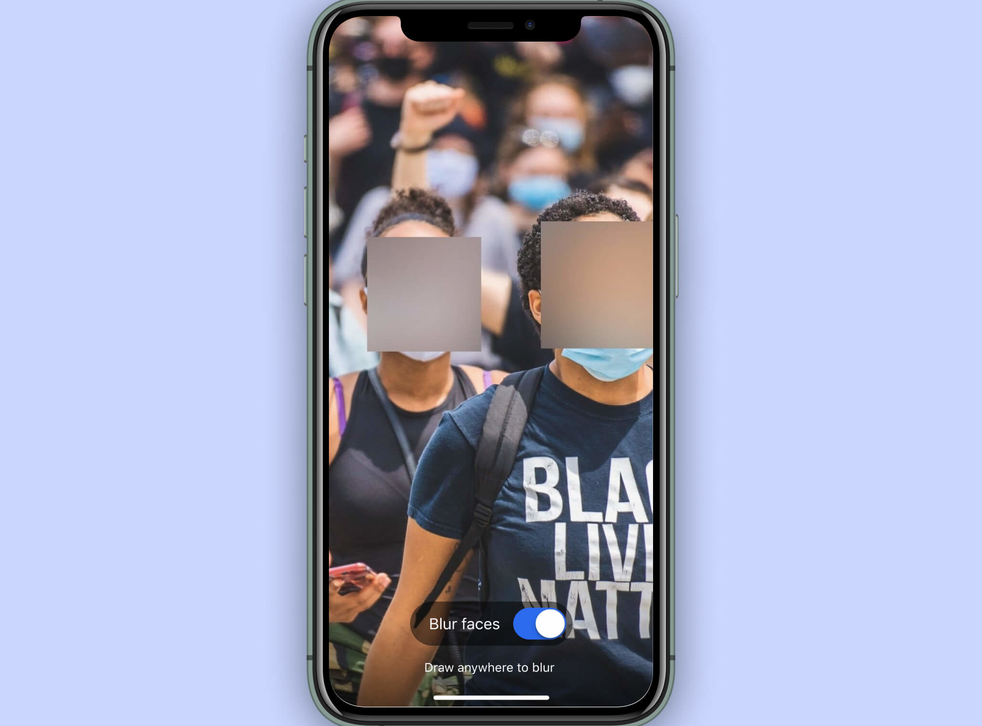 Signal app to introduce automatic face blurring in photos as US protests continue
All blurring happens on the device you're using, in order to protect privacy
Private messaging app Signal has announced a new feature for its Android and iOS apps which lets users automatically blur faces of people in your photos.
When users take a photo in the app, or choose photos from the gallery, they will find a new Blur option alongside the existing drawing, text, and crop tools.
Tapping on that tool will then detect the faces in the photo and obscure them; while the app might not be able to identify every face perfectly, there is a blur brush for users to apply manually. It can also be used to obscure any other personal information that might have been captured in a photo.
Once users have blurred the image, it can be saved to the gallery and shared on other social media apps.
The tool is not available yet – we've reached out to Signal for an expected time of release – but the company says that it has been submitted to the Google Play Store and Apple App Store and will be rolling out as soon as possible.
Some face-blurring tools may require sending information off your device, but Signal has says that in order to maintain privacy, all blurring processing happens on the device you're using. This is using "the latest system and platform-level libraries for iOS and Android", which is why faces may not be detected every time.
The encrypted texting tool has become more popular during protests in the US, having been downloaded 37,000 times last weekend, because its privacy features means messages cannot be decrypted by law enforcement. Apple's iMessage and Facebook-owned WhatsApp also uses this technology, but Facebook's default messages and text messages do not.
Police scanner apps have also been downloaded more times than Facebook and Instagram over the weekend, as people look to monitor police activity in their area.
Join our new commenting forum
Join thought-provoking conversations, follow other Independent readers and see their replies