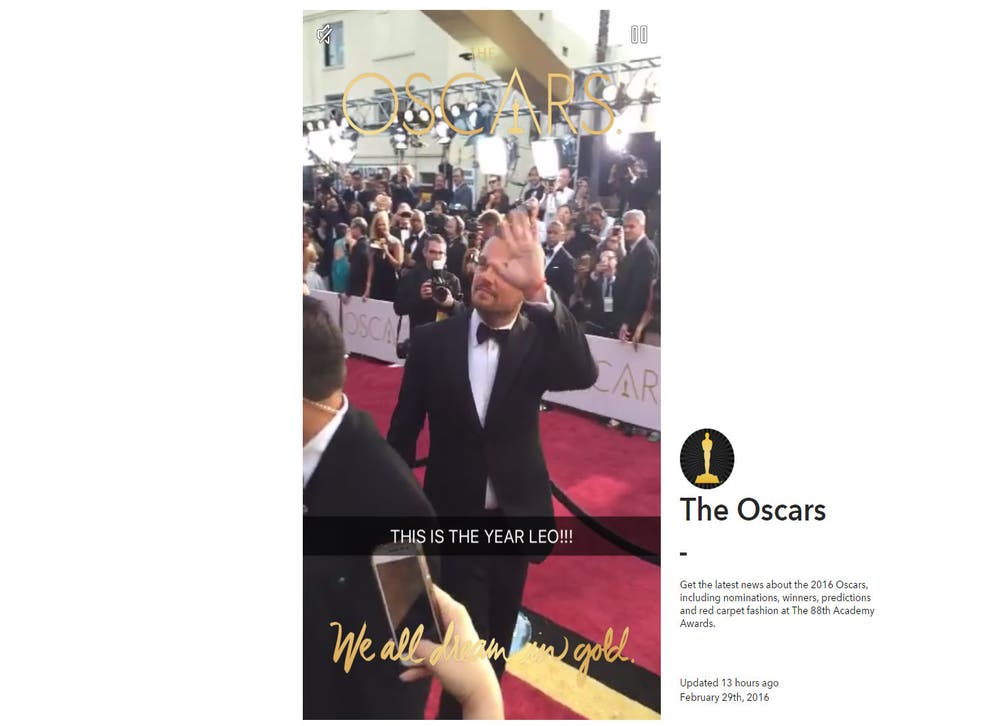 Snapchat brings stories to the web for the first time for the Oscars
This is the first time Snapchat has made its content avaiable outside of the app
Leonardo DiCaprio may have finally picked up his first ever Oscar at Sunday night's lavish ceremony, but the show was significant for another reason - if was the first time Snapchat allowed its users to view stories outside the app.
Snapchat decided to post its official Oscar story online as well as on mobile, and it worked in much the same way - the video player was in the same portrait format, and users could click on the clips to skip to the next one.
The curated story shows the entire show, from the red carpet arrivals to the afterparties, in snappy 10-second-long clips.
Snapchat's website has always been very basic, essentially consisting of a single screen prompting users to download the app.
All the content on the platform has previously been impossible to view without getting the app and creating an account, potentially limiting its reach.
Now, it seems like the company is embracing the non-mobile web a little bit more, if only for major events like the Oscars.
It's not known whether the social network has further plans for its web player in the near future, or if the Oscars story was just a one-off experiment. We've contacted Snapchat to find out more.
Join our new commenting forum
Join thought-provoking conversations, follow other Independent readers and see their replies