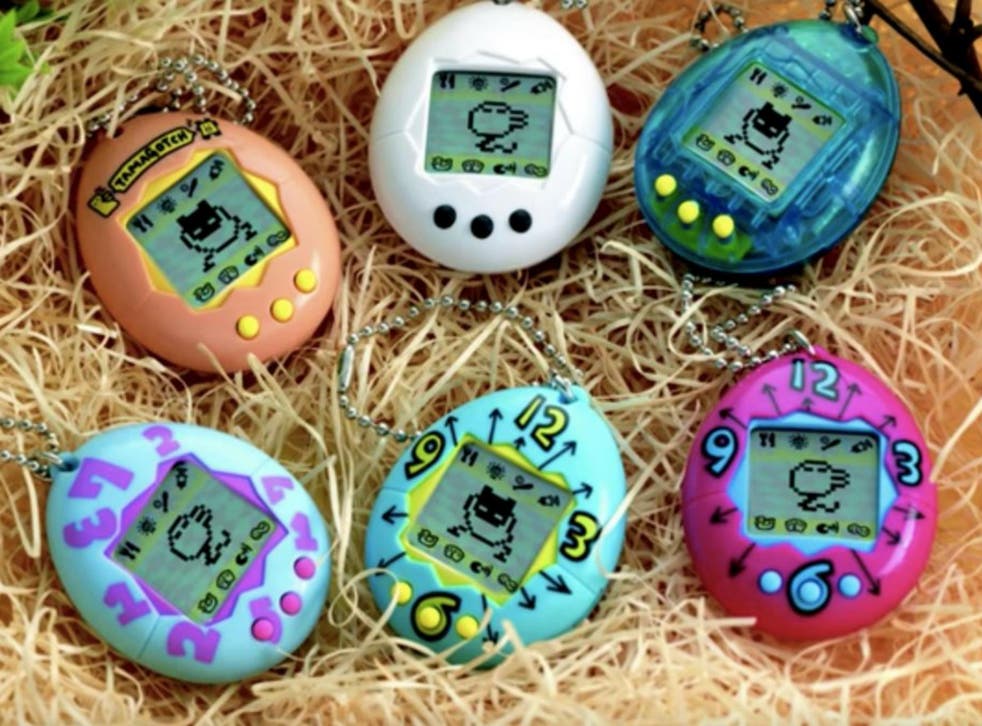 Tamagotchi returns: Iconic 90s digital pet comes back to life
You have to feed your digital creature, care for it and clean up after it, or it will die
The Tamagotchi is back.
The iconic 90s toy is expected to trigger outpourings of nostalgia when it goes on sale in the UK again on 11 October, for £9.99.
Bandai, which is re-launching it to mark the toy's 20th anniversary, also brought it to the Japanese market earlier this year.
Nostalgic gadgets we would love to see make a comeback

Show all 10
The new version of the egg-shaped device is slightly smaller than the original, which has upsides and downsides.
While this makes it slightly easier to carry around, it also limits the size of the screen, which has dropped from 32 x 16 pixels to 16 x 16 pixels.
Otherwise, it's much the same. You have to feed your digital pet, care for it and clean up after it.
If you don't, it will die.
The digital pet, which was originally released in Japan in 1996, before conquering the rest of the world a year later, will be available in six colour schemes.
"Awakening and evoking nostalgic feelings from the mid-to-late '90s, this smaller Tamagotchi device features the familiar egg shape, pixelated LCD charm, and, of course, the recurrent need for tender-loving-care that endeared fans in 1997 when it was first released," said Bandai.
"To pay homage to fans, the mini Tamagotchi will also feature the iconic packaging design of the original Tamagotchi device. Now, both original fans and new fans can obsess over caring for their Tamagotchi character, and as they do the character will uniquely grow and develop."
Though Bandai has released more advanced versions of the Tamagotchi over the past two decades, including one capable of sending text messages, it's the original formula that really strikes a chord with today's consumers.
It will be available for purchase online at The Entertainer and Smyths Toys, and within select stores including Toys R Us.
Its comeback follows that of the Nokia 3310, which was resurrected in February.
This post has been updated with UK price and release information
Join our new commenting forum
Join thought-provoking conversations, follow other Independent readers and see their replies