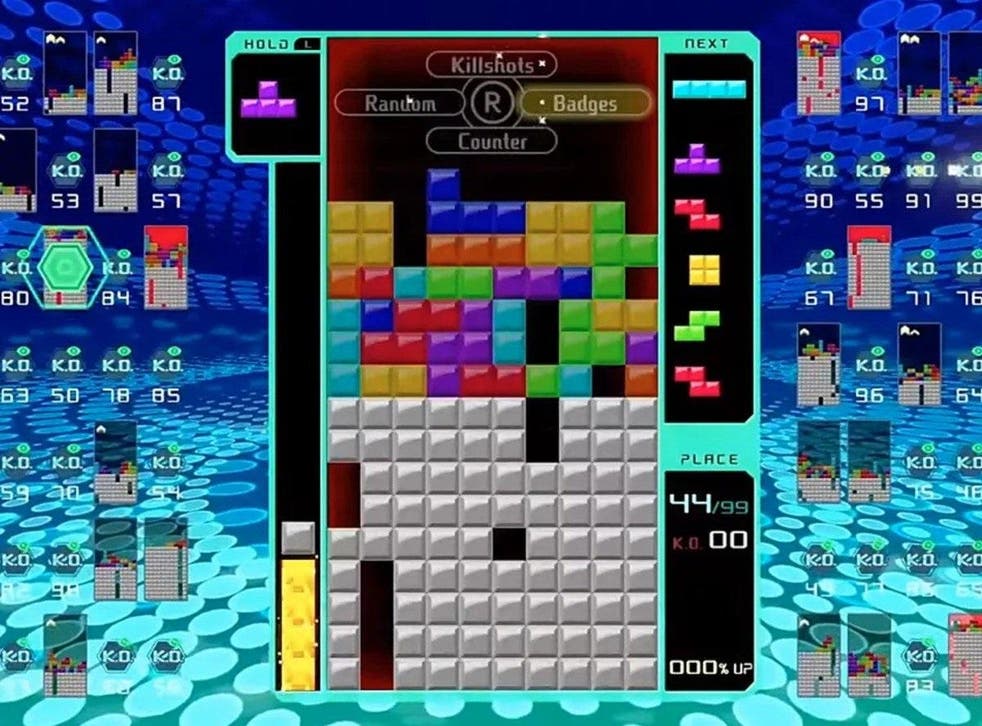 Tetris 99: Most unexpected battle royale game yet arrives to take on Fortnite and Apex Legends
Nintendo proves the battle royale genre is not limited to first-person shooter games
Nintendo has entered the battle royale fray with its own take on the fight-to-the-death format, resurrecting one of its most iconic – if unexpected – games.
Tetris 99 comes 35 years after the original puzzle video game, with the unique spin of adding an extra 98 players to the arena.
Initial reaction from players on social media suggests the battle royale genre popularised by games like Fortnite and Apex Legends is not limited to first-person shooter games.
The game was revealed during the Nintendo Direct livestream without prior warning, sparking a flurry among fans of the classic game to download and play it.
Unlike the standard format, which pits an individual player against the clock, Tetris 99 throws 99 players together to test their block-matching skills against one another.
Players are able to attack others with garbage blocks to throw them off their game. Added pressure is added to anyone who makes it into the final 50, as the game speeds up.
Even the soundtrack is designed to add to the game's tension, with techno versions of the original tunes.
"In large-scale, 99-player battles, it'll take speed, skill, and strategy to knock out the competition and become the last player standing," Nintendo explains on the game's website.
"You can target opponents by sending them garbage blocks, but be careful… your rivals can target you back! Defeat opponents to acquire KO badges that may give you the advantage on future attacks. Survive the onslaught and look forward to upcoming online events!"
Tetris 99 is free to download for Nintendo Switch Online subscribers but is not available on other console platforms like the PS4 or Xbox One.
Despite the lack of reach compared to other popular battle royale games like Fortnite and Apex Legends, Tetris 99 has still managed to provoke a strong reaction from nostalgic gamers online.
Join our new commenting forum
Join thought-provoking conversations, follow other Independent readers and see their replies