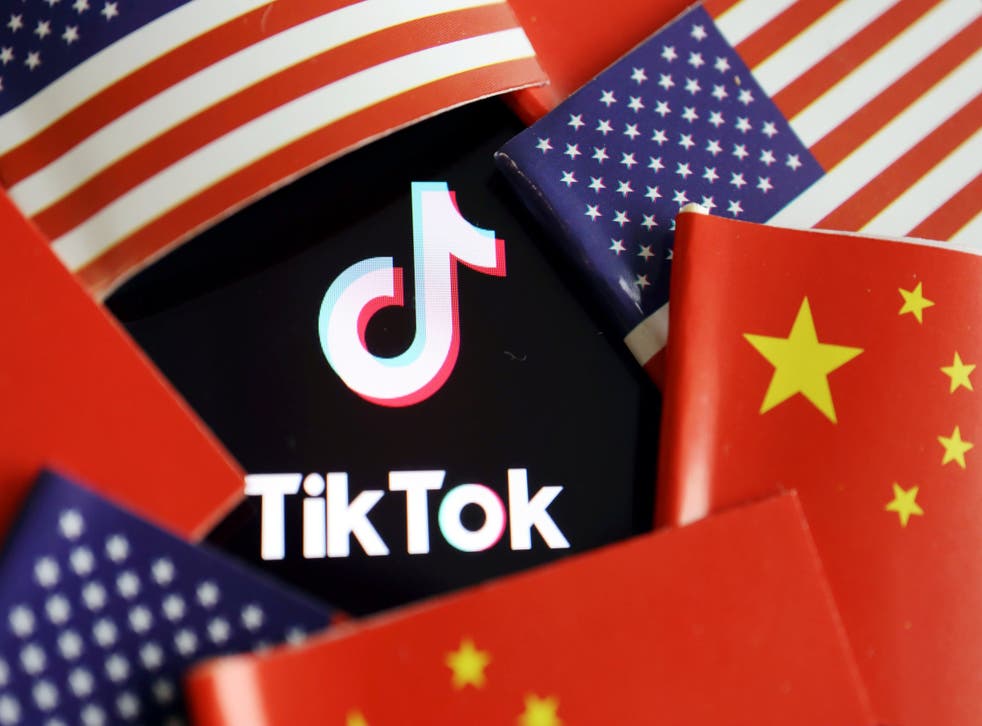 Tiktok's sale in question following China's tech export rule changes
The Chinese video app could be banned in the United States due to President Trump's executive order
The Chinese government has made changes to rules and regulations that could severely affect the sale of TikTok to a US company.
The viral video app is looking to be sold to an American company – most likely a combination of Walmart and Microsoft – or face a ban in the US following an executive order by President Trump.
Beijing's changes affect 'personalised information based on data analysis' and 'artificial intelligence interactive interface technology', according to the state news agency Xinhua, and both technologies are used by TikTok.
The regulations also affect companies which use data processing, speech and text recognition technologies, and experts suggest that it may slow down Bytedance's potential handling of the sale.
Cui Fan, a professor at the China University of International Business and Economics, told Xinhua that "technology exporters who have not completed transactions when the new catalogue takes effect [are] recommended to suspend the negotiation and trade procedures and perform the relevant application procedures."
Speaking specifically about Bytedance, Cui Fan said that it should "go through the licensing procedures" and "consider whether it is necessary to suspend the substantive negotiation of related transactions, perform the legal declaration procedures, and then take further actions as appropriate."
Changes to the regulations have not been made since 2008, and Cui Fen says that the adjustments have been coming for some time with discussions started in 2018.
However, others have hypothesised that it could be used to purposefully delay the sale of TikTok.
"At a minimum they're flexing their muscles and saying, 'We get a say in this and we're not going to be bystanders,'" said Scott Kennedy, a senior adviser at the Washington-based Center for Strategic and International Studies who studies Chinese economic policy, to the New York Times.
"It could be an effort to outright block the sale, or just raise the price, or attach conditions to it to give China leverage down the road," he added.
President Trump said that the US Treasury should take a cut of the sale, despite it being forced by his own administration, comparing the relationship to that between landlord and tenant.
"It's a little bit like the landlord/tenant; without a lease the tenant has nothing, so they pay what's called 'key money,' or they pay something," Mr. Trump, who owned numerous properties in New York said. Key money is an illegal practise in the US.
"As with any cross-border transaction, we will follow the applicable laws, which in this case include those of the US and China," ByteDance General Counsel Erich Andersen said in a statement, and that the company is studying the new regulations
China's changes to its export control rules are a way for the country "to exert some leverage over the situation," said to Anupam Chander, a law professor at Georgetown University to CNN. "It will cause any bidder to pause and wonder how to proceed."
TikTok has argued that the executive order is illegal, and would file a lawsuit against the administration. The company claimed there was a "lack of due process" in its negotiations with the US government.
A company spokesperson added that TikTok had "no choice" but to challenge the order "to ensure that the rule of law prevails and that our company and users are treated fairly".
The reasons for the ban on TikTok are due to perceived national security concerns over data sent from the US to China, though the company has repeatedly denies it shares information.
President Trump has issued similar orders against Chinese messaging app and payment platform WeChat.
Join our new commenting forum
Join thought-provoking conversations, follow other Independent readers and see their replies