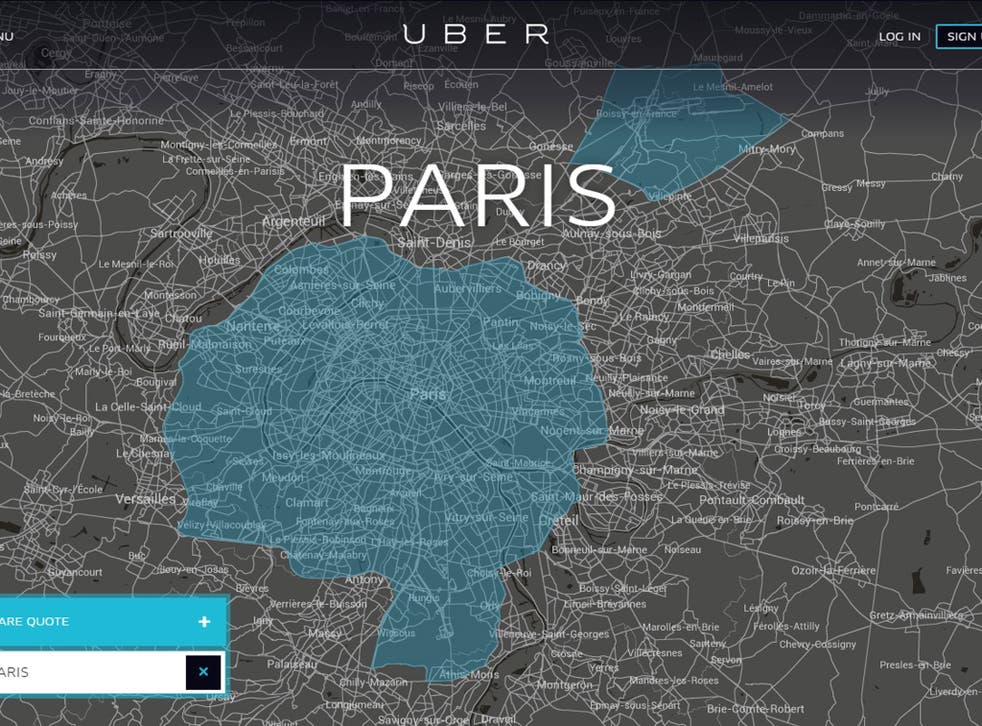 Uber's cheap service to be banned in France as Paris taxis block roads
France's interior ministry has said it will ban UberPop, the company's cheaper, car-sharing app, from the beginning of 2015
UberPop, the taxi app's cheaper car-sharing service, is to be banned in France from January 1st, the government announced as taxi drivers blocked roads in Paris in protest against the company.
Pierre Henry-Brandet, a spokesman for the interior ministry, told French TV that the government would seek to tighten regulations for chauffeured rides. Though UberPop sells itself as a car sharing service, critics say that it is really a taxi app under a different name.
"Currently, people who use UberPop are not protected if there is an accident. So not only is it illegal to offer this service but for the consumer there is a real danger," Henry-Brandet told BFM television.
On Twitter this morning, Uber Paris apparently looked to shake off the dispute, writing: "Please note that demand is very strong today, have a good week".
The tweet was its first since Friday, when it had posted its response to a proposed closure of UberPop. A court stopped short of banning the company on Friday but said that it should make changes including stopping referring to it being legal for its drivers to act like taxis.
Several hundred taxis blocked roads from the Roissy Charles de Gaulle airport this morning, and then moved slowly towards Paris.
France is the latest of several places where Uber has faced challenges to its service, which matches people seeking rides with drivers through a mobile phone app.
Traditional taxis say Uber has an unfair advantage because its drivers do not face the same requirements, insurance and taxes.
Additional reporting by PA
Join our new commenting forum
Join thought-provoking conversations, follow other Independent readers and see their replies