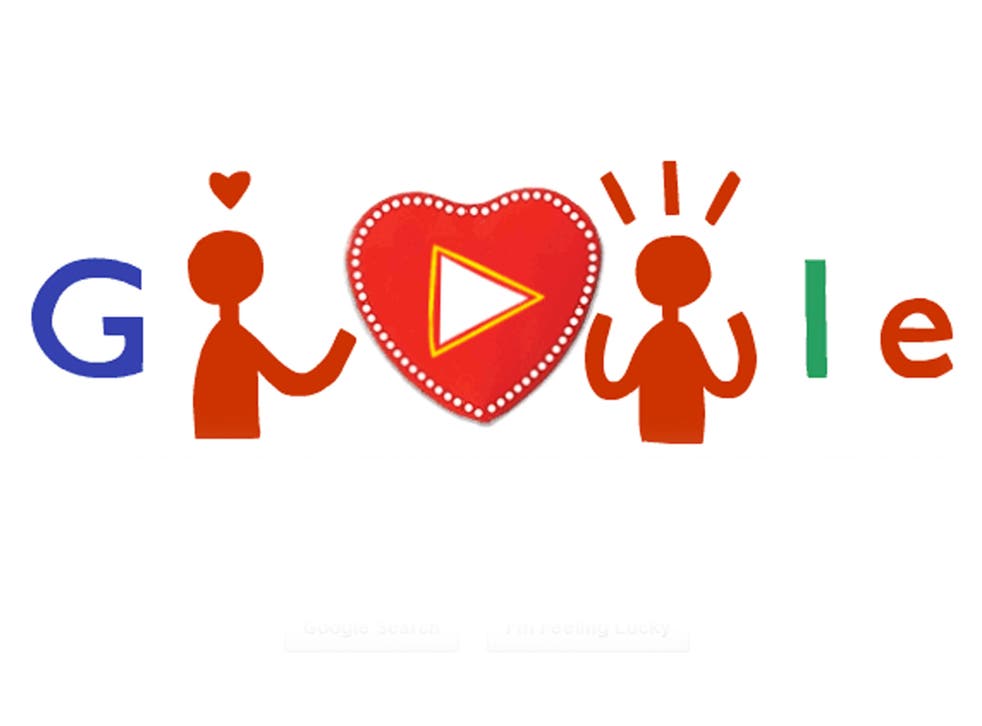 Valentine's Day 2014: Google Doodle lets you personalise chocolates to share with your loved one
The search engine invites users to make online chocolates for their loved ones
Google has celebrated Valentine's Day with a romantic interactive Doodle on its search page, but with a humorous twist.
When web users land on the page, they will find the brand's logo has been replaced with the red, jiggling figures of two people and a heart.
Clicking play, the logo transforms into a chocolate box with 'Google' written in elaborate, swirling writing across its front.
This then opens up to reveal three chocolate cases and a chopping board harbouring ingredients that users can click through to make loved ones a batch of three tailor-made 'e-treats' in white, milk, or dark chocolate.
Toppings include indulgent fudge, gummies bears, and sprinkles, or more healthy cherries, strawberries, raspberries, almonds, and walnuts.
But perhaps catering to those who do not appreciate the sentimentality of Valentine's Day, Google has also given its users the option of adorning their chocolates with what appears to be salt, and ants.
Google then wraps up the finished product in the red tin, and gives users a link with which they can share their chocolates online.
The link takes the recipient to a Google Search page, with their tin of sweets wrapped in a red ribbon, hovering above the search bar.
When the tin is opened, the ribbon unravels to read "Happy Valentine's Day!"
Recipients are invited to click on and 'eat' the present, with labels emerging from each wrapper revealing its either delectable or cruel contents.
Join our new commenting forum
Join thought-provoking conversations, follow other Independent readers and see their replies