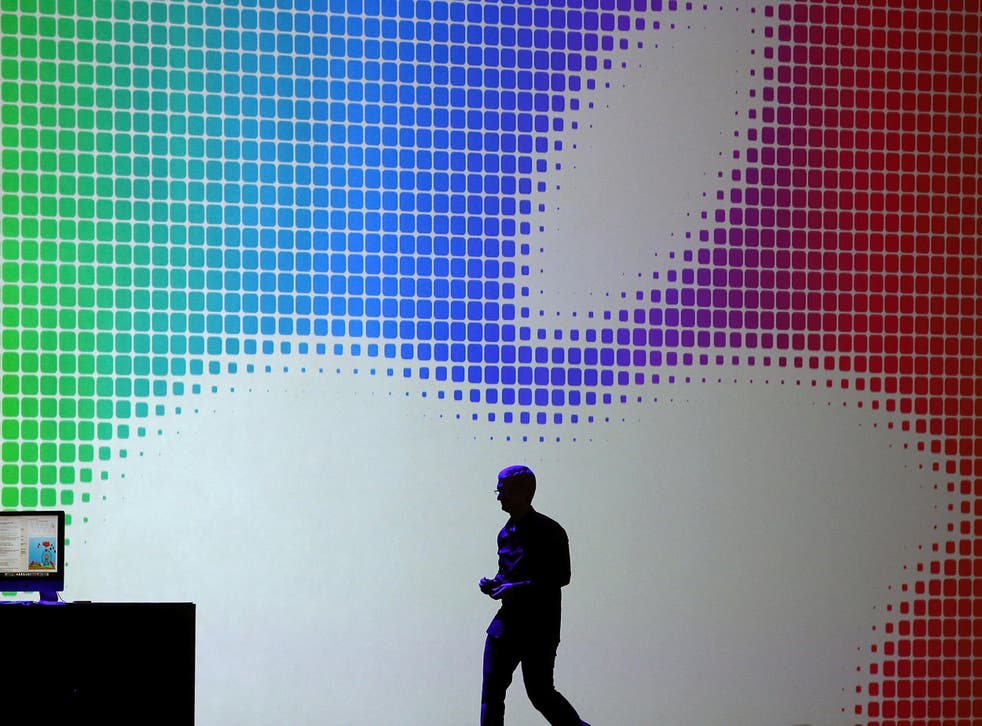 Apple WWDC 2016: Everything rumoured to be announced at annual software event
Siri is set to be the uniting theme of the day – though software for each major Apple product is likely to get an update
Apple is set to hold its biggest software event of the year, WWDC, in the middle of June. It'll use the San Francisco event to show off all of the software that's on its way to your Watch, phone and other computers – as well as potentially new Apple devices.
The event comes at a big time for Apple. The company is fresh off the back of its first quarter of decline since the iPhone came out, and is feeling the heat from other companies like Google.
It will intend to use WWDC as a way of showcasing the software and potentially other products that it hopes will prove its doubters wrong and get the company to grow again.
The announcement – on the morning of 13 June, in San Francisco – will include updates to the software powering iPhones, iPads, Macs, and Apple TV. It will also include updates to Apple's services, a growing area, such as a complete re-design of Apple Music.
In pictures: iPhone 6s goes on sale

Show all 10
And it's expected to bring new hardware, too. That might include new MacBook Pros – and potentially wholly new products like a Siri speaker.
Whether or not that product actually appears, it's likely to be a marker of the uniting theme of many of the announcements. Almost all of the rumours so far point to a heavy showing for Siri – which will receive major updates on all platforms, as it looks to take on competitors like Amazon's Alexa and Google Now.
iOS 10
With the growth of the iPhone, this is the most exciting moment of the event for many people. It offers a chance to see how your iPhone is going to change come the autumn – and sometimes offers a hint of what the new handsets might look like, too.
And many of the features are expected to be built around Siri. That will include, for instance, opening up the voice assistant so it can be used to trigger things in other apps – you'll be able to ask the digital butler to send a message through WhatsApp rather than the Messages app, for instance.
Elsewhere, iOS will benefit from changes with other technologies, including the opening up of Apple Pay to allow payments between people and a redesign of Apple Music.
Siri for your house
The one rumoured new kind of product is a version of Siri for the home, taking on Amazon's Echo and Google's newly-announced (but not yet released) Home speaker.
Apple is almost certainly working on such a product, but it's unclear whether it will actually arrive in time for WWDC. Apple may choose to trail it but announce it later in the year – or wait for another event, like the reveal of the iPhone later this year.
When it does arrive, it might have features including facial recognition that can tell who's in a room, according to a report from CNET. It would also be able to control smart devices around the home and play media, according to the same report.
Previous reports have suggested that the hardware could be released by the end of the year – but that 2017 was more likely. Still, if Apple's expected focus on Siri for WWDC comes true, then it will probably lay the groundwork for the speaker's eventual arrival.
macOS
First off, OS X is set to get a redesign – named macOS, in keeping with the operating systems for the rest of Apple's line-up.
And it will bring with it a range of new features, after the relatively farrow and housekeeping-focused released last year.
That will include the addition of the apparent theme of the year – Siri. The voice assistant has never been available on the Mac, but that looks like it's about to change.
What is Apple's strategy?
Macs might also get new ways of talking to iPhones and Apple Watches. That could include the addition of Apple Pay, which would allow people to make purchases using their phone's fingerprint scanner, and unlock their computer in the same way.
And they too will benefit from other changes across the Apple line, including changes to services like Music.
Apple Watch
The Apple Watch was first unveiled in September 2014, and came out in April last year. Since it's the first generation, it's impossible to say how often Apple is going to refresh its wearable – but it's been a while since the last one.
Rumours have suggested that Apple might bring a camera to the Watch, as well as potentially adding its own internet connection so that it can work without a phone. It's also almost certain that Apple will bump up the insides, making the Watch faster and more efficient.
Either way, it's almost certain that the Watch will be getting new software, with watchOS 3.0. That's likely to bring more autonomy to the Watch, allowing it to do more without the phone.
Apple Music
The streaming music service was only revealed at WWDC last year, but Apple is rumoured to be revamping and re-designing the whole thing as it looks to shift more towards services.
That is likely to strip back the quite complicated version of the app at the moment and make it far simpler, with fewer colours and different screens.
Those updates are likely to come with the new versions of iOS and macOS in the Autumn.
New MacBooks
Apple hasn't updated some of its laptops – the MacBooks Air and Pro – in any major way for some time. Both are due an update, and the latter has been widely rumoured.
If the new MacBook Pro does arrive, then it has been suggested that it might feature new features like a special screen at the top of the keyboard that can adapt to whatever the computer's doing, and a fingerprint sensor that can be used to more quickly unlock it.
Join our new commenting forum
Join thought-provoking conversations, follow other Independent readers and see their replies