YouTuber Logan Paul uploads footage of dead body in forest in Japan
YouTube announces major changes to how it works in wake of Logan Paul 'suicide forest' video
Site has been criticised for the videos it allows people to watch, as well as putting ads from high-profile companies next to them
YouTube is making it far harder to make money from adverts to stop the site being used by "bad actors".
The change comes after the site was criticised for its close relationship to Logan Paul, the controversial vlogger. That intensified when Mr Paul posted a video on YouTube that showed him standing and laughing next to a dead body – which stayed up on the site for some time, and seemed only to go down when it was removed by a member of Mr Paul's team, not YouTube.
The site has also been criticised for putting marketing from high-profile advertisers, like the Government and Marks & Spencer, next to extremist videos and other illicit content.
Google has announced that it will now tightly restrict the users that can join its YouTube Partner Program, which lets them take some of the money earned through ads that go in front of videos.
Gadget and tech news: In pictures

Show all 25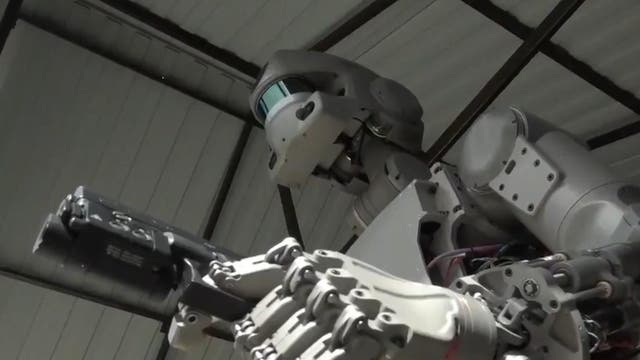 Before, YouTube users only needed 10,000 total views on their channel to get into that programme. Now, Google has announced that users will have to have 1,000 subscribers and have got 4,000 hours of watch time in the last 12 months.
YouTube's new threshold means a creator making a weekly ten-minute video would need 1,000 subscribers and an average of 462 views per video to start receiving ad revenue.
The Government, Marks & Spencer and the BBC were amongst several advertisers that pulled ads from the platform last year after it was revealed their messages were appearing alongside extremist content.
YouTuber Felix Kjellberg, known as PewDiePie to his 59 million subscribers, seemed to agree with the new rules.
"THIS is YouTube's response to the Logan Paul thing," he said.
"It shouldn't be an issue to not to monetise before you hit these numbers."
He added that he did not earn ad revenue from the site until he had reached 25,000 subscribers.
"As much as I typically hate [YouTube's] business practice, this one makes sense to me."
He is no stranger to YouTube controversy, having had his own premium advertising links cut by Google last year after allegations of antisemitism in his videos.
But several responses to YouTube CEO Susan Wojcicki's announcement accused her of "punishing small creators" who are unlikely to reach the new thresholds.
One YouTuber, Beanie Draws, who has 13,000 subscribers, told her: "Punishing small creators even further while [sic] this action won't stop people like Logan Paul."
"Delete his channel completely if you're serious."
YouTube will also change Google Preferred - its programme for advertisers allowing them to place ads on the site's most popular clips.
The videos on this list will now be "manually reviewed" to protect advertisers from unwittingly putting their ads on popular, but problematic videos.
They are also introducing a "three-tier suitability system" for brands to decide what kind of videos they want their ads to run on.
Twenty-two-year-old Logan Paul garnered millions of views on his video filmed in the Aokigahara Forest, a well-known site for suicides, in Japan.
His vlogging channel has around 15 million subscribers, and the videos on there have been viewed more than three billion times since its creation in 2015.
Additional reporting by Press Association
Join our new commenting forum
Join thought-provoking conversations, follow other Independent readers and see their replies