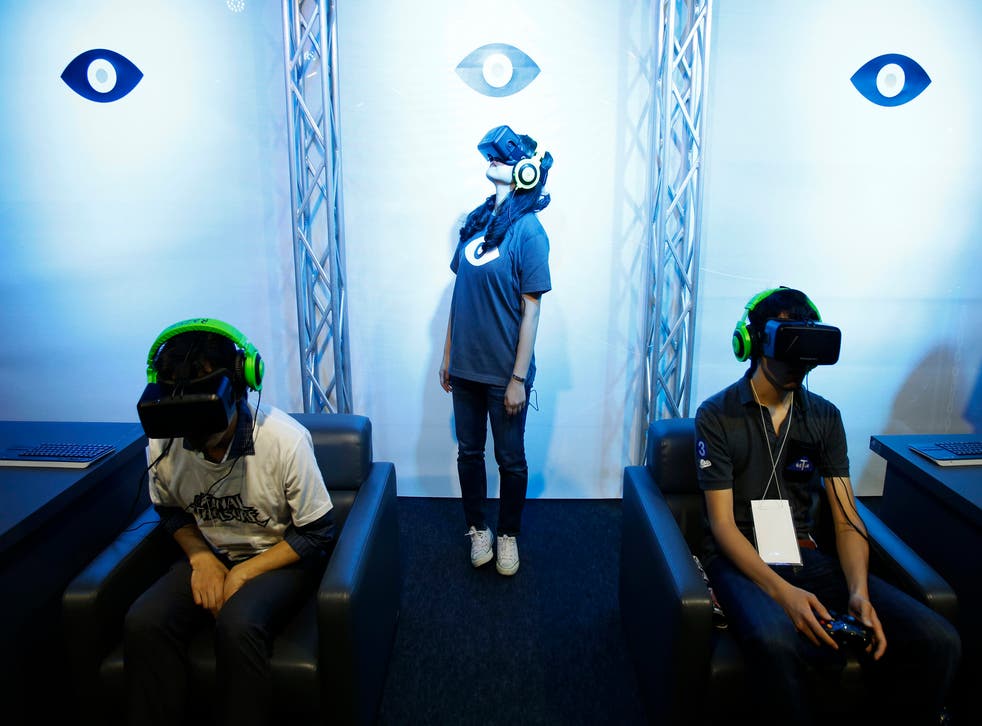 Oculus Rift virtual reality headset 'close' to public release says CEO Brendan Iribe
Iribe said that the company's acquisition by Facebook had "supercharged" its efforts, but that he still didn't know what the killer app for VR would be
The Oculus Rift virtual reality headset is reportedly "close" to going on sale to the general public, according to company founder and CEO Brendan Iribe.
Speaking at the Web Summit technology conference in Dublin today, Iribe said that the headset was "months, not years" away from a consumer device, although he qualified that this was still "many months".
The Oculus Rift headset, the market leader in a market that doesn't yet exist, is currently in its second major iteration ('Crescent Bay') and is sold mainly to developers experimenting with building games and other software in virtual reality.
Reviews and test of the product have been good though, with critics declaring that the Rift has sold a lot of the major problems that plagued doomed virtual reality attempts of previous decades.
However, Iribe thinks that his competitors are still too far behind, especially when it comes to eliminating motion sickness caused by lag between head movements and on-screen images.
Oculus Rift: the best demos and games

Show all 6
"We're a little worried about bigger companies putting out products that aren't ready," said Iribe, reports The Next Web. "Disorientation and motion sickness is the elephant in the room. We're encouraging big companies not to put out a product before it's ready."
Iribe is most likely referring to Sony, who has built their own virtual reality headset named Morpheus, but outsiders would be forgiven for thinking he was also referring to Samsung, who have partnered with Oculus to produce headsets that work by slotting in a Samsung smartphone.
Oculus was bought by Facebook earlier this year for $2bn and Iribe said that the acquisition 'supercharged' the company, with staff numbers quadrupling since the beginning of 2014.
Tech experts have speculated that Mark Zuckerberg's company purchased Oculus in order to have place in what might become the platform of the future, as virtual reality replaces mobile, just as mobile has been supplanting desktop and laptop devices.
However, as Iribe himself noted, many think it's far too early to tell how virtual reality will be used. "What is the killer application for VR?" said Iribe, reports The Guardian.
"We just don't know what that application's going to be that most people are going to use. What game, or what real-time entertainment application; or is it going to be face-to-face communication?"
Join our new commenting forum
Join thought-provoking conversations, follow other Independent readers and see their replies