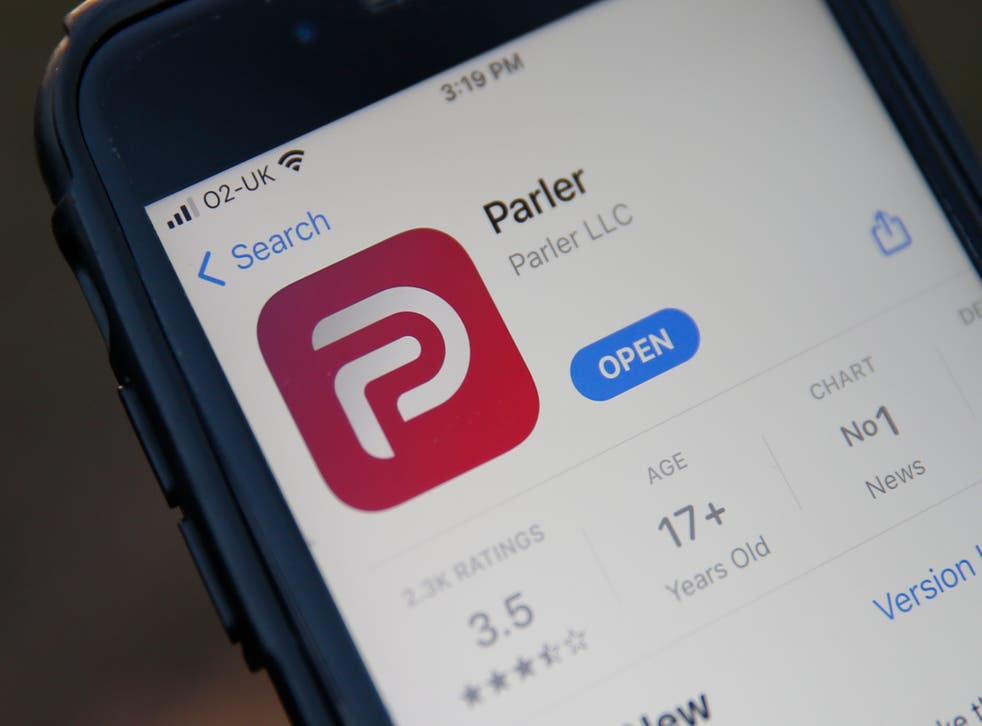 Parler blocked by Apple again because it can't stop users posting Nazi symbols, misogyny, and homophobia
'Derogatory terms regarding race, religion and sexual orientation, as well as Nazi symbols' were reportedly found on the platform
Right-wing social media app Parler has reportedly been blocked from rejoining Apple's App Store by the smartphone company, due to racism, misogyny, and homophobia on the platform.
Apple had requested that Parler change its moderation practices, but Bloomberg reports that Parler users were still active with profile images that included swastikas, white nationalist imagery, and a litany of hateful posts.
"Simple searches reveal highly objectionable content, including easily identified offensive uses of derogatory terms regarding race, religion and sexual orientation, as well as Nazi symbols," Apple reportedly wrote to Parler. "For these reasons your app cannot be returned to the App Store for distribution until it complies with the guidelines."
Parler's community guidelines were reportedly written by Chief Policy Officer Amy Peikoff. "Developers are required to implement robust moderation capabilities to proactively identify, prevent and filter this objectionable content to protect the health and safety of users," Apple also wrote in its letter.
"After having reviewed the new information, we do not believe these changes are sufficient to comply with App Store Review guidelines" the company reportedly told Peikoff. "There is no place for hateful, racist, discriminatory content on the App Store."
Parler reportedly terminated its contracts with its three remaining iOS developers, and four other contractors who worked on Parler TV and quality assurance, according to Bloomberg.
Neither Parler nor Apple responded to a request for comment from The Independent by time of publication.
Parler had been removed from both the Google Play Store and the Apple App Store in January 2021 in the wake of the insurrection attempt on 6 January, as well as its web service being terminated by Amazon Web Services. In February, the app resurfaced, stating that it "would not be canceled".
Parler also attempted to strike a deal with former president Donald Trump before he was removed from office.
The deal, which did not come to fruition, offered the former president a 40 per cent stake in the company in exchange for his exclusive use of the platform. Mr Trump has since posted on the competing platform Gab.
Join our new commenting forum
Join thought-provoking conversations, follow other Independent readers and see their replies