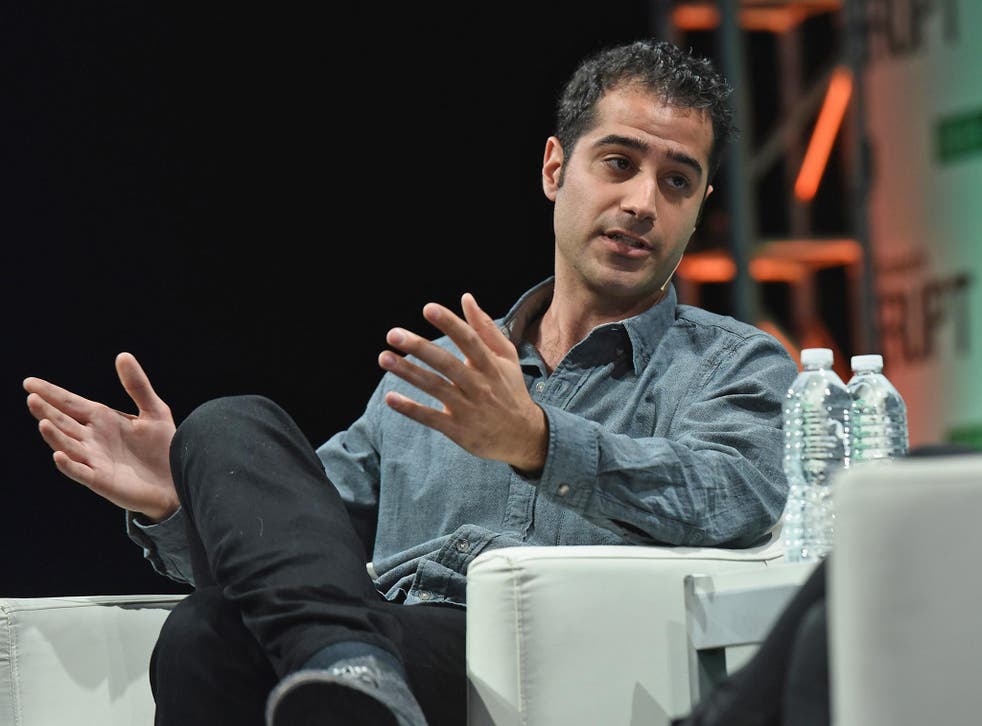 Periscope interview: Founder Kayvon Beykpour on helping create the livestreaming phenomenon
Livestreaming pioneer Kayvon Beykpour says he's unfazed by competition, and that new developments will continue to make his app the democratic choice
Andrew Griffin
Wednesday 22 June 2016 21:32 Comments
It all arrived, fittingly for a company that would help make Twitter even more excitable, in a flurry. Livestreaming – now the thing that almost every publisher is most excited about – barely meant anything a couple of years ago. Then, at the South by Southwest festival (SXSW) in Texas, Meerkat and Periscope – as their names implied – popped up almost out of nowhere and brought with them a revolution that may have changed the media forever.
Meerkat is now mostly gone. But Periscope remains Twitter's hope in a market that is now being aggressively pursued by others, too: one entirely based around the idea of turning round your phone and broadcasting what it can see to the world. Rather like Periscope founder Kayvon Beykpour is doing now.
"The funny thing is that… from a consumer standpoint people didn't really see themselves as live streamers," says Beykpour. "It's just not really something you consider yourself doing." But it's now something that everyone can imagine themselves doing. In particular, and importantly, Facebook – which soon after Periscope's success decided to throw a huge amount of its own resources at doing the same. Beykpour isn't worried.
"The nice thing about our mentality is that when we started Periscope, we didn't start it to be first. There's dozens of livestreaming apps that came before, and there'll be dozens after. But the fact that people pick and choose from our approach is what's flattering." And funnily enough, Facebook offers tools such as real-time "likes" and comments that show up while a person broadcasts, just as Periscope had before.
But just as Facebook is showing how the market for livestreaming can become quickly crowded, big media companies are pushing to become the dominant in the format itself. The initial appeal might have been its democratic nature – but it's quickly becoming a place that's as professional as network TV, and sometimes just as cutthroat.
The dominance of media brands is "something I don't worry about", says Beykpour. "We deliberately have spent time from a product perspective making sure that Periscope is a place where you can see the world through people's eyes. Media institutions and publishers are important too – they're oftentimes creating extremely important content that we surface." But for him, Periscope's mission is akin to Twitter's: "giving voice to the voiceless".
"We're really interested in that broad spectrum – your child's footsteps live, or Wimbledon broadcasting around the world."
Gadget and tech news: In pictures

Show all 25
Meanwhile, changes are coming that will allow for new ways of using the form, says Beykpour, as well as ones that will extend Periscope's reach while making it easier to use. That includes new terms for how long Periscope holds onto videos: once it kept them for just 24 hours, as a way of "reducing the stress involved in broadcasting", but it will now make them available forever so that they can be extended further across the internet more easily.
Another important change will be adding embeddable broadcasts. That's something Facebook already allows and where Periscope is lacking, even compared with Twitter: the videos can't be placed on other sites, so their reach is inevitably constrained to the app or links into it.
All of those new features will be going live soon. Some of them are catching up with Facebook, while others are attempting to head off the company – which is far and away the most powerful broadcasting and media firm in the world. Again, Beykpour isn't worried about the threat.
"We're confident about what we've built, and it's got us this far. Our focus is what it's always been: build a product that people love."
Register for free to continue reading
Registration is a free and easy way to support our truly independent journalism
By registering, you will also enjoy limited access to Premium articles, exclusive newsletters, commenting, and virtual events with our leading journalists
Already have an account? sign in
Join our new commenting forum
Join thought-provoking conversations, follow other Independent readers and see their replies